/ Source: TODAY Contributor
In the summer of 2016, the internet came together to assure Sophia Spencer that her love of bugs wasn't weird.
After Sophia was bullied at school for her obsession with insects, her mom, Nicole Spencer, reached out to the Entomological Society of Canada for help, asking them to send her daughter some encouragement about her unique hobby.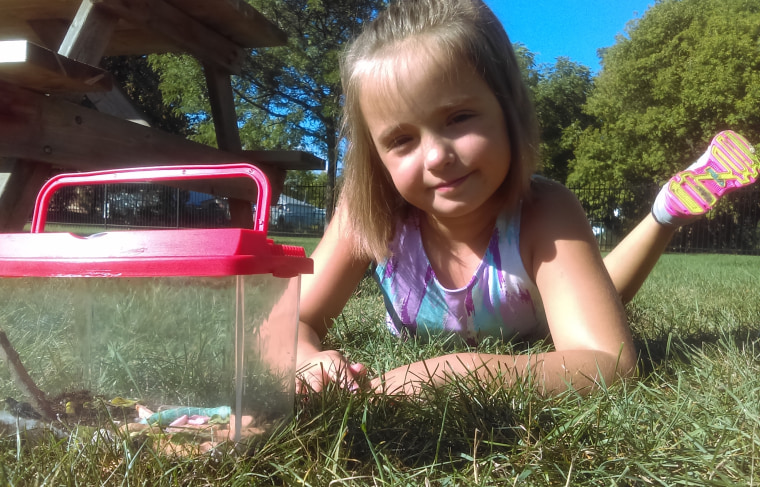 Thousands of female bug enthusiasts — from entomologists to little girls in their backyards — posted photos on social media using the hashtag #BugsR4Girls. The movement went viral, and Sophia was inspired to keep being her insect-loving self.
Morgan Jackson, a social media volunteer for the Entomological Society of Canada who helped facilitate #BugsR4Girls, was invited to contribute a paper to a special issue of the Annals of the Entomological Society of America — a peer-reviewed scientific journal for the entomological community.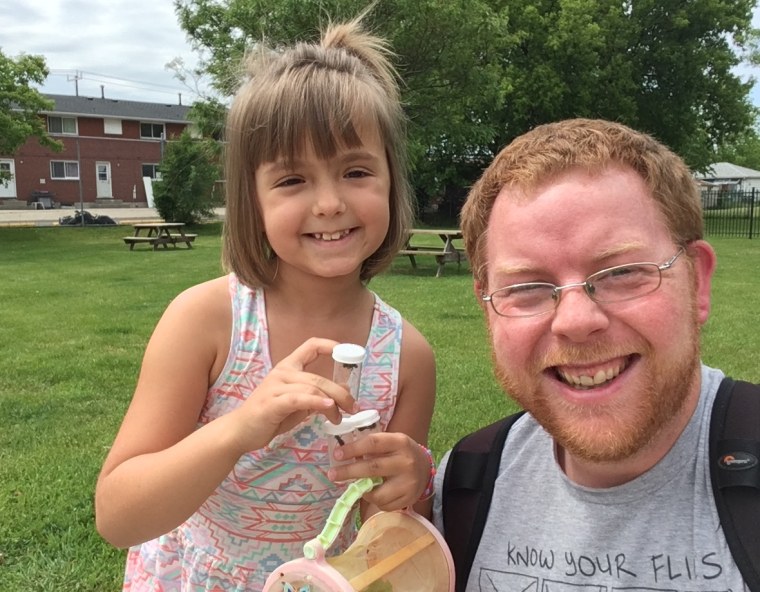 Jackson quickly thought of his experience with Sophia last year, and invited her to help out with the project.
"I wrote about the experience, looking at what happened, how much attention it received, and why I thought it was important for entomology and more broadly, for women in science," Jackson told TODAY Parents. "I invited Sophia to join me as co-author so that she could share from her point of view what it all meant to her.
Never miss a parenting story with the TODAY Parenting newsletter! Sign up here.
So what does the budding entomologist think of being published in her first scientific journal?
"I think it's cool that I got to help Morgan with the article, but he did all the writing," said 8-year-old Sophia. "I still feel very happy when I think about all the entomologists that supported me last year and told me to keep loving bugs no matter what other kids say."
"I'm going to keep loving bugs, and become an entomologist when I grow up," the third-grader continued. "Bugs are fascinating, and I will always love them."
And Sophia isn't alone. These women and girls of all ages used the #BugsR4Girls hashtag to let the world know that bugs are more than just boy stuff.