As Labor Day approaches many Americans are trying to squeeze in some final vacation time before kids head back to school. Unfortunately, a getaway any time of year can be a bit pricey, which is why many individuals and families are returning to basics like classic RV experiences.
According to the Recreational Vehicle Industry Association, 380,000 motor homes and trailers will be sold this year, 7 percent more than in 2014. "It's a lifestyle shift," Kevin Broom, RVIA's spokesman, said. "Trailers make for good weekend trips."
RELATED: 60 countries in 3 years: How this man traveled the world on a budget
This change in sales is reflective of an overall shift in society since the recession hit. People have downsized into smaller homes sparking the tiny house movement to be more mobile, and websites like Airbnb and HomeAway have created a new market for accommodations other than traditional hotels to avoid pricey overnights.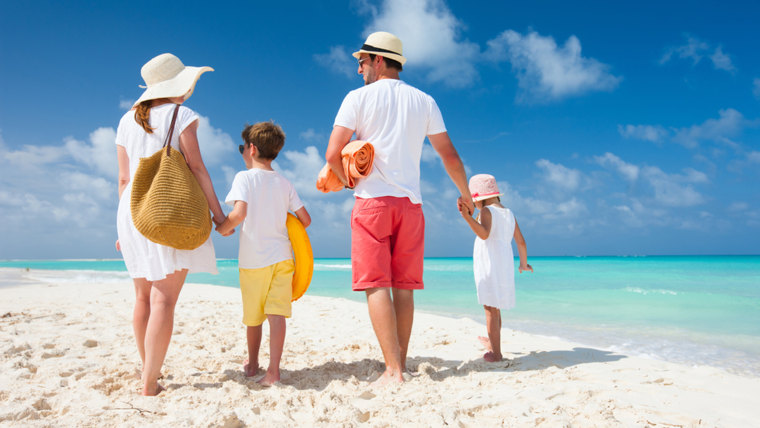 RELATED: College student builds tiny home to graduate debt-free
With people clearly still looking for that escape, but not wanting to shell out top dollar, it's important to know some insider tips to make your dollar go the extra mile when traveling. Wendy Perrin, booking site TripAdvisor's travel advocate, shared five ways for families to save money all year while still enjoying the holiday.
1. Choose destinations that are in their off-season during your school breaks.
Over the Christmas/New Year's break, for instance, airfares and hotel rates for the Caribbean and Hawaii are sky-high. Consider alternative destinations that are in their low or shoulder season but are relatively warm and/or festive—like New Orleans, Charleston, South Carolina, and the corridor between Los Angeles and San Diego.
RELATED: Beach or mountains? What your preference reveals about you
2. For U.S. trips, think extended-stay hotels.
Extended-stay hotels give you affordable suites with a lot of complimentary amenities for the money. You get a door to the kids' room that you can close at nap time or bedtime, more space to kick around in, a refrigerator and microwave, washing machines, plus free breakfast, Wi-Fi and sometimes even snacks and dinner too.
3. For European city trips, rent an apartment.
Hotel rooms in European cities can be expensive and tiny. They have no refrigerator or microwave, and neighbors can hear every tantrum. An apartment typically costs less and gives you more space and thicker walls. The kitchen can save you a mint in hotel breakfast charges, and the washing machine can save you when it comes to checked-bag fees.
RELATED: 10 travel essentials to always pack in your carry-on
4. Bring snacks from home.
If you're headed to a beach resort where restaurants and snack bars are exorbitantly priced (as they often are), and you won't have a car for heading off-campus to a supermarket or affordable eateries, then bring snacks from home, such as protein bars, peanut butter, crackers, trail mix and beef jerky.
5. Collect things instead of buying things.
Hunting for specific items — maybe it's seashells from each beach you stop at, maps from tourist information offices or door handle do-not-disturb-signs from hotels — gives kids a mission and keeps them engaged in a trip. Collecting souvenirs along a certain theme is a lot cheaper than buying them.