There are three rules the Pipino family live by.
The first two are to be kind to everyone you meet and to help anyone you can. The third rule is that when The Boss brings the band to town, you better be there.
Bruce Springsteen came to the Times Union Center in Albany, New York, Monday night, so of course, the family had to go see him.
Being the major Springsteen fan that Patrick Pipino is, the 48-year-old chose to spend the night making memories with his wife, Rebecca Pipino, 43, and daughters Isabelle, 12, and Sarah, 7 — which meant getting the girls to school late.
RELATED: Behind the Interview: Bruce Springsteen gives Matt Lauer a glimpse at the real Asbury Park
"It went far past their bedtimes, but this opportunity doesn't come often, so I decided it was worth it to let them stay out late and sleep in a bit," Pipino told TODAY.com.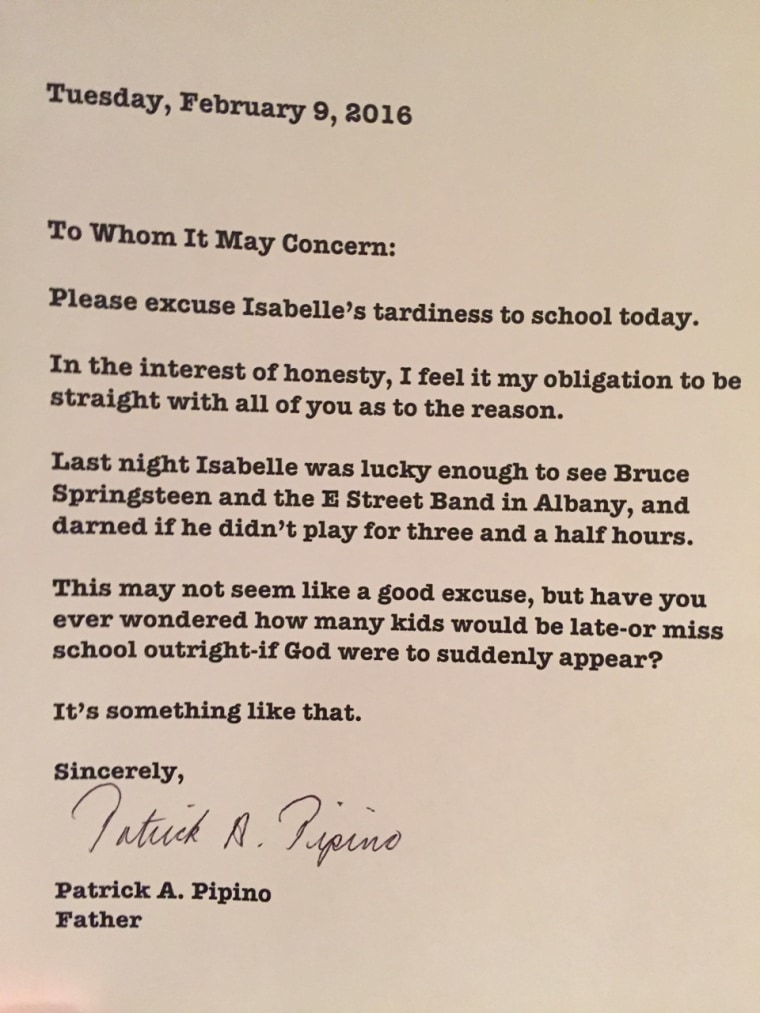 Around 11 a.m. on Tuesday morning, Pipino sent Isabelle to Maple Avenue Elementary School and Sarah to
Caroline Street Elementary School, both in Saratoga Springs, New York, with notes explaining their tardiness.
RELATED: Dad writes hilarious notes to excuse his kids' tardiness to school
"Last night Isabelle was lucky enough to see Bruce Springsteen and the E Street Band in Albany, and darned if he didn't play for three and a half hours," Pipino wrote in the note.
"This may not seem like a good excuse, but have you ever wondered how many kids would be late — or miss school outright — if God were to suddenly appear? It's something like that." Pipino shared the note on Facebook Tuesday with the caption: "Gotta' let the girls sleep in tomorrow. Tardiness excuses are all set." He has since made the note private.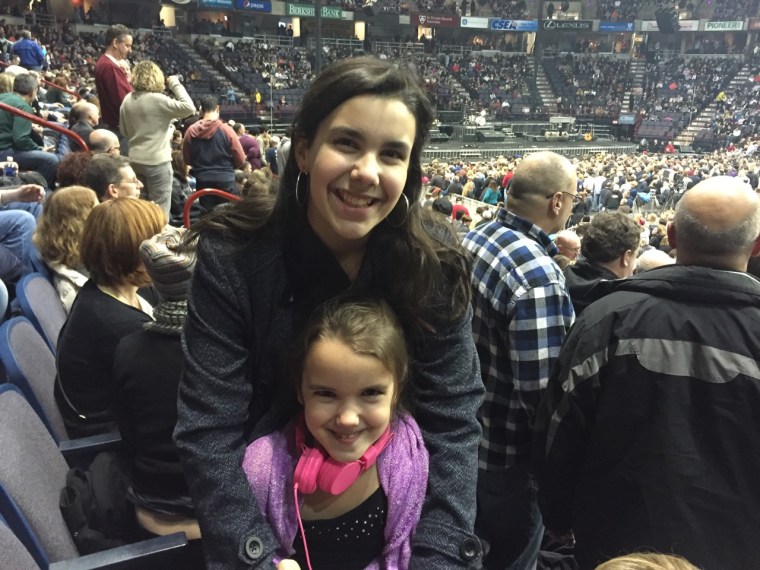 Both schools laughed it off and let it slide, but Pipino didn't get off the hook that easy with his wife, who is a teacher at Sarah's school.
"She was mortified because she didn't know I was going to write that note and she was also at the concert with us and still made it to school on time. So there's that," Pipino said.
He isn't too worried about it though — he's still on cloud nine from his 15th Springsteen concert and the special moment he and his wife shared.
RELATED: Bruce Springsteen's former home where he wrote 'Born to Run' for sale
"The song 'Drive All Night' is the most romantic song ever made, so when Bruce played it, I grabbed my wife and just sobbed while rocking back and fourth," Pipino said.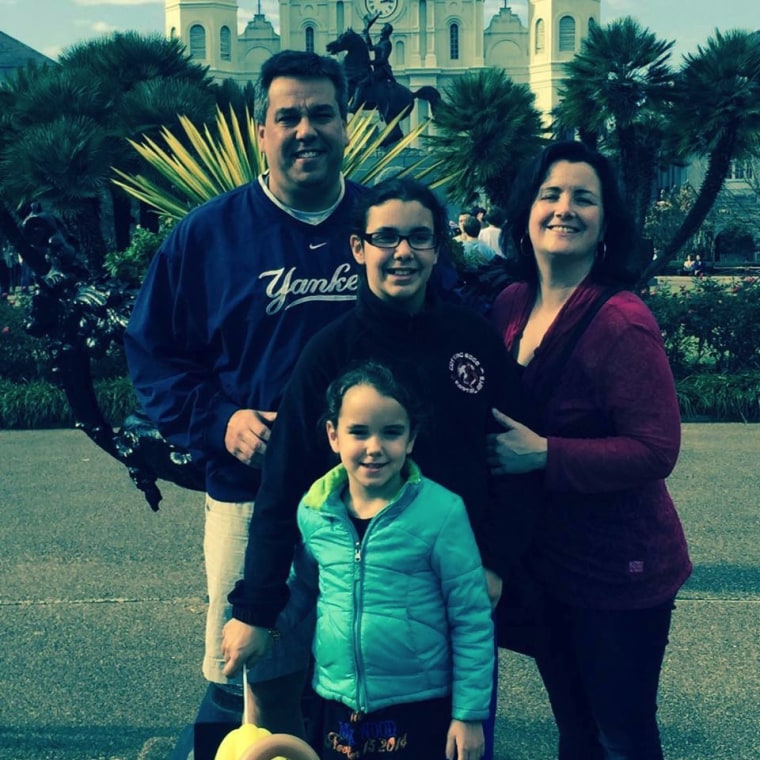 While his daughters gave him a hard time for getting emotional, they totally understand the power of Bruce. Isabelle has already been to four of his concerts and Sarah has been to two.
RELATED: Dad's 'Taken'-inspired note scares teens into cleaning their mess
"They've been listening to The Boss since they were born," Pipino said. "Isabelle was in the backseat of my car at 4 years old and said, 'Can we listen to some Springsteen?' When I put him on, she wasn't satisfied. 'Old Bruce!' she requested."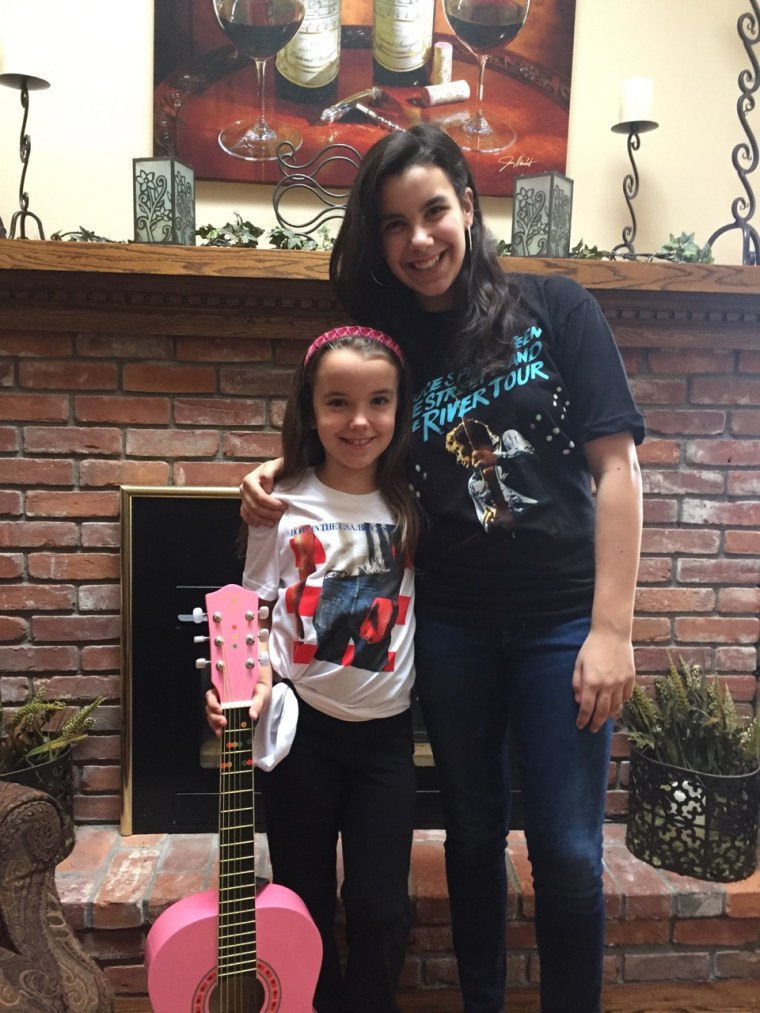 Pipino, a Ben & Jerry's franchise owner, has never fulfilled his wish of talking to his idol, but was once two feet away from him while catering an event where Bruce was performing.
"All I wanted to say was 'I love you Bruce!' but I was under strict orders by my manager to not say a word," Pipino said. "It was hard to resist, but I know my time will come one day where I get to meet him for real."