When the wives of a pair of brothers from North Carolina both went into labor on the same day, their father rejoiced as he was texted a picture of his new granddaughter.
An instant later, Stephen Thayer Sr. got a follow-up text, figuring it was simply another picture of the newly born Cassidy Thayer, the daughter of his son Matt and his wife, Brooke. Cassidy was born on March 20 at 6:53 p.m. at Duke University Hospital in Durham.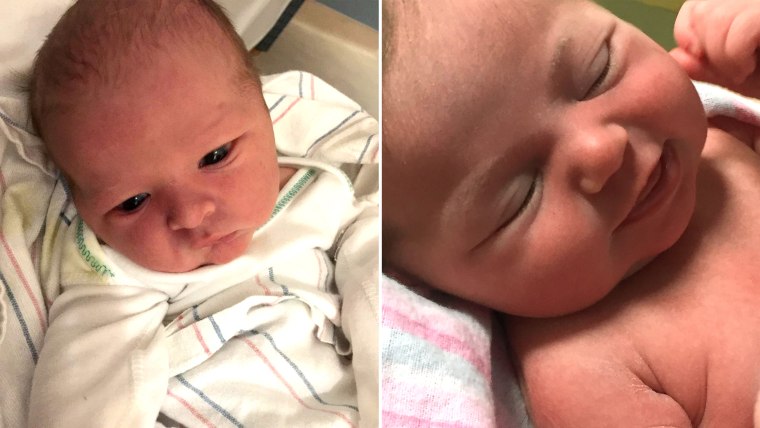 "Then he looks at the picture of the baby on his phone and goes, 'Wait a minute. That's a boy,''' Matt Thayer told TODAY.com. "There was a little bit of confusion at first."
RELATED: Savannah Guthrie gushes over baby Vale: She's a 'darling little miracle'
It turned out that Matt's older brother, Stephen Thayer, was celebrating the birth of his son, Benjamin, with his wife, Fawn, at the exact same minute. Benjamin was also born at 6:53 p.m., 80 miles away at Moore Regional Hospital in Pinehurst.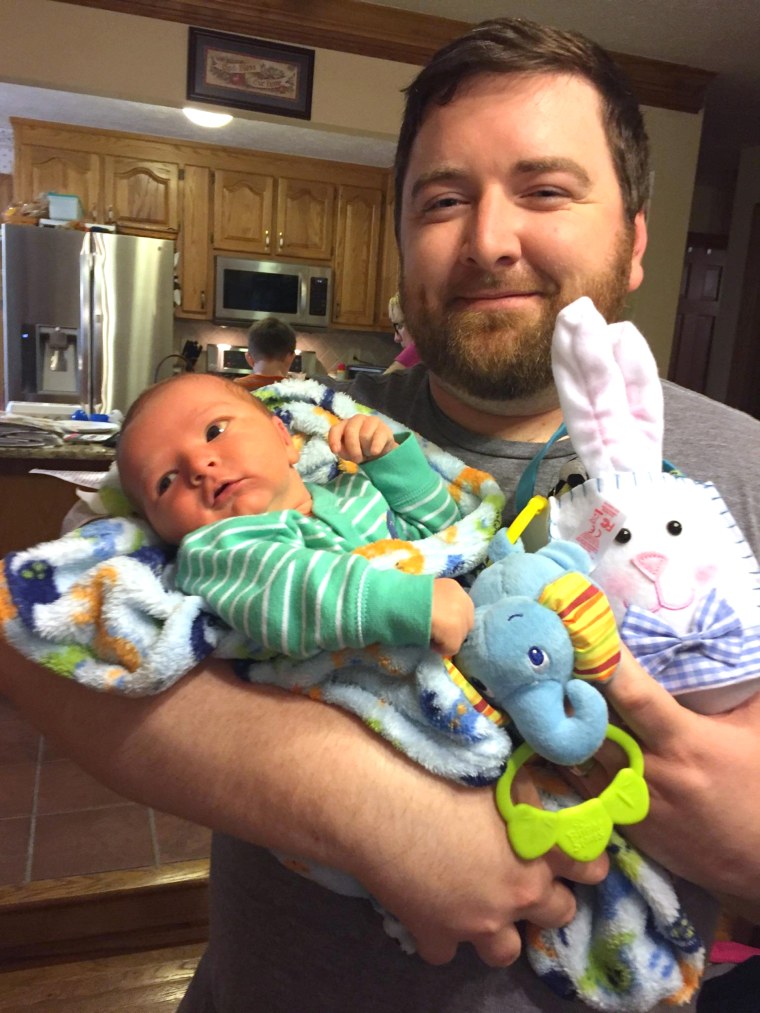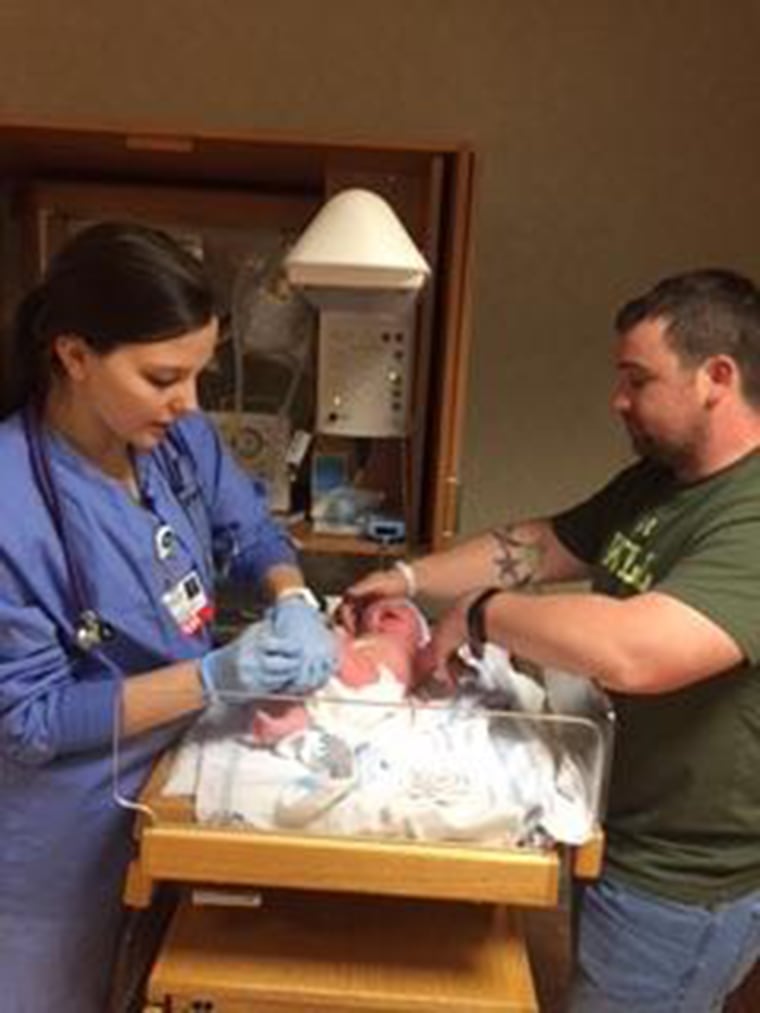 "It was like, 'Are you sure you've got the right time?'' Stephen Thayer told TODAY.com. "Then absolute shock set in. Nobody could believe it."
"We had a nurse at our hospital who had been working there for 40 years and said she had never heard anything like that,'' Matt Thayer said.
RELATED: Man is stunned (then tears up) when bear tells him he'll be a grandpa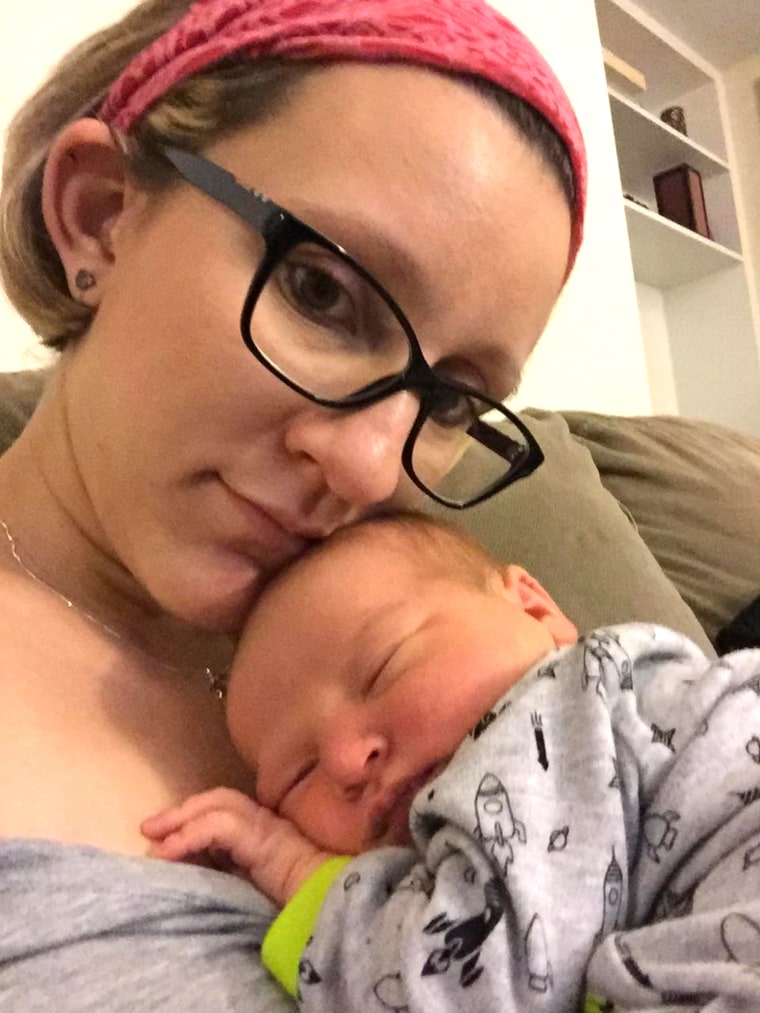 Cassidy is the first child for Matt and his wife, who had planned to be induced into labor on March 20. Benjamin is the third child for Stephen and Fawn Thayer, who were taking their other two children to see the Easter bunny when Fawn informed her husband that it was time to go to the hospital. Her due date was March 23, but the baby came a few days early to join his new cousin in being welcomed to the world in the same minute.
"We got to the hospital at 4:30 (p.m.), while my brother had been in the hospital with his wife in labor since 8 a.m., which made it even crazier that they both were born at the same time,'' Stephen Thayer said.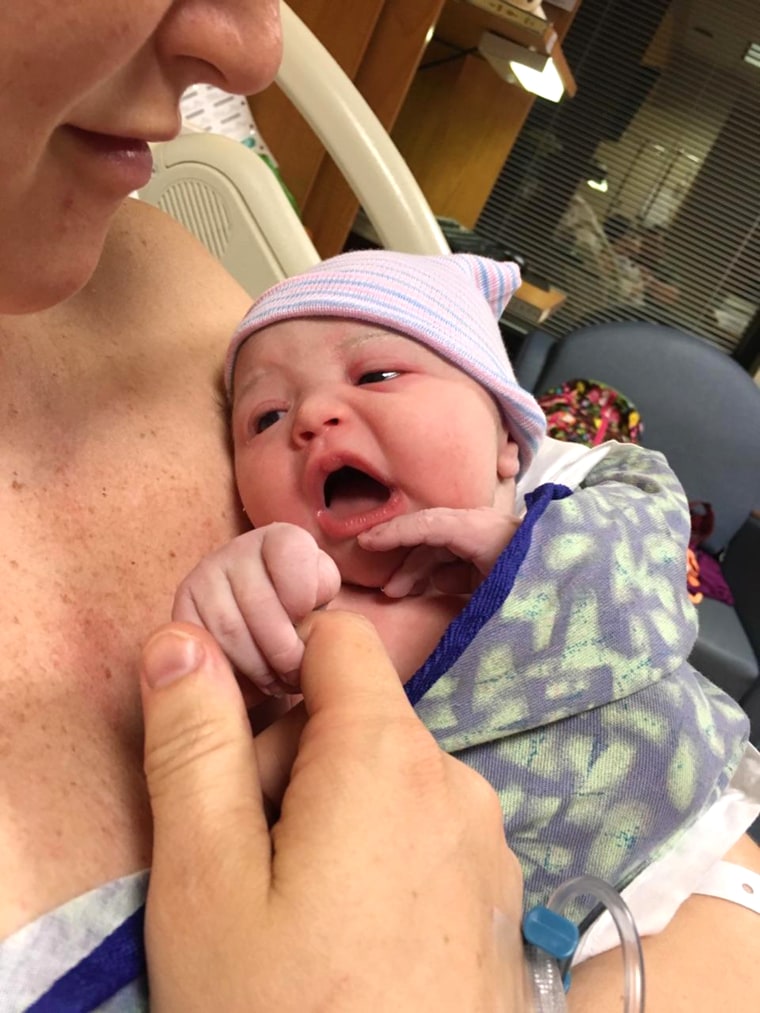 "We were joking that it was a brotherly competition and it ended in a tie,'' Matt Thayer said.
The rare coincidence means the brothers can cut down on birthday party costs in the future.
"We were joking that we can have them all in the same venue from here on out — same day, same minute, same place,'' Stephen Thayer said.
Follow TODAY.com writer Scott Stump on Twitter.