/ Source: TODAY Contributor
For Brandon Lash, learning he was in kidney failure at age 23 was the biggest surprise of his life. But later — on his 25th birthday — Brandon was again surprised when he learned his younger brother, Derek, would be donating one of his kidneys to him to save his life.
In a touching video, posted to Facebook by the brothers' mom, Beth Lash, Brandon is presented with a birthday card by his 21-year-old little brother.
"You have always been there for me," Brandon reads aloud from the card. "You will always have a piece of my heart and now you will have my kidney, too. We are a perfect match."
Beth Lash, who lives in Pennsylvania with her husband, Steve, and their sons, says she shared the video on social media to let friends and family know of the good news. To Beth's surprise, the video went viral, with more than six million views from well-wishers around the world.
Beth and her husband were devastated to learn they were not matches to donate a kidney to their son. Beth was with her younger son when he received the call verifying he was a match and suggested they surprise Brandon with the happy news on his upcoming birthday.
"Brandon and Derek have always been close," Beth told TODAY Parents. "My hopes and dreams for my boys have always been for them to be happy, healthy and kind and to always stay true to their heart. I think their brother bond will get even stronger, if that's even possible."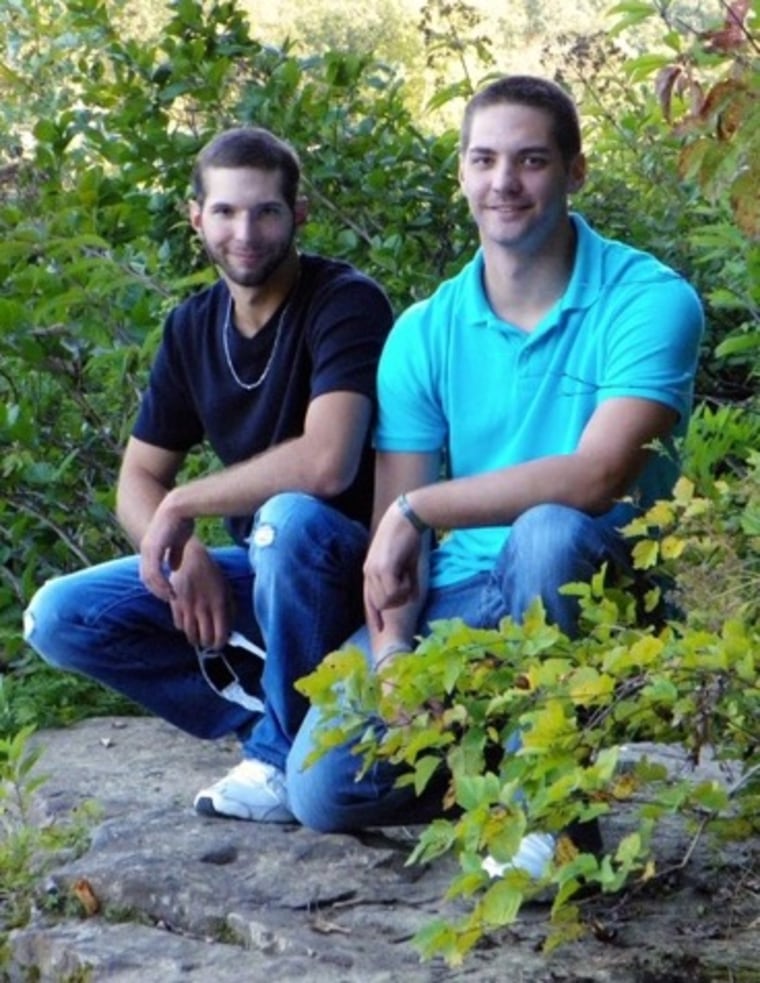 Brandon, who has kidney disease, is currently in chronic renal failure and has extremely low kidney function. He receives dialysis treatments three times a week, and was told in April 2015 that he had been recommended for the transplant list.
Never miss a parenting story with the TODAY Parenting newsletter! Sign up here.
"I was really scared," said Brandon. "I was only 23 — how could I need a kidney transplant at my age?"
Now, because of his brother's gift, Brandon has hope.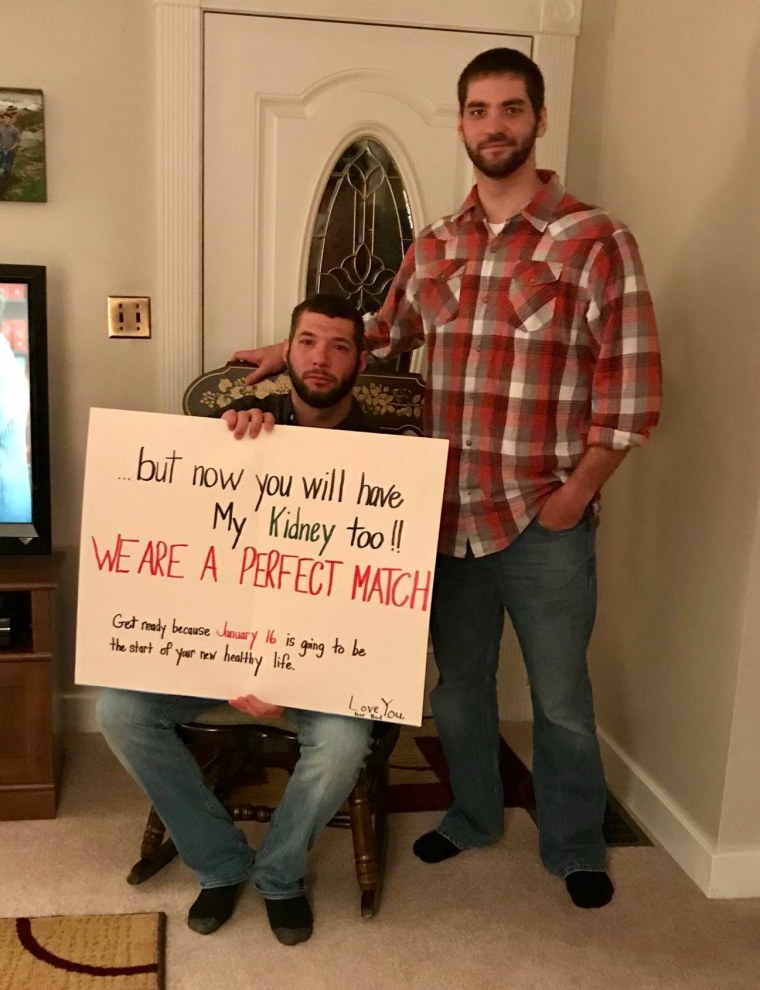 "I can't believe Derek would sacrifice going through all this for me," said Brandon. "He's giving me a chance to have a healthy life again...it's overwhelming and I still can't believe it's happening."
The transplant is scheduled for the middle of January. Brandon says doctors have told him his recovery will be simpler than his brother's, making him even more thankful for Derek's willingness to serve as an organ donor.
But Derek says he had no other option.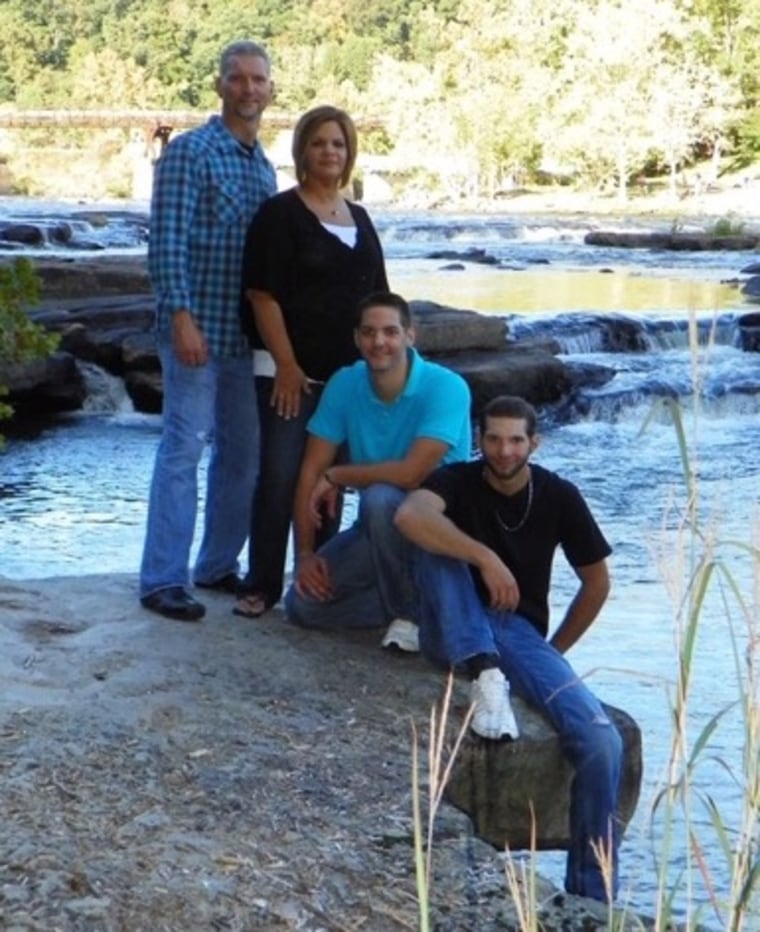 "I hated seeing him sick and knew something needed to be done to make him healthy again," said Derek. "Not only was it the right thing to do, but the only thing to do. He's my brother."
"I love my brother and couldn't imagine life without him. We didn't know how long he could be on the transplant list, and I knew I just wanted my healthy brother back."