/ Source: TODAY contributor
Give a Bronx cheer to singer Ashlee Simpson-Wentz and rocker Pete Wentz. The pop star gave birth to a son Thursday night and called him Bronx Mowgli, adding another entry to the list of strange names given to babies by their famous parents.
Perhaps the youngster will find kinship with another outer-borough inspired child — Brooklyn Beckham, son of pop star Victoria Beckham and soccer player David Beckham (can a Staten Island kid be far behind?).
Maybe little Wentz will hit it off with Sunday Rose, the daughter of Nicole Kidman and Keith Urban born this summer, or Harlow Winter Kate, who was welcomed by parents Nicole Richie and Good Charlotte rocker Joel Madden in January. Or maybe he will join a strangely-named-children support group, along with Kal-el Coppola Cage (actor Nicolas Cage's son, who is named after Superman) and Penn Jillette's kids, Moxie CrimeFighter and Zolten (Zolten is the maiden name of Jillette's wife and, the comedian claims, the name of Dracula's dog).
And that's not to mention Jermajesty Jackson, musician Jermaine Jackson's son; "My Name Is Earl" star Jason Lee's son, Pilot Inspektor; Blue Angel, daughter of U2's The Edge; and Apple, daughter of actress Gwyneth Paltrow and Coldplay's Chris Martin.
While these unusual names always make for great headlines and an interesting topic around the water cooler, what will happen to Bronx and Apple and Pilot Inspektor when they grow up?  Will their unusual names, in addition to the oddity of being born famous, feel like a burden, or will they come to appreciate the uniqueness?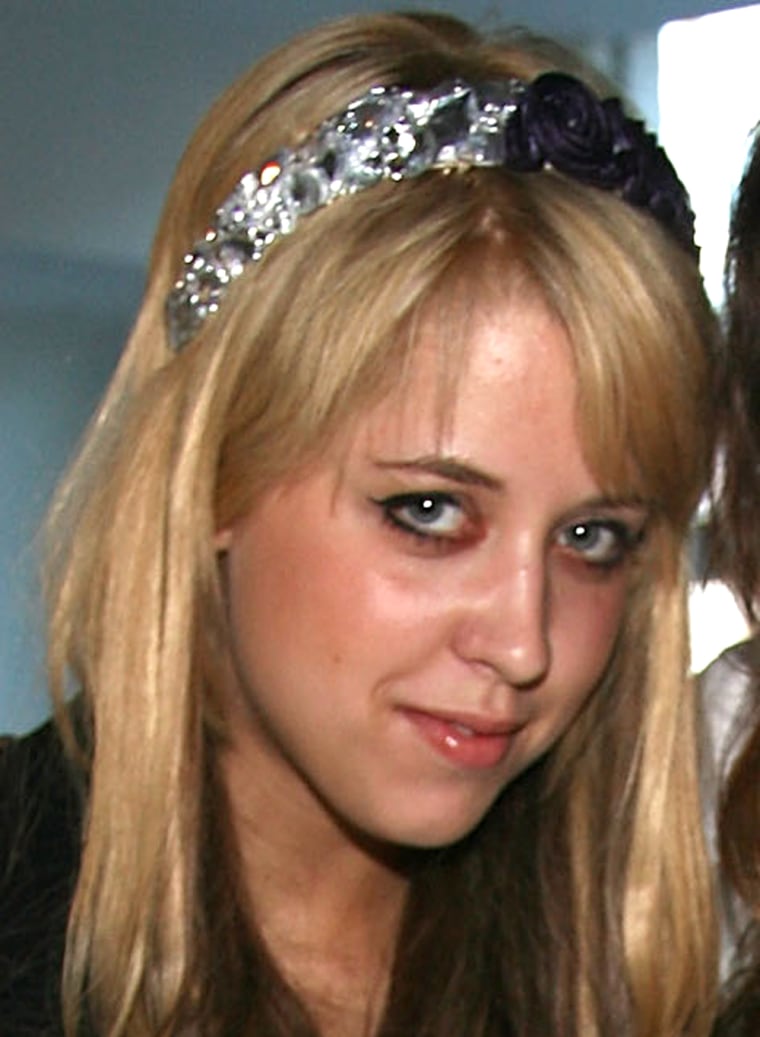 Peaches Geldof, daughter of Irish singer and Live Aid creator Bob Geldof, has sisters Fifi Trixibelle and Pixie. In 2006, she told Australia's The Advertiser in 2006: "I hate ridiculous names. My weird name has haunted me all my life."
But now, at age 19, Geldof seems to have experienced a change of heart about her quirky moniker. "It haunted me in my youth, but now I like it," she told TODAYshow.com. "I always got teased about it at primary school, being named after a fruit. Now people find it appealing. I like my name. I think it's sexy and unusual."
And Geldof has put that image to good use, as the face of lingerie company Agent Provocateur (and as a staple of London's gossip pages). She also said she is designing a clothing line for "women of any age."
Geldof said other strange-named progeny of celebrity parents "should learn to accept it and be happy they have a name that is different than everyone else's … If a parent wants to name a child something they find interesting, it's always a good thing."
Besides, she added, "I'd rather be called Peaches than Jane."
However, not all children of celebrities are thrilled by the unusual names given to them. Tallulah Belle Willis, the 14-year-old daughter of actors Bruce Willis and Demi Moore, reportedly plans to say toodle-oo to her outlandish name. Bruce Willis told talk-show host David Letterman last year that the teen planned to legally change her name to Lula, according to the San Francisco Chronicle.
The actor added that he was allowing his daughter to change her name because he never liked his own. "I didn't care for my name," he said, according to the Chronicle, "… especially after my father told me that he named me after Bruce Wayne, playboy millionaire."
You can say that again
There are some names, such as George, that are not out of the ordinary — except when shared by a father and his five sons. George Edward Foreman, the two-time heavyweight boxing champion turned pastor and maker of Lean, Mean, Fat-Reducing Grilling Machines, bestowed the same name to each of his boys, George Jr. through George VI.
George III, also known as Monk, says his father jokes about naming all of his children the same thing because he was hit in the head too many times as a boxer. But Monk says the real reason is more sentimental.
Foreman Sr. met his biological father at 27 and learned he had siblings he never knew. "He said, 'No matter what, this is never going to happen to me.' He started spreading that name around … [his children] know where they came from, and that's what the name is all about."
Monk said it's not as confusing as it sounds. "We grew up with nicknames," he said. "Nobody was called George except for my father."
He was about 6 when he realized it was "actually comical" to share a name with his siblings. The name Monk came from his father's childhood nickname, Monkey. It stuck all the way through high school, and as an adult he started using his given name professionally.
Monk is now 25 and manages all of his father's business affairs. Over the summer, the family starred in a reality show, "Family Foreman" on TV Land, which chronicled life at their Houston-area ranch.
G3, as he also is known, said it can be challenging when people he encounters already have an opinion of him based on sharing a famous name. "By the same token, if I have to choose, I would always choose being named George Foreman because my reputation precedes me. I don't have to focus on making a good impression. I just have to maintain the impression that people have of the Foreman name."
It's influenced his life in a positive way, he says, because he's motivated by his father's rise from a poor childhood to being a boxing champ, as well as a successful preacher, grill master and author.
"When I may doubt myself, I know that anybody can do it," he said. "That always drives me."
Following a family tradition
Actress Soleil Moon Frye, best known as the child star of '80s sitcom "Punky Brewster," said she's always loved that her name is one of a kind.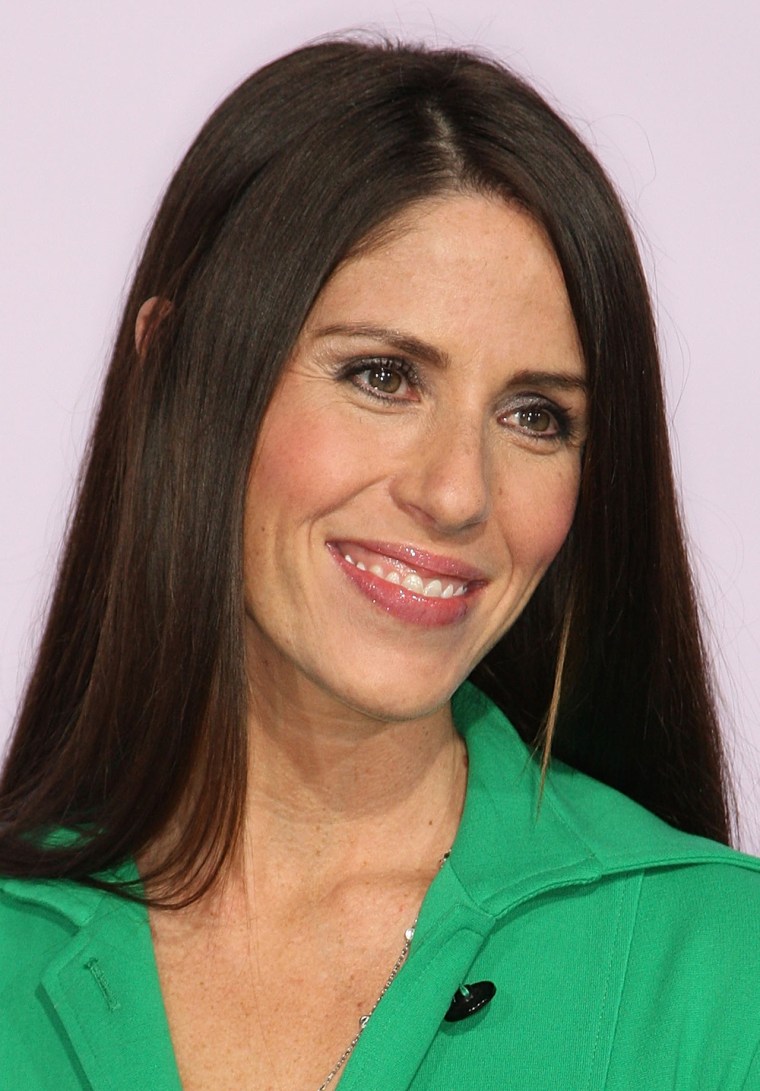 "I really liked having an odd name, and I loved that there was a story behind it," she said, adding that she was born in August, "a celestial time," and her name means sun and moon. Her extended family all had "really wild names."
She and her husband, producer Jason Goldberg, carried on the tradition with their two daughters, Poet Sienna Rose, 3, and Jagger Joseph Blue, who was born in March.
"Poet was a name my husband and I loved really early on," Frye said. "We came back to it. We'd never heard it on a child before." On Father's Day, as they were debating names, they saw a sign about Edgar Allan Poe and a poet and decided it was fate. They call her Poe for short.
Jagger came about because they liked the name for either a girl or boy. They did not know which they were having, but they knew they wanted something with strength. "[She was] so strong in my belly, kicking and punching," Frye said. "Such a strong little being in there."
Joseph was after Frye's late godfather, and Blue, whom they sometimes call Jagger, was a name she'd always loved.
Their children inspired Frye and two new-mother friends to found an eco-friendly baby store in Los Angeles, The Little Seed, with an online store at http://www.thelittleseed.com/. Open since October 2007, the store in Larchmont Village provides everything from toys to clothes, nursery items and other baby gear, all organic.
Frye said that with more people choosing unusual names for their children, the next generation may pick traditional ones just to be out of the ordinary. And if her girls one day decide to become a Sue or a Jane, she'll be fine with the choice.
"Whatever they feel is representative of them," she said, "I am totally comfortable with."