Broadway actor Kelvin Moon Loh had barely left the stage after a performance of "The King and I" in New York City this week when he felt he had to speak out about a situation involving a boy with autism in the audience.
During Wednesday's matinee at Lincoln Center, Loh said a young boy with autism began making some loud noises during an intense "whipping scene" in the second act, drawing glares and some verbal admonishments from other patrons. Loh took to Facebook immediately after the performance and posted an passionate plea of empathy for the child and support for his mother.
"When did we as theater people, performers and audience members become so concerned with our own experience that we lose compassion for others?" Loh wrote in the post.
"I barely had my costume off and I was upset,'' Loh told TODAY.com. "I felt like I had to say something. It's just about having some kind of compassion, walking in their shoes and seeing how difficult it is to be in that position. It's not like they walked in wanting to disrupt the performance.
RELATED: Colleges helping students with autism
"Parents of autistic children sit there with such fear and terror that this episode could occur. I was watching a mother's nightmare happen, and I just wanted to have her know that what she's doing is right in trying to expose her child to the theater, and there are advocates supporting her."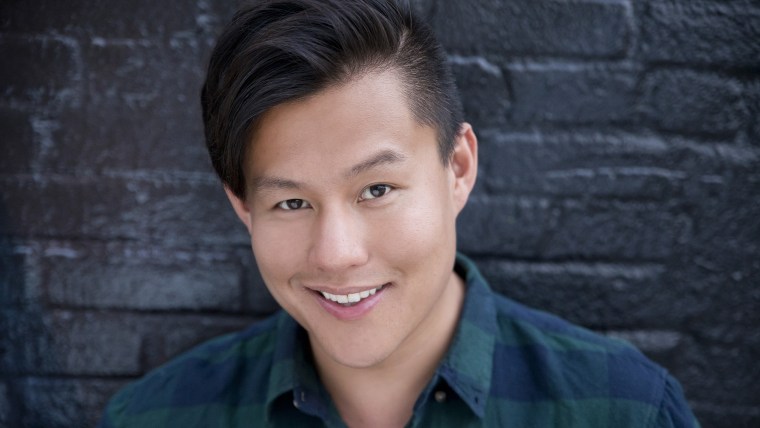 Loh has not heard back from the mother of the boy since the Facebook post went viral, but has received hundreds of emails from other families that have children with autism.
"A lot of people have written and said, 'If you don't reach her, at least you reached another family with another child that may fear bringing children to special events,''' Loh said. "If there's any rainbow at the end of this, it's just that I want families to know there are people out there who don't have autistic children or don't have a lot of experience with people with special needs, but it doesn't mean we don't care. We care a lot, and we want to champion you and how much strength you have to carry on day to day."
RELATED: Flying with autism: One airline's kindness surprises mom
Carrie Cariello, an author who runs the blog, 'What Color is Monday?', is a mother of five, including a son, Jack, 11, who has autism. She knows how that mother must have felt in that situation.
"The thoughts for me, and I have been in those moments, are, 'What have I done? What was I thinking? Why can't he control this?' It's just so much at once,'' Cariello told TODAY.com. "I applaud [Loh] for reaching out to the public that way and I applaud the mother. I think in the end we'll have to have these little painful stepping stones in order pave the road."
Before Loh was a Broadway actor, he was a schoolteacher who worked in an after-school program with a child with autism. His fellow cast and crew members were also sympathetic to the boy and kept performing despite the noise and audience reaction.
"'The King and I' is a beautiful, family-friendly show,'' Loh said. "Performances should be acceptable to any and every single person. The stares and the glares are not helping. Instead, reach out and ask how you can help as a person."
RELATED: Boy, 7, with autism attends first birthday party thanks to gracious invitation
"The greatest gift you can give to a family at that moment is to say, 'What can I do for you?''' Cariello said. "I think, believe or not, this is a win for the autism community. There are going to be small moments of discomfort on this journey."
Loh hopes speaking out about this issue also will make more theater productions think about being more inclusive for the autism community by doing things like removing strobe lights and re-evaluating audio output. That can only lessen the fear some parents of children with autism may have in attending public events, according to Cariello.
"I cannot help Jack make progress in the real world unless I bring him in the real world,'' she said. "Every day, I fight for his place in your world, and every day I fight for your place in his world. If we sit home in our basements, which is easy and not stressful, that's not growth for anybody."
"My hope is people read the post and decide to act with kindness first before they cast a judgmental eye,'' Loh said. "The theater is supposed to be for everyone."
Follow TODAY.com writer Scott Stump on Twitter.