Pop culture fans in the early 2000s who had their eye on Britney Spears were witness to an all-too-familiar trajectory, as the former Mouseketeer went from pop princess to diva to divorcée to ... whatever she was doing when she shaved her head and banged on a car with an umbrella.
Things did not seem like they were going to end well.
But now it's 2015 and at age 33, Spears is happy, healthy and altogether herself. As she told People in their newest issue, "I'm in a good place in my life" with sons Sean Preston (9) and Jayden James (8) and partner Charlie Ebersol.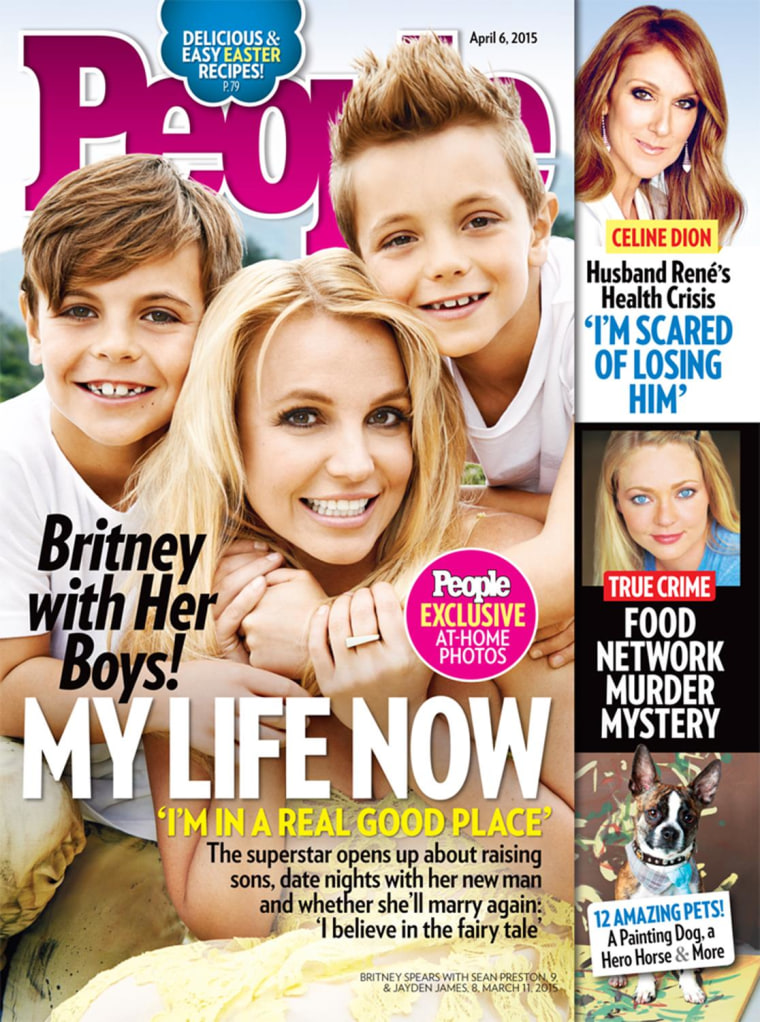 "I'm the happiest I've ever been," she enthused in the interview, and she's got good reason to be: Her Las Vegas residency at Planet Hollywood has taken in almost $50 million from tickets, and she's finding a balance between working and mothering.
"My kids come first in my life, bottom line," she said (her ex Kevin Federline is their father, and he shares the job). She noted that the boys go to a "really hard school" and that she's having to take some classes herself to be able to help them with subjects like pre-algebra.
"Homework is a priority, and we have a reward system that helps motivate them: If they get so many A's, they get one toy a month," she said.
But would Spears like to remarry and even have more kids? Seems the answer is yes, to both!
"I would love to [remarry]," she said. "I believe in the fairy tale ... Love is a hard one. I don't really understand love as far as relationships. With my kids, it's just unconditional."
And if she does have another child, a girl seems to be a preference. "I would like to have one more," she said. "I am very satisfied with my two boys, but maybe in the future. I would love a mini-me."
People's April 6 issue will be on newsstands Friday.