It's almost hard to imagine that Britney Spears' "Oops! ... I Did It Again" album is 15 years old, but Spears found a way to soften that blow over the weekend with help from her two young sons.
The trio re-created (very loosely) the pose Spears struck on the front cover of that album, as Britney, Sean (age 9) and Jayden (8) peeped through beaded curtains, covered in smiles!
And where did they strike these adorable poses? In a natural location for a former member of "The Mickey Mouse Club" (1992-95) ... Disneyland!
MORE: Tracy Morgan spotted having a wonderful time with his family at Disney World
In case you forgot, here's what the actual "Oops!" cover looks like: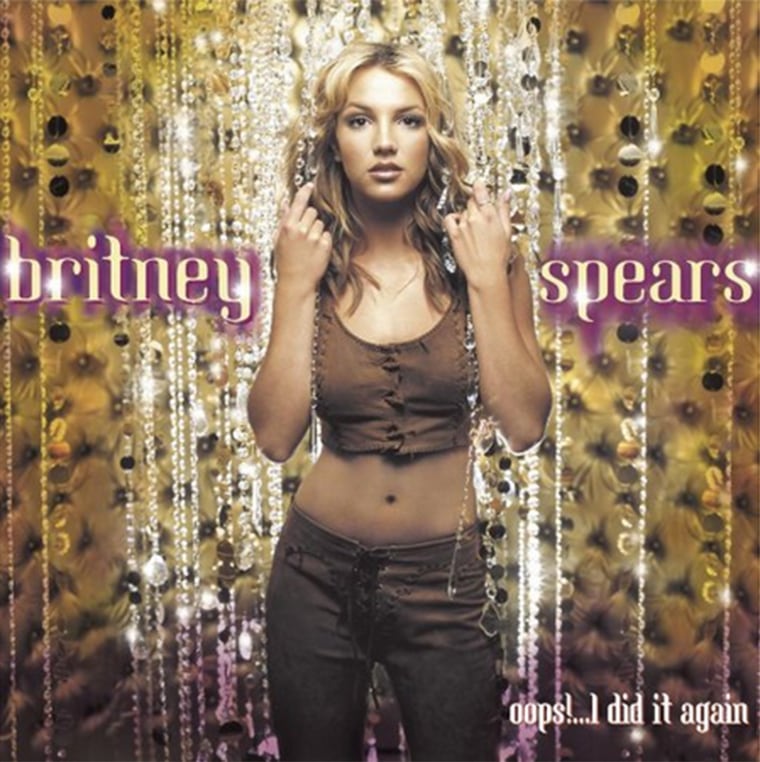 The family spent their Fourth of July weekend at the theme park in California, and posted another great pic, too.
Looks like she and the boys had a sparkling good time.