A British toymaker has expanded its line of custom-made dolls in a way that will help many young children feel a little less different and a lot more special.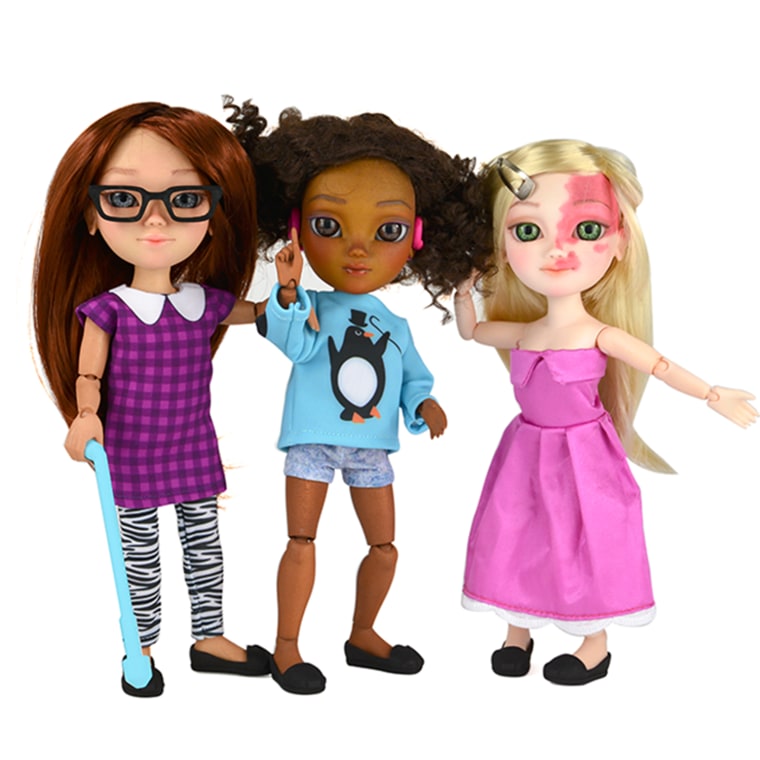 Makies, a line of dolls manufactured using 3-D printers, has introduced various additions to its collection so that dolls can now be purchased with walking canes, hearing aids, glasses or facial birthmarks. The line soon will expand to include wheelchairs.
Since releasing the new line last week, the company was inundated with requests for more types of customizations and is currently trying to decide on which features to include next.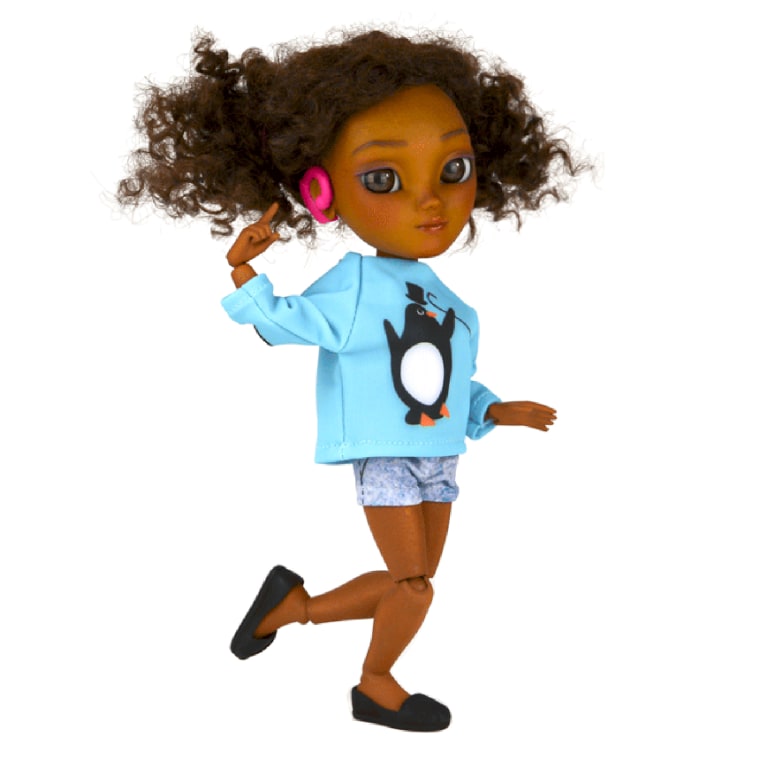 "In just the past few days we've received hundreds of suggestions and requests for Makie dolls with the new inclusive accessories, which is just amazing, and we're rising to meet that need," Matthew Wiggins, the chief technology officer for the London-based company, told TODAY.com in a statement.
"We're knuckling down now on making the whole range directly available to purchase from mymakie.com, as well as kicking off new development work that we hope will lead to many more happy kids and parents."
The new dolls sell at the same price as the others made by Makies — roughly $108 each. While the canes and hearing aids come as accessories with the dolls, the birthmarks are bespoke: "We work from photos, so the result is tailored to the customer (or their child)," the company said in a statement.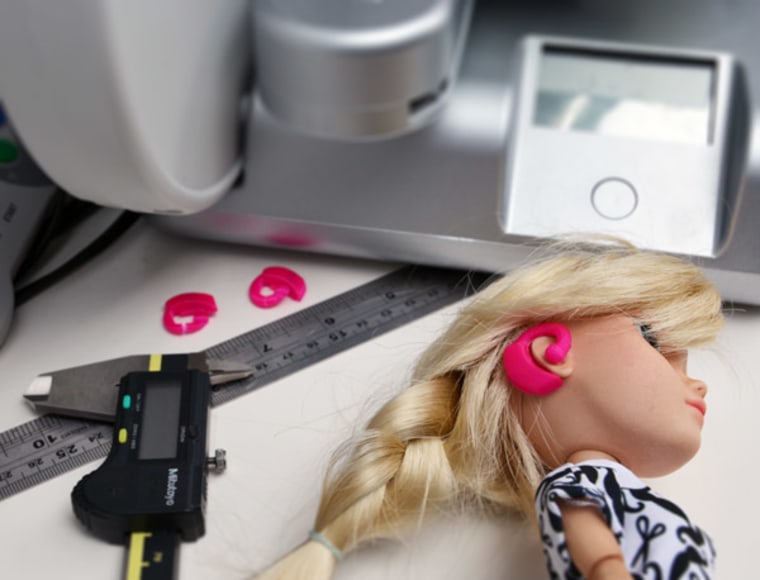 Makies expanded its line in response to a recent "Toy Like Me" campaign started on Facebook by deaf moms who challenged toymakers to make their products more inclusive.
MakieLab has now dared Hasbro, Mattel and other toy manufacturers to follow suit in creating inclusive toy lines.
Follow TODAY.com writer Eun Kyung Kim on Twitter.