The official name of the newborn Princess of Cambridge is Charlotte Elizabeth Diana.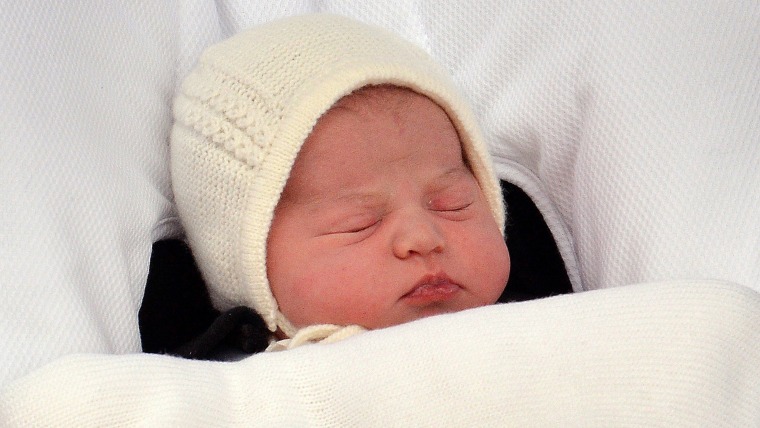 Prince William and the Duchess of Cambridge have named their new daughter Charlotte, the recent favorite with the betting public. The baby's middle names are Elizabeth, after the queen, the baby's great-grandmother, and Diana, after William's late mother and the baby's grandmother.
It's a princess! Duchess Kate, Prince William welcome royal baby
Charlotte is a feminization of Charles, the name of the baby's grandfather, the Prince of Wales, and may also be a nod to her maternal grandmother, Carole Middleton, as Carole also relates to the name Charles.
Nameberry predicted the name Charlotte Elizabeth Diana correctly on Canadian TV last night.
Charlotte is a classic girls' name that's become increasingly popular in recent years. In the U.S., it's set to break into the top 10, and it's currently No. 20 in England, No. 21 in Scotland and also in the top 50 in Wales, Germany, and the Netherlands. It takes its meaning, "free man," from Charles.
Could she be queen? See where the new royal baby fits in line to the throne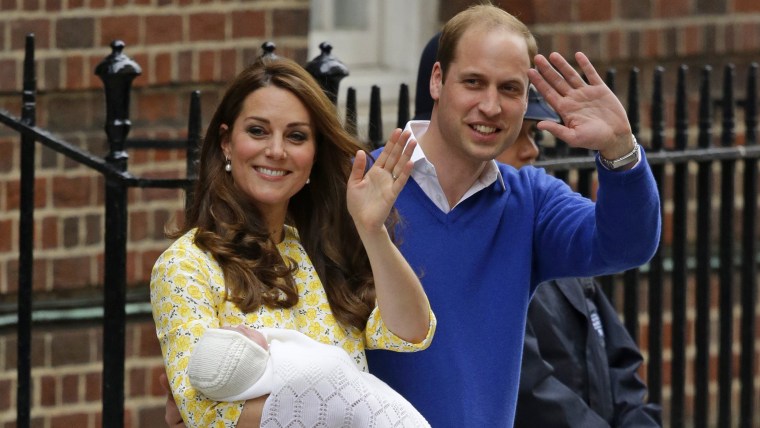 Queen Charlotte was the cultivated wife of George III, who reigned during the time of the American Revolution and who also had a daughter named Charlotte.
Other well-known Charlottes include the writer Charlotte Brontë, author of "Jane Eyre;" educator Charlotte Hawkins Brown and "The Facts of Life" actress Charlotte Rae. More recently, it's the moniker both Chelsea Clinton and Princess Caroline of Monaco picked for their daughters. The name has also been a popular choice for some famous fictional characters. Generations of kids have enjoyed the children's book "Charlotte's Web," while TV viewers followed the exploits of Charlotte York Goldenblatt -- the romantic, sweet character in HBO's "Sex and the City."
Elizabeth is a Hebrew name meaning "pledged to God" and one of the most enduring female names in the Western World. A royal favorite, Elizabeth ranks No. 10 in the U.S. and No. 37 in England, and is also among the top 100 girls' names in Wales, Scotland, and Ireland.
The baby's third name, Diana, is of course a nod to the Prince's late mother. The mythological Diana was Roman goddess of the hunt and the moon.