Bristol Palin announced she is expecting her second child, in an emotional blog post on Thursday.
"Honestly, I've been trying my hardest to keep my chin up on this one," she wrote on the website Patheos. "At the end of the day there's nothing I can't do with God by my side, and I know I am fully capable of handling anything that is put in front of me with dignity and grace."
Until last month, Palin was engaged to Medal of Honor recipient Dakota Meyer, but the pair called off the wedding in May.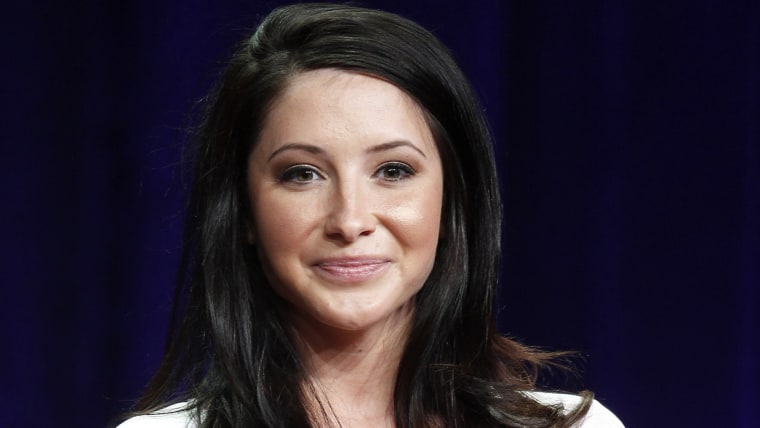 "Life moves on no matter what," she continued. "So no matter how you feel, you get up, get dressed, show up, and never give up. When life gets tough, there is no other option but to get tougher."
Bristol, the daughter of former Alaska governor Sarah Palin, said that the pregnancy "has been, and will be, a huge disappointment to my family, to my close friends, and to many of you." But she asked readers to respect the privacy of her and her 6-year-old son, Tripp.
The 24-year-old added, "I do not want any lectures and I do not want any sympathy. My little family always has, and always will come first. Tripp, this new baby, and I will all be fine, because God is merciful."
Sarah Palin first announced that Bristol's wedding to Meyer would be canceled in a Facebook post on May 18, less than a week before the ceremony was scheduled to take place.
Bristol broke her silence on the matter on May 26, writing, "I know God's plan is greater than anything else, and Tripp and I are in Alaska beginning to rebuild our lives under much different circumstances than we anticipated."