When Lisa Wilson realized her father's advanced cancer stages would prevent him from attending her wedding, she rearranged her plans to bring the ceremony to his hospital room — allowing for an emotional father-daughter dance that otherwise wouldn't have been possible.
With time of the essence, Wilson decided to move up her wedding one week and hold it in the hospital room of her father, David Wilson, at Irvine Medical Center in Orange County, California. Although Wilson didn't have the ceremony she'd envisioned as a little girl, she was able to fulfill her dream of dancing with her dad at her wedding.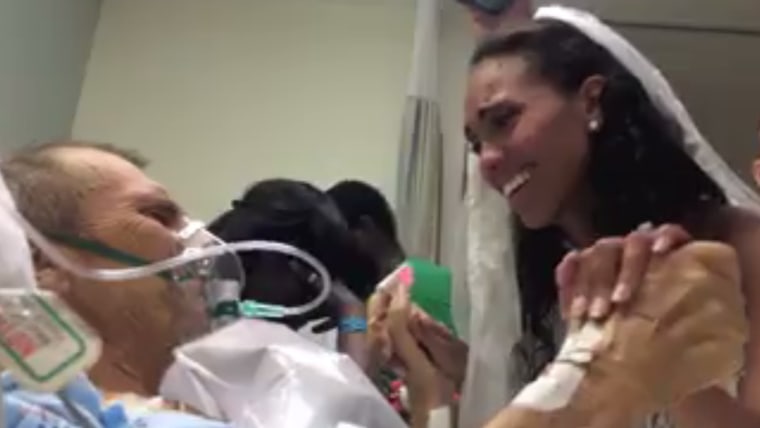 "I said, 'Daddy, I want to do my father-daughter dance with you.'" Lisa told CBS Los Angeles. "He said, 'I can't dance,' and I said, 'You don't have to. I want to dance with your hands.'"
In an Aug. 23 video of the ceremony that David Wilson posted to Facebook,  the new bride grasps her bedridden father's hands as the Whitney Houston version of "I Will Always Love You" plays in the background.
On his Facebook page, David Wilson described the moment, after his daughter and Robert Pantoja are pronounced husband and wife,  as "the best gift a daughter could give."
Since last week, that video has gone viral, shared about 350,000 times online.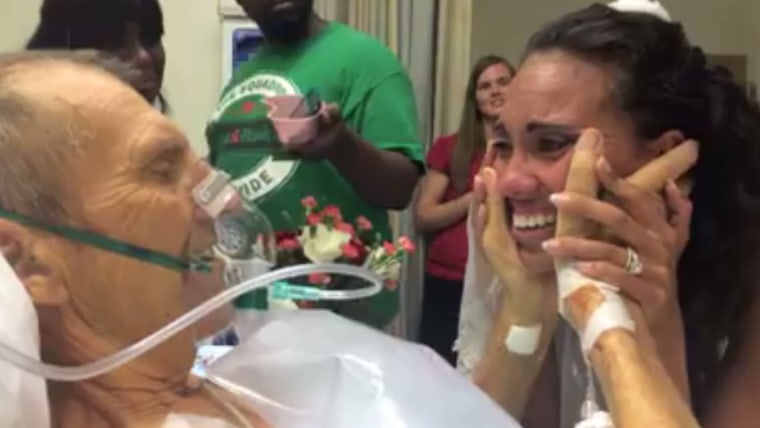 Pantoja later told CBS Los Angeles that David Wilson said to him, "Rob, you're the lucky one. You won the lottery: You got my baby girl."
Sadly, it would be one of the last moments they'd share; David Wilson passed away Sept. 2.
In a post appearing on his Facebook page a few hours later, his family thanked those who "prayed for, loved and cherished" him, adding, "Our Family would like to thank you all for all the kind words, thoughts, and prayers."