Keke Palmer is getting candid about the challenges of breastfeeding.
The "Nope" star and first-time mom, 29, told People that she had a "doozy" of a time learning how to breastfeed her 4-month-old son Leo after she and partner Darius Jackson welcomed him in February.
"Although breastfeeding is 'natural,' it's not instinctual," said Palmer.
"I really went through the journey of just trying to figure out how to do that and how to support my baby — how to deal with the pressure of trying to do that right," she added.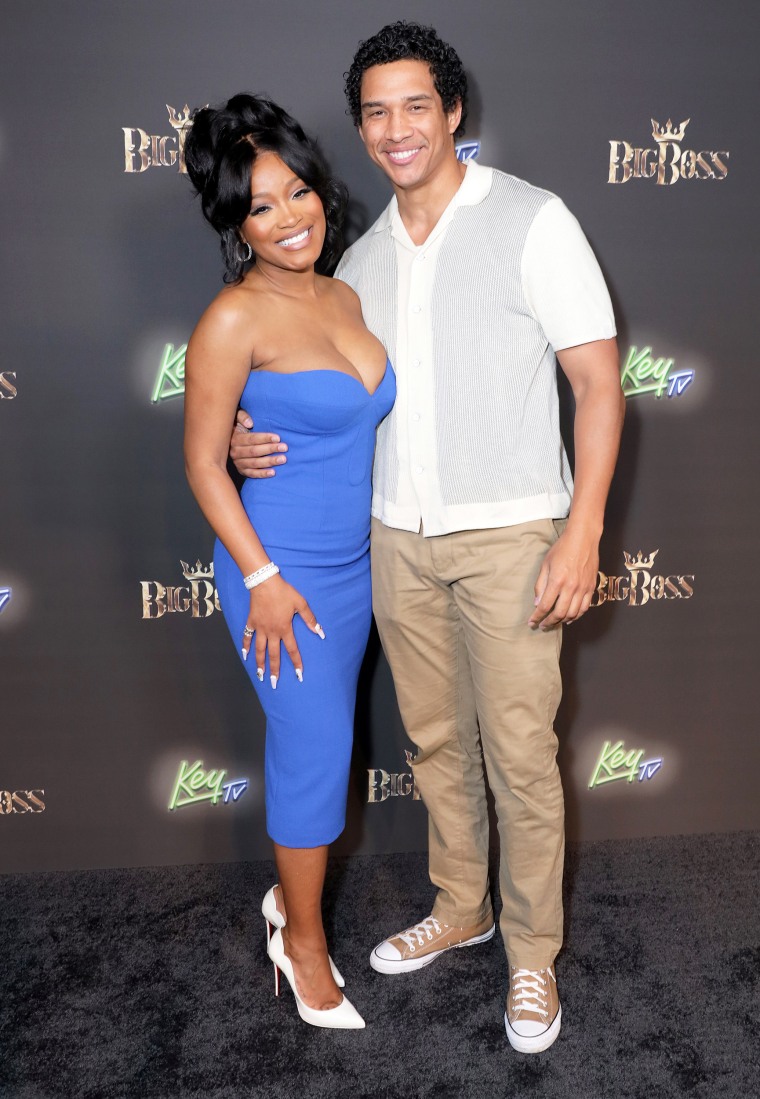 The former "Scream Queens" star said breastfeeding advocates who make the process sound simple create unrealistic expectations for many new moms.
  "(People) make it seem like, 'Oh, this is natural and the whole breast is best gag,' and you know, it ends up making you feel like s--- ... it's like tying your shoe," she explained. "Tying your shoes is easy, but you had to learn how to tie your shoes. So it becomes easier.
"In the beginning your fingers were like butter fingers and that's the same thing with breastfeeding," she continued. "It isn't that easy. And if it is for you, wonderful. But I think more often than not, it's difficult."
The Emmy winner turned to a lactation consultant for help, and acknowledged that many new moms don't have the means to pay for such a service.
"You don't even really know what to search," said Palmer, "and how to really prepare yourself for something like that. So shout out to all the lactation consultants because mine really, really made the difference for me."
"It sucks that it's kind of like a luxury," she said. "They have people saying breast is best, breast is best. But not everyone can even get support. That's a mess."
Palmer's comments about breastfeeding come four months after she opened up about the struggles of being a first-time mom in a selfie video on Instagram.
"If you are a single parent, pull out your cape. As a matter of fact, unclip your angel wings because I don't know how else you did it," she said, acknowledging that she was leaning heavily on loved ones to help her with her newborn son.
"When it comes to raising a kid, I've already learned in these short few days that it takes a village and sometimes that's a privilege," she said.
"I just want anybody out there that is a single parent that has been doing this — friends of mine, people that I don't know, family members of mine — I'm really in my heart, it brings tears to my eyes, I am just truly, profoundly impressed," she said.
Palmer added more thoughts about the challenges of new motherhood in her caption, writing, "I ain't gon' lie, I'm gettin' COOKED!"