/ Source: TODAY Contributor
When Christopher Allen's fiancé, Jennifer Capo, returned to work after the birth of their daughter, Destiny, the stay-at-home dad found himself struggling to figure out his little girl's feeding schedule.
"I realized sometimes throughout the day at different times of me feeding her, she would be comfortable sometimes and other times she wasn't as comfortable," Allen told TODAY Parents. "One day, I decided to take matters into my own hands after Destiny was a little restless during one feeding, so I cut a hole in my shirt and stuck the bottle in it and fed her. That was the most comfortable I've ever seen my baby during a feeding with me."
Allen videoed his attempt at "breastfeeding" his daughter. After getting thousands of views on his personal Facebook page, the video caught the eye of Kristy Kemp, creator of breastfeeding support page Breastfeeding Mama Talk. After getting Allen's permission to share the video, Kemp posted it to her page, where to date it has been viewed over five million times.
"I think it resonated so well with so many because in the end, despite the humor, it's a dad going that extra mile to take care of his baby," said Kemp. "I think another reason it resonated well is because bottle refusal is such a common occurrence (in breastfed babies,) so the fact that he went the extra mile to get his baby to drink from the bottle was awesome. I'm sure many mamas will be cutting holes in their husbands' shirts after watching that clip if they've been struggling with getting their baby to take a bottle."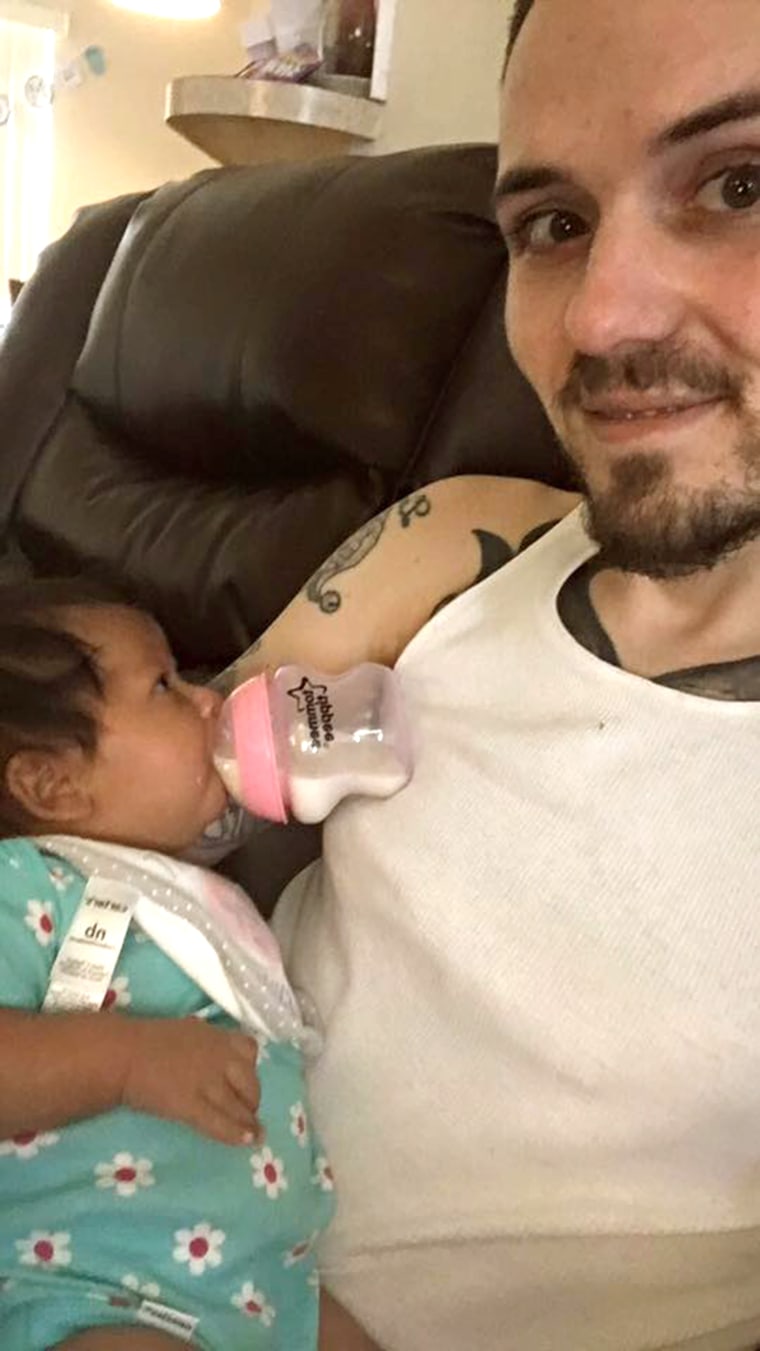 Allen says he has continued to feed Destiny, who is now eight weeks old, in this way whenever she is struggling with bottle feedings.
"I do it now regularly when I'm having a hard time feeding her," said Allen. "Feeding her that way makes her super comfortable and happy. It also helps her and I bond a lot more than a regular feeding method."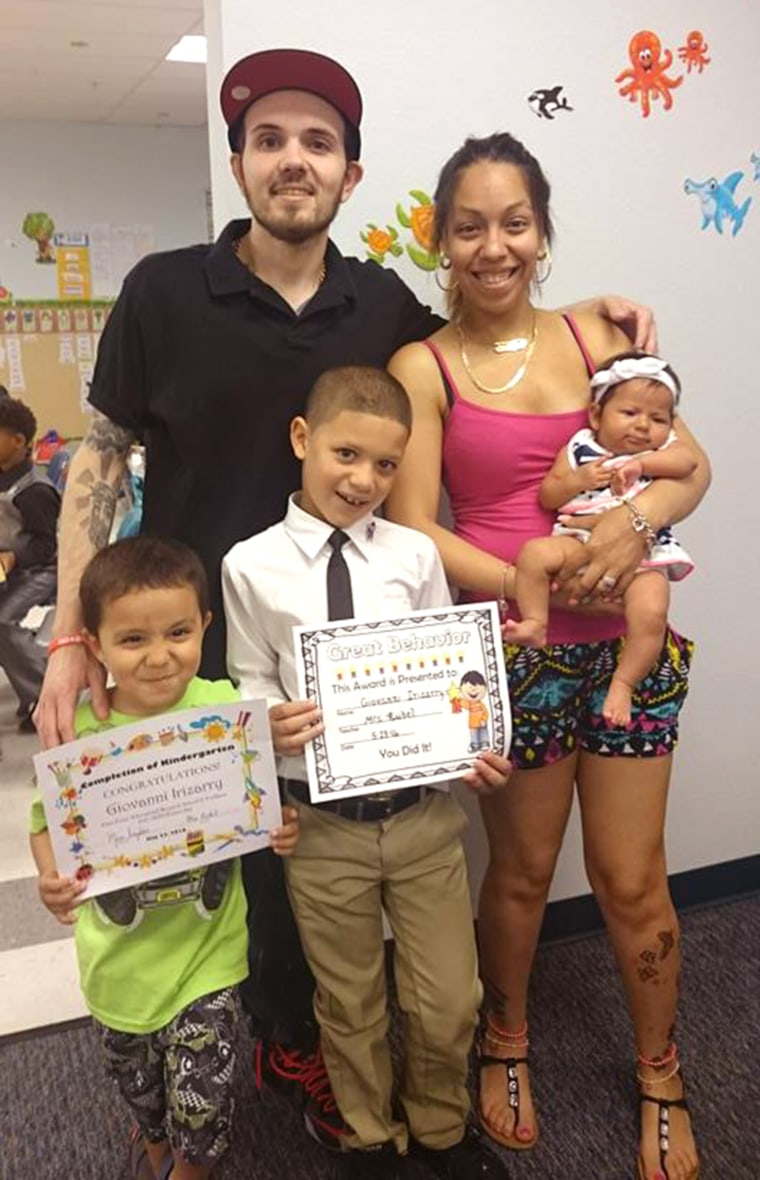 So has his creative feeding method given Allen a new appreciation for his fiancé's role in breastfeeding their children?
"I always appreciated my fiancé for breastfeeding our three children because I know it's good for our kids," said Allen. "I now know even more so that it's not easy all the time, and because of that, I give her even more kudos."