Like all great superheroes, Lance Curran's trending #BreakfastMugShot phenomenon — whose photos show cartoon-character coffee mugs in front of people's faces — has a fun origin story.
A co-owner and creative executive for Arcade Brewery in Chicago, Curran told TODAY.com that the legend began two and a half years ago with a couple of Batman-themed mugs and a moment of inspiration.
"My wife had bought me a Joker coffee mug and a Batman mug," he recalled while reflecting on his very first #BreakfastMugShot, posted Jan. 3, 2013. "I was eating breakfast with one of my kids, and I noticed how the Joker mug kind of lined up with her head. I just took the picture and thought it was funny."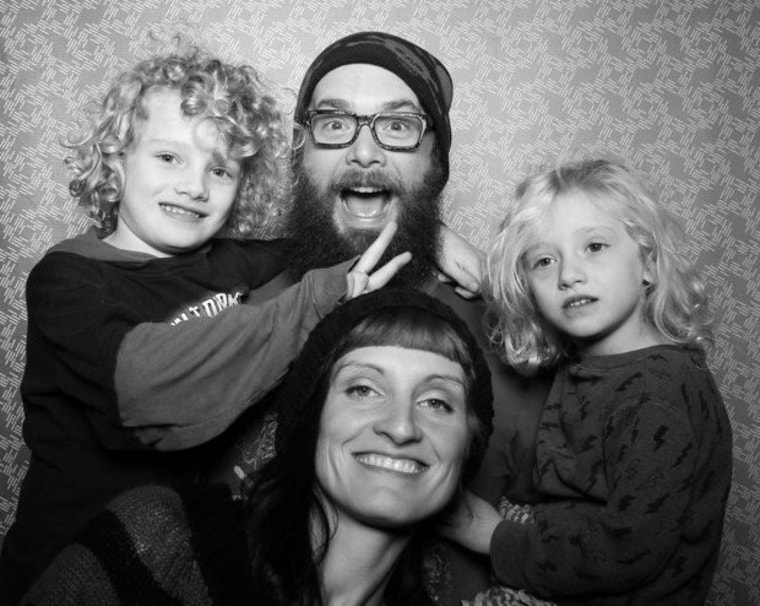 He posted it to his Instagram account, @WeAreCareful, which began as a way to promote his former band of the same name.
Even though it would be years before the rest of the World Wide Web caught on to the #BreakfastMugShot meme, Curran's friends and family were among the first to realize its greatness.
"It kind of was a hit right away with my friends on Instagram and even with some of my work colleagues," Curran said. "I started doing them about once a week, and then friends suggested I start using a hashtag for it, so I [used] #BreakfastMugShot as a hashtag ever since."
Momentum continued to build as friends gifted him more character-themed mugs, and as he spotted them at comic-book conventions.
"I'm always on the search for new, nerdy, geek-related mugs I can use for my Breakfast Mug Shots," he added.
Some of Curran's cups have been inspired by superheroes, including The Hulk, Wolverine and Spiderman.
Animated TV characters (Spongebob Squarepants, Homer Simpson, Jake the Dog from "Adventure Time") have been thrown in for good measure.
Cinematic characters (Robocop, Jack Skellington from "The Nightmare Before Christmas," the Cheshire Cat from Disney's "Alice in Wonderland") also have played a role. That Cheshire Cat mug is particularly special to Curran, who noted, "That one actually belongs to the comic-book artist Tony Moore, who [illustrated early issues of] 'The Walking Dead.'"
Even the family's dachshund-terrier mix, Knives (named after a "Scott Pilgrim vs. the World" character), has gotten in on the action.
Eventually, others caught onto the trend and offered some clever contributions of their own.
And while the creative photos date all the back to early 2013, they started to go viral this month, when mainstream media outlets started to pick up on the story.
"I've done a lot of fun projects in my life, but for this one to really blow up is really blowing mind a bit," Curran said with a laugh. "It was just fun. I never expected it to become the thing that it has."
Follow TODAY.com writer Chris Serico on Twitter.