Spring break is upon us, and for most of the country, that means time off from school and kids hanging around the house.
Thankfully, tech expert Katie Linendoll visited TODAY to share some kid-approved toys and gadgets to help fight the spring break boredom. Read on below to shop Katie picks (most of which will still arrive in time thanks to free two-day shipping).
There are so many unique gadgets to beat brain drain! From buildable robots to excavation kits check out some of my favorites for children of all ages.
1. Curiscope Virtuali-Tee, $30, Curiscope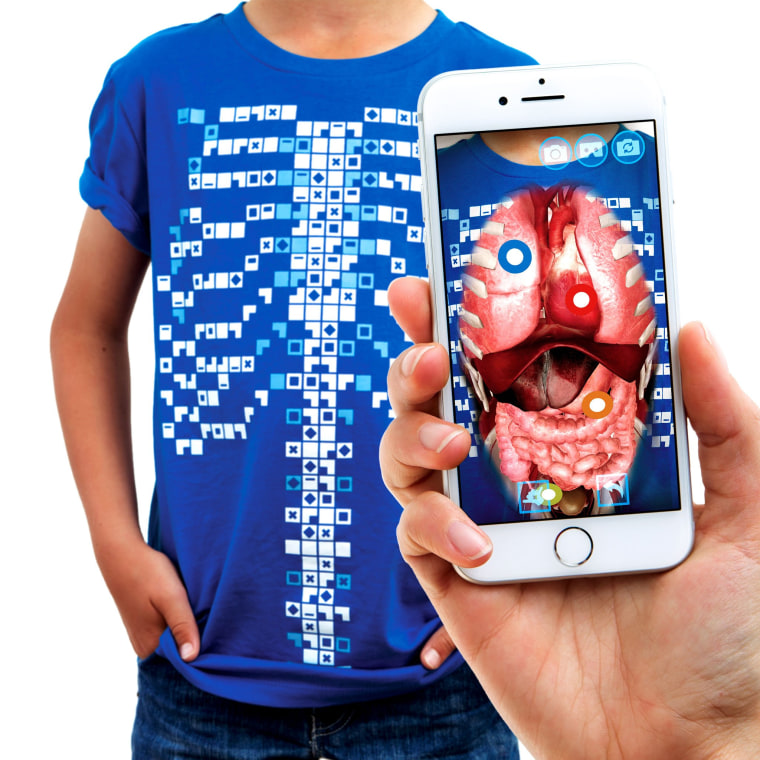 An augmented reality t-shirt that shows the inner workings of the body? It's true!
My sister, who is a nurse, used this AR and t-shirt combo to teach her son's class about the human body. Simply download the app on your smartphone or tablet and then scan the t-shirt to see anatomy come to life. Don't be surprised when the kids crowd around, mesmerized and ready to learn.
2. Nintendo Labo, available for pre-order for $70, Labo.Nintendo.com
We got a sneak peek of Nintendo LABO, available in April, right in the TODAY studio! There are two Labo kits soon to be released: a Variety Kit and Robot Kit. Each allows you to build a number of unique creations from supplied cardboard materials. Once you've built and decorated the cardboard pieces then get ready to pair it with your Nintendo Switch and Joy-Cons! A perfect blend of digital and DIY.
3. Sticky Bricky Lego Tape, $12, Sticky Bricky
Reimagine the fun with all of the building blocks that you already have, by adding Sticky Bricky tape! Stick and re-stick to walls, floors, cabinets, you name it! Watch as the kids build their own vertical worlds and creations with this fun toy tape!
4. Play Tape, $9, In Road Toys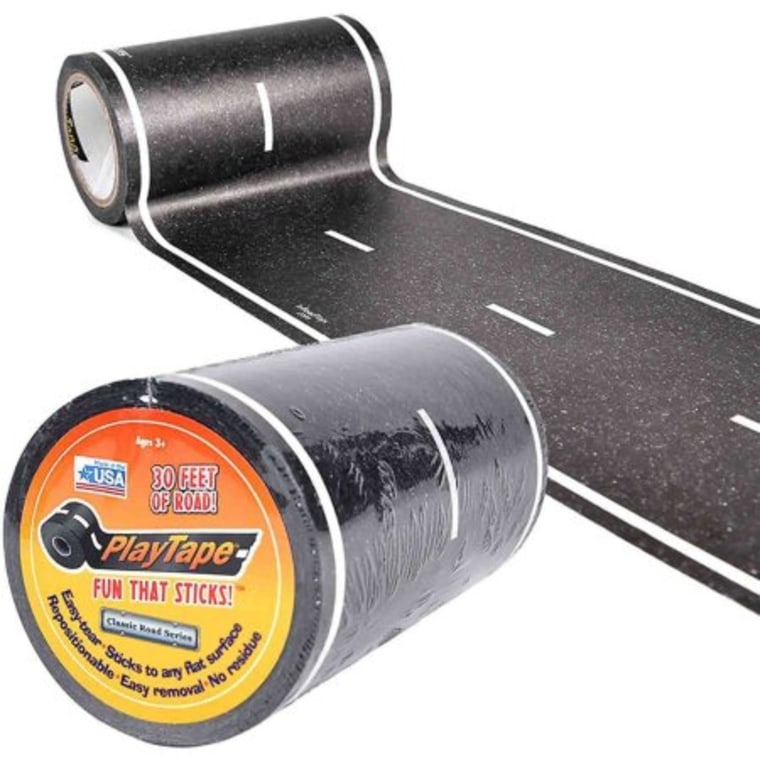 Kids can get creative with the toy cars that they already have lying around the house, by building their very own racetracks with this road embellished tape. Available in both straight aways and turns – the tape also comes in a number of unique colors and sizes. It's an inexpensive and fun option that will keep kids busy for hours!
5. Kamigami Robots, $50, Mattel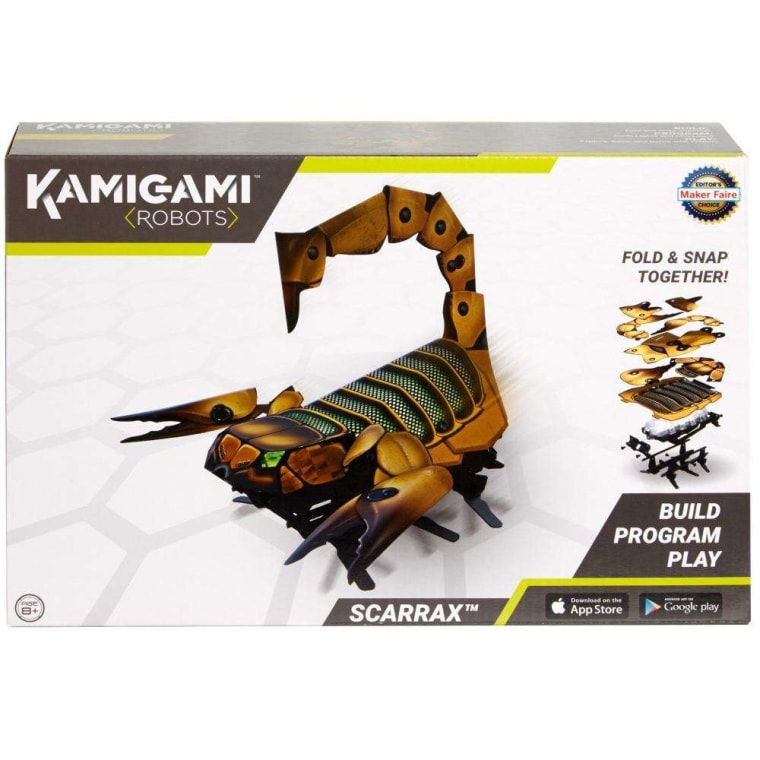 Build and assemble your own Kamigami robot, from a lady bug to a scorpion! No tools required, and once assembled these critters can be programed with basic code to show off lights, sounds and movement, all controlled by the accompanying app. My favorite is the grasshopper named Cupcake, who can really move in disco dance mode!
6. I Dig It Excavation Kits by Thames and Kosmos, starting at $13, Thames and Kosmos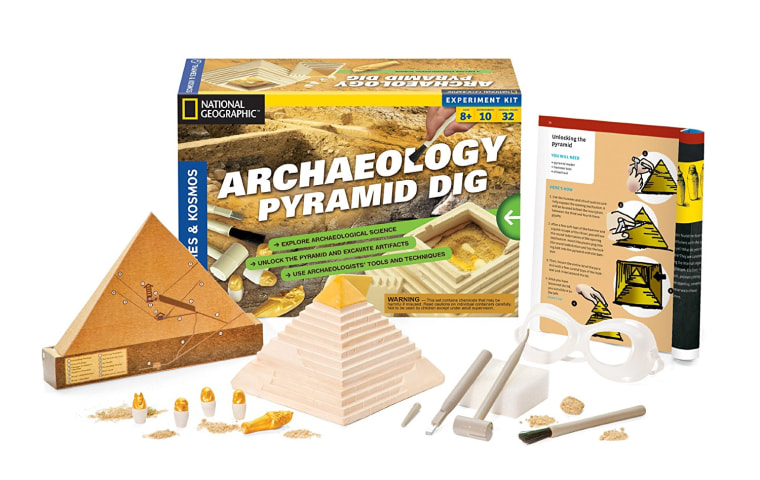 Now kids can discover just like a real paleontologist! Simply section out portions of these excavation kits and start digging. Kids can discover dinosaur bones or hidden minerals just like a real archeological dig site. A number of different kits are available, from dinosaur fossils to minerals. You can even discover the bones of a glow in the dark T-rex!
7. Simply Piano Smartphone and Tablet App, Free trial for on week, iTunes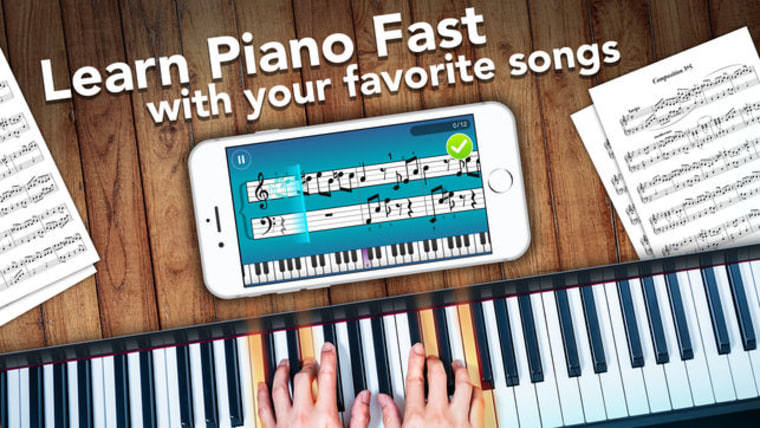 Learn to play the piano with this unique app. I've recommended this to piano players at all levels! Use the app on your smartphone or tablet, it listens while you play along on the piano or keyboard, and then gives real time feedback. Multiple courses and quick lessons get you up to speed fast. Get rewarded when you finish courses by learning how to play along to popular songs. I felt especially proud when my niece played a little Beethoven! Try it out free for one week.
8. Populele, starting at $169, Popuband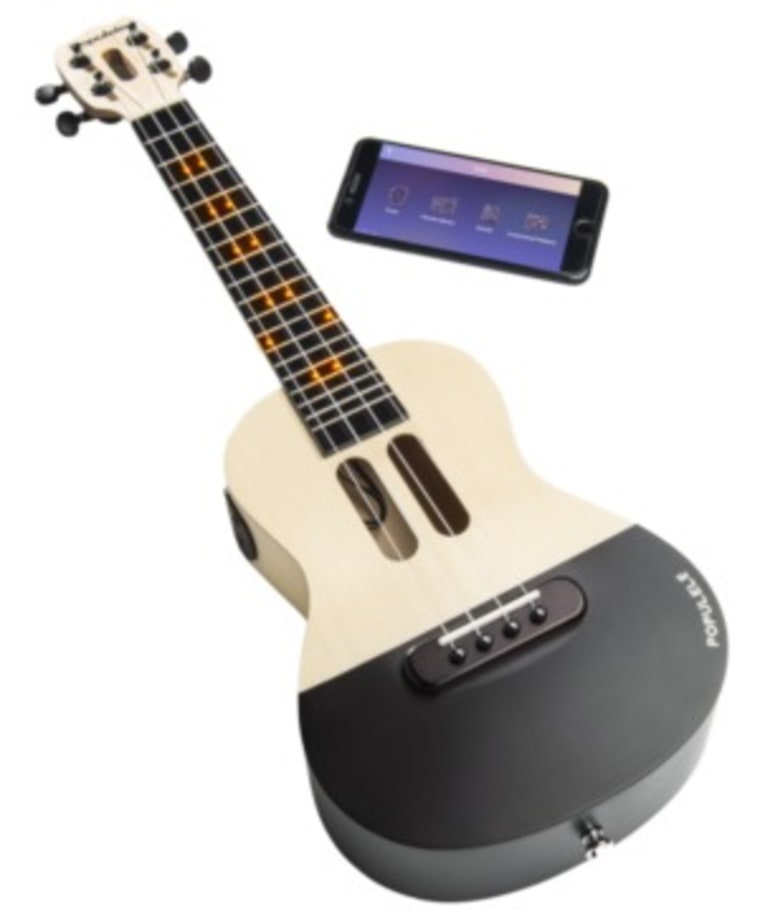 What is one of the most popular instruments right now? The ukulele, of course! Put a whole new twist on learning how to play with Populele. A Bluetooth connected ukulele that has LED light-up strings! It shows you exactly what notes to play with the accompanying app so you learn to play songs quickly.
Katie Linendoll is an Emmy Winning technology expert and contributor for TODAY. You can find more at her site: www.katieinendoll.com.