A stuffed tiger named Hobbes went on quite the adventure after his owner accidentally left him at Tampa International Airport.
When 6-year-old Owen Lake realized he'd lost his best pal while flying with his family from Tampa to Houston on June 6, his mom immediately called the airport, and it wasn't long before the janitorial crew found the beloved toy near the children's play area.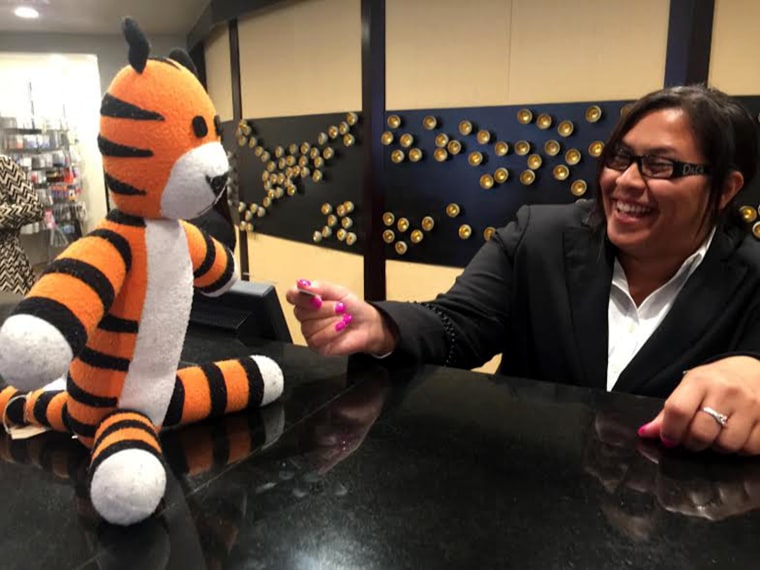 "We don't always rush to find a lost item, but it sounded like Hobbes played an important role in Owen's life," Tony D'Auito, Airport Operations Center Manager, told TODAY.com.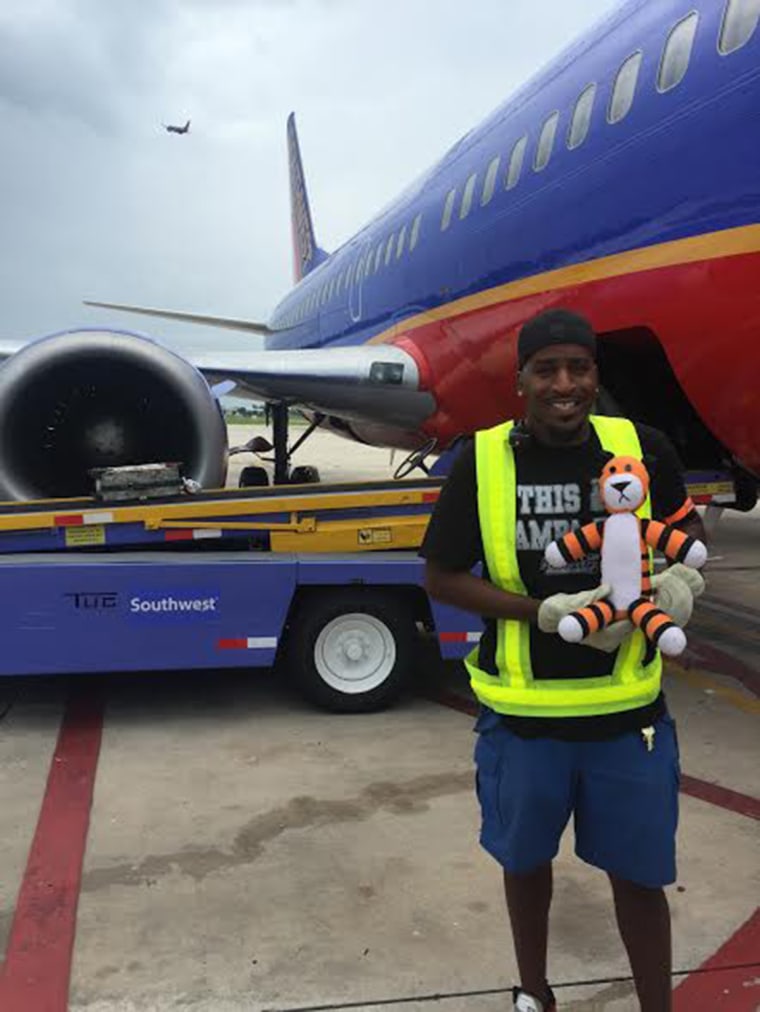 Once Hobbes was in D'Auito's hands, he was reminded of a story he'd read a few months ago about a museum in England taking a lost stuffed animal on a photo shoot.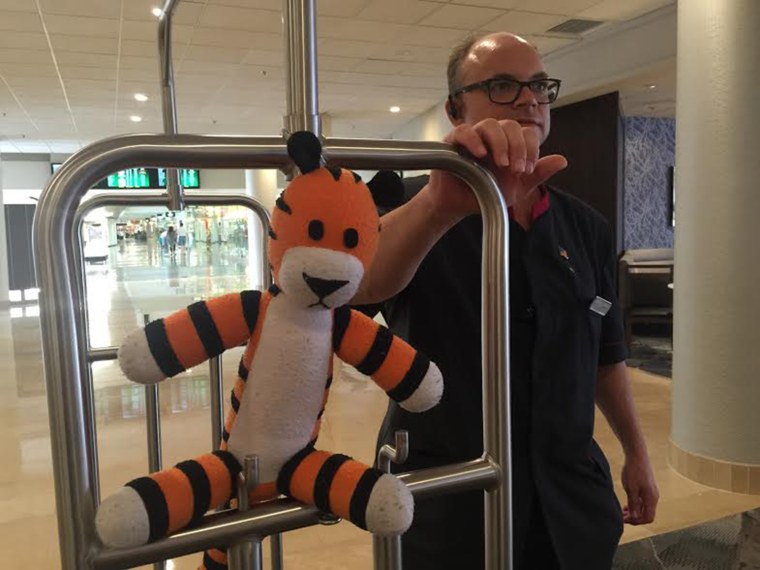 It looked like the staff had had fun with the project, so D'Auito proposed the idea to his coworkers and they were all on board.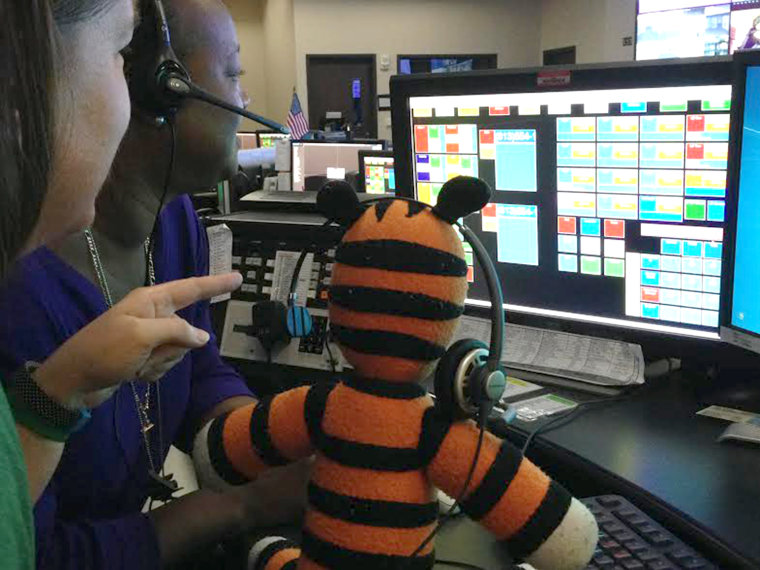 And so, Hobbes went everywhere. He checked in with an airport ticketing agent, monitored air traffic control, worked out at the employee gym, ate some gelato and took a ride on a luggage cart.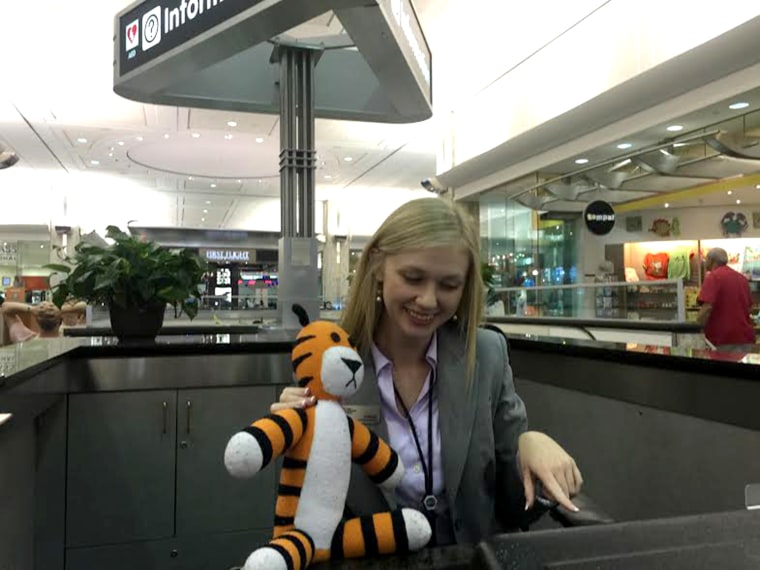 "It felt a little awkward being a grown man walking around with this stuffed animal, but people were so excited to help out," D'Auito said. "They took ownership and got creative in ways I couldn't have."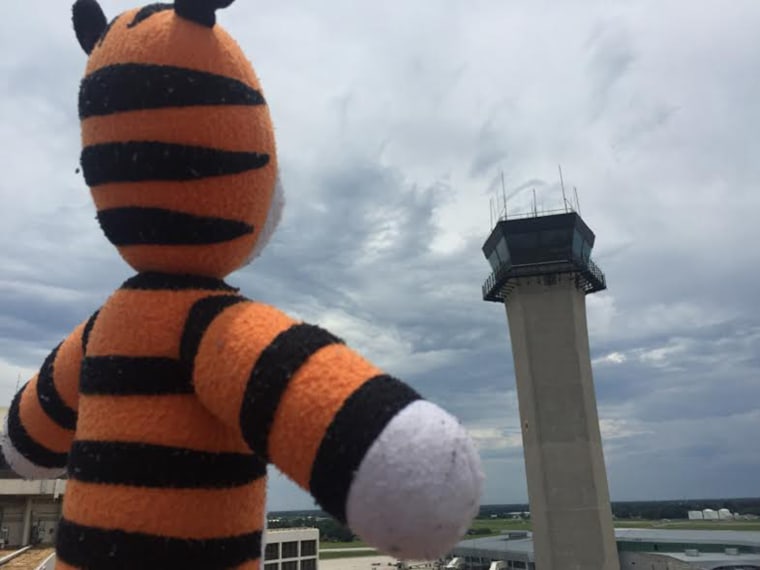 D'Auito was so inspired by the airport staff's creativity that he went home that night and organized the photos into a book and added captions to create a storyline.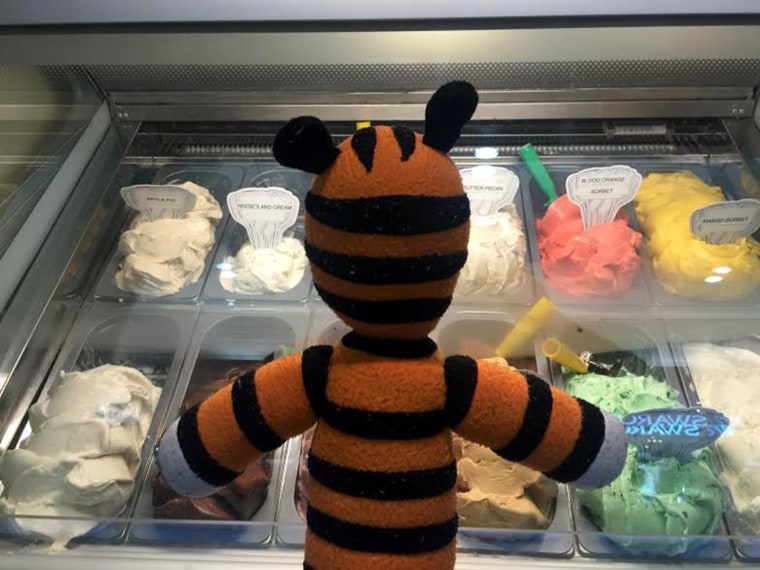 He picked it up the next day from Walgreens and the special scrapbook of the toy's adventure was waiting with Hobbes when the family returned to Tampa on June 11.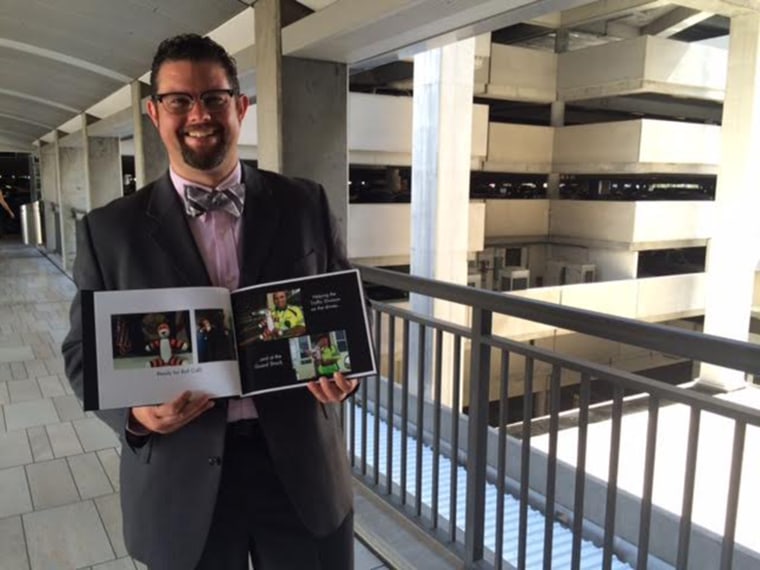 Owen came to the lost and found area eager to reunite with Hobbes, having no idea he was in for such a sweet surprise.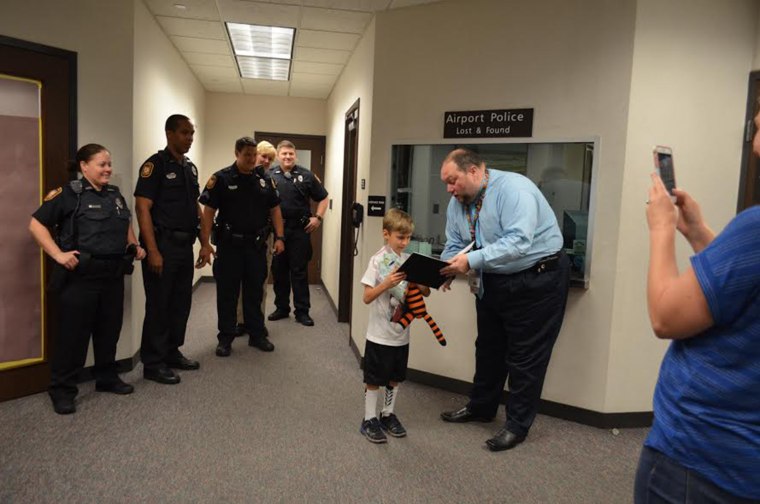 After hugging his pal, Owen scrolled through the book smiling from ear to ear while his mom cried.
"I'm happy I was able to give the boy a gift and didn't know how much fun I'd have doing it!" D'Auito said.