Before they were told that a rare genetic disorder would claim their infant son, Gideon, by his first birthday, Samantha and Kevin Jolicoeur struggled for answers.
They had yet to learn their son had a condition that rendered him blind and deaf, and had yet to realize that all that crying and lack of sleep wasn't colic, but a desperate need for contact.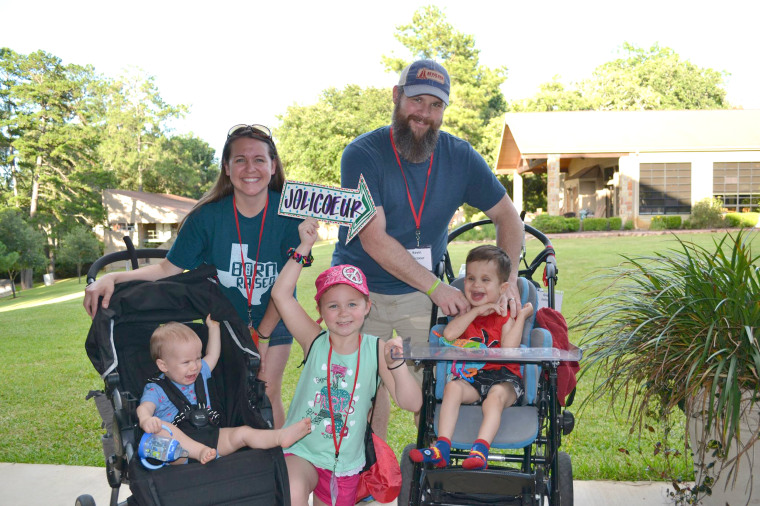 "We knew something was wrong the minute he was born but nobody really knew what. None of the tests came back with any answers and we were sent home," Samantha, 33, told TODAY Parents. "We didn't really have any direction."
Kevin and Samantha tried rocking Gideon, singing lullabies — all the usual calming strategies. Nothing worked.
Then one day, Gideon's dad blew raspberries on the baby's cheek, and he was instantly quiet.
"It was trial and error," said Kevin, 40, a nurse recruiter. "It was the last resort after nothing else worked."
Video of the playful exchange, shot in 2013, recently went viral after being re-posted this week on the Facebook group, Love What Really Matters. But a lot has changed for the Rockwall, Texas, family since the footage was filmed.
After months of uncertainty, a neurologist ran a specific blood test that confirmed his worst fears: Gideon had a rare degenerative condition called Peroxisomal Biogenesis Disorder. His body wasn't producing working peroxisomes, small structures in the cytoplasm of his cells that are essential for many biochemical processes in the body, according to the Child Neurology Foundation.
"At seven months old they sent home with hospice care," said Samantha. "They didn't think he'd live past a year. (The geneticist) said, 'I'm going to give you guys a minute,' and when she stepped out of the room. We had tears in our eyes."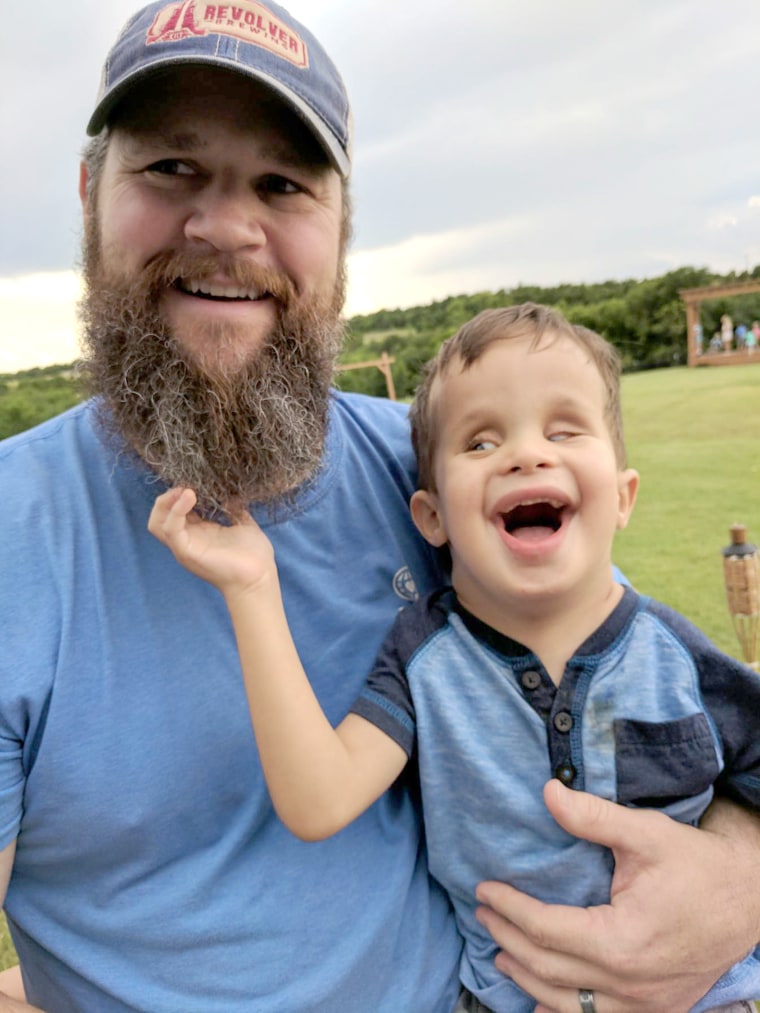 The couple, who have two other children, leaned on the Christian faith to see them through their son's diagnosis: "The first thing that I told Kevin was, 'These kids don't belong to us. We believe they're a gift from God,'' Samantha said. "So knowing that didn't change the fact that it's sad, and that we still cried and grieved the imminent death of our son, but because we shared that same sense and understanding, it made it easier to embrace that news."
They became determined to give Gideon the best life they could for the few months they thought they'd have him.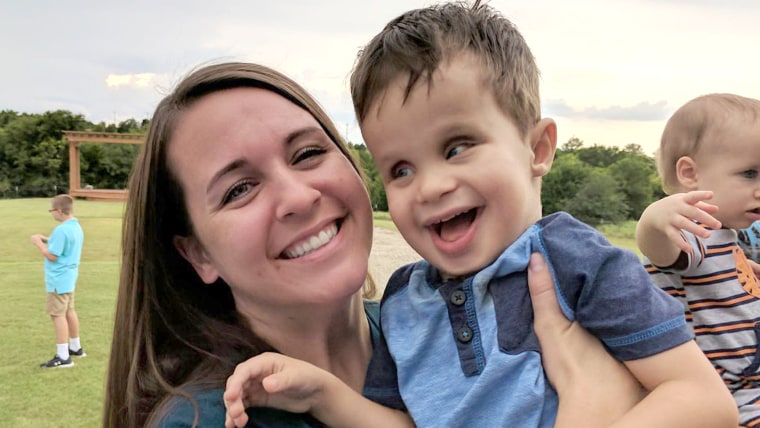 And they still live by that vow now that their son is 4 1/2 years old, still very much alive and still enjoying raspberries from his daddy.
Kevin can't shave off his beard, because the toddler derives such obvious delight from feeling it against his cheek. Back when he blew that first raspberry, Kevin didn't realize it but Gideon was responding to the vibrations against his skin.
Now, Samantha has started a blog, LifeWithaHappyHeart.com, to help spread information about Gideon's disease, to inform other parents that may be in similar circumstances.
"One of the biggest things for me was that we tend to feel sorry for children with disabilities, have pity on them and look at them as a burden," said Samantha. "But I would like the world to know it doesn't have be all doom and gloom. Even with a terminal diagnosis, you can still choose to live with joy."
And they're still learning through trial and error. They were honest with their daughter, Laynie, now 7, early on that she may not have her little brother for long, but she became an expert in Peroxisomal Biogenesis Disorder.
The diagnosis has been revised: Children with Gideon's specific type of peroxisomal could live to anywhere from 2 to 20. Every moment will be cherished.
Because of a compromised immune system and low cognitive skills, Gideon receives homebound services through his school, and they can communicate to him with tactile signing on his skin.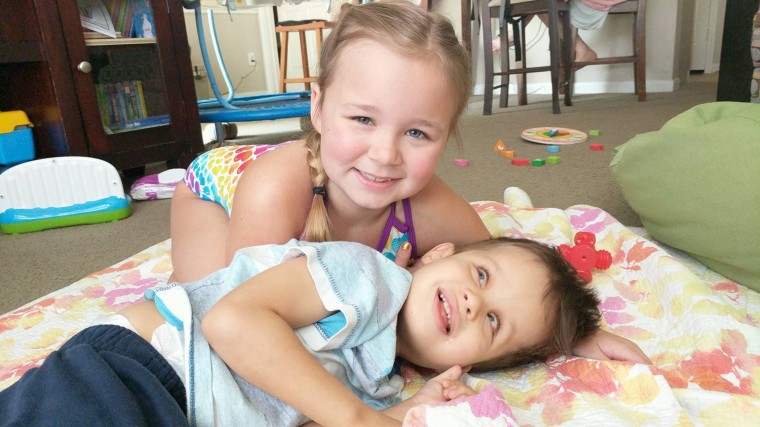 "We do our best to bring the world to him," said Kevin.
Even the youngest child in the Jolicoeur household, 13-month-old Josiah, knows to toddle over and put his head on his older brother's stomach.
"We still have moments when life feels overwhelming and when that day comes we know it's going to be heart-wrenching," said Kevin. "But we try not to focus on the future, because we want to embrace the present and enjoy the time we have with Gideon now."