It's every kid's dream: Your parents load you into the car to run a few errands and instead drive to the airport and announce a surprise trip to Walt Disney World.
But 7-year-old Oliver Theibault-Dean's dreams are a bit more...revolutionary.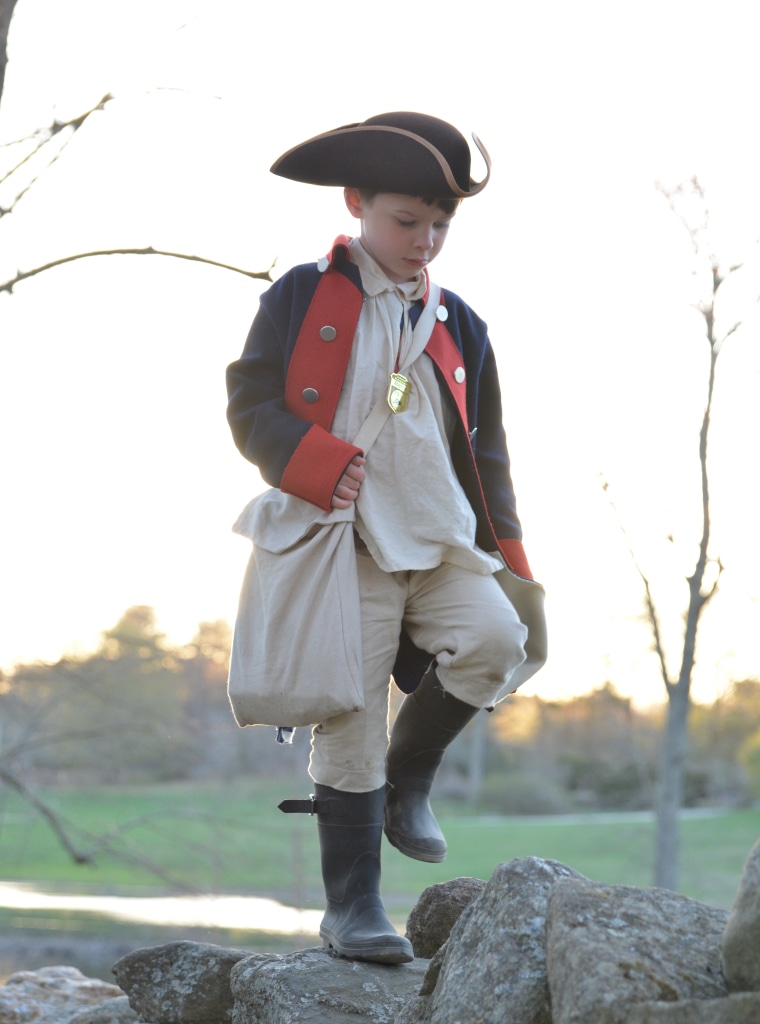 Oliver is obsessed with all things Revolutionary-War-related. So when his parents, Chris Theibault and Jenna Dean surprised him with a trip to Walt Disney World in March, Oliver began to cry, saying he'd hoped to spend the day at the Museum of the American Revolution in Philadelphia, Pennsylvania.
"He is obsessed with that place," Jenna Dean told TODAY Parents. "That day, he'd wanted to go to the museum because they were getting rid of something and he wanted to see what was in its place. He was really excited, so when we got to the airport and told him we were going to Disney, he was so upset about not getting to see what was going on at the museum."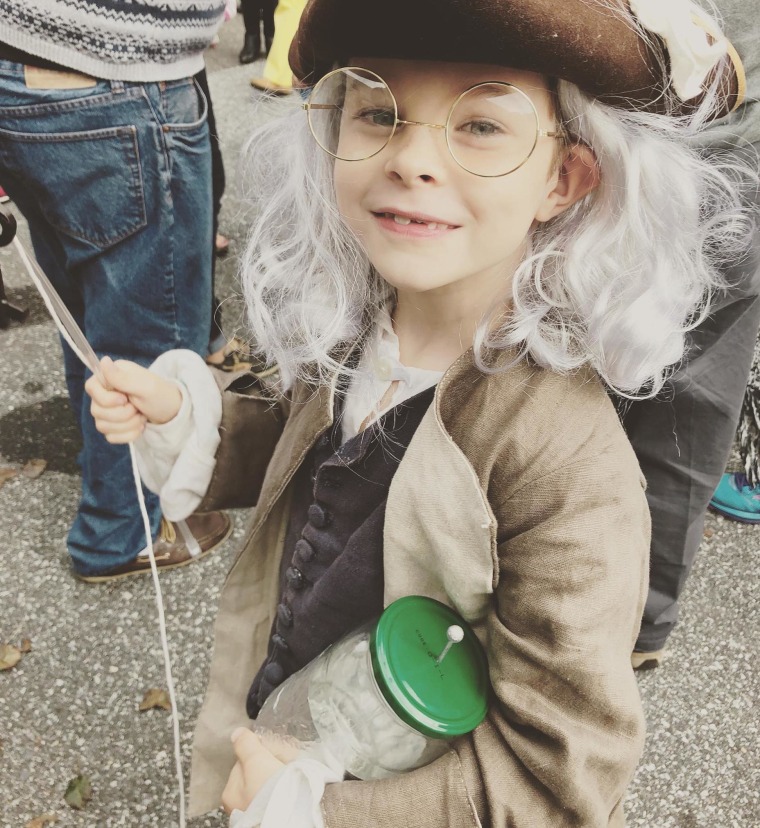 Dean says her son's love of the American Revolution began in preschool, when his class learned about national monuments. Just weeks after Oliver's little sister, Wynnie, now almost 2, was born, the preschooler was begging his parents to take him to see the Liberty Bell in Philadelphia and the monuments of Washington, D.C.
The Theibault-Deans obliged.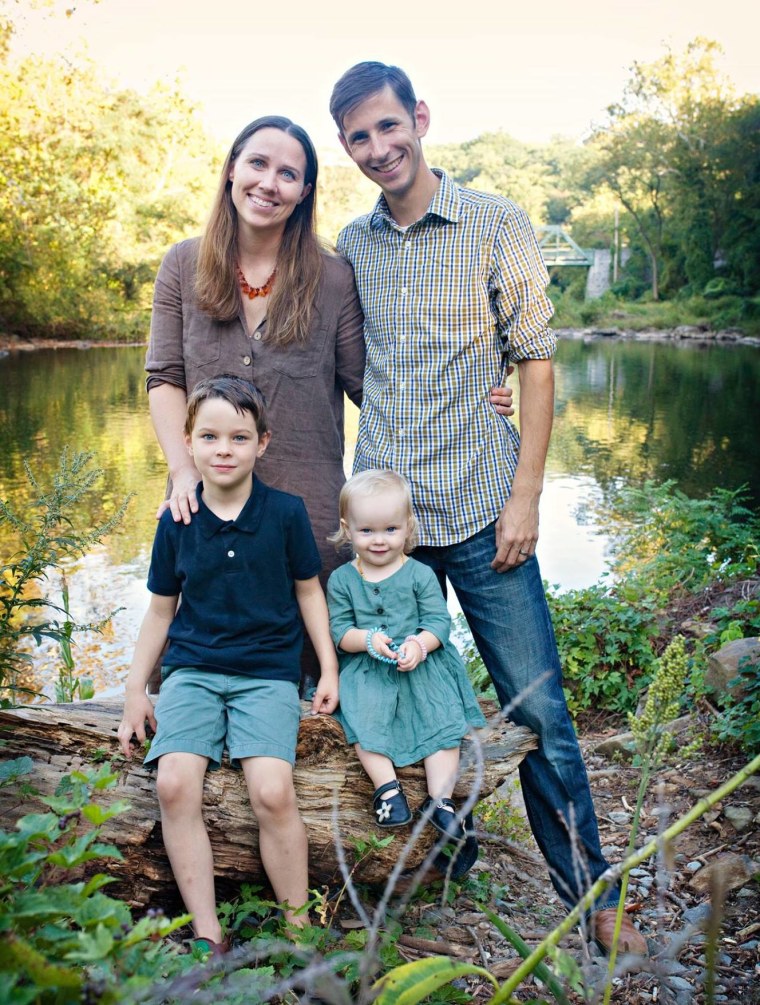 "From there it really just got out of control — he is just so into it," said Dean.
When Philadelphia's Museum of the American Revolution opened in April 2017, Oliver could hardly wait to visit. Today the Theibault-Deans, who live in Wilmington, Delaware, are members of the museum and have visited more than 30 times.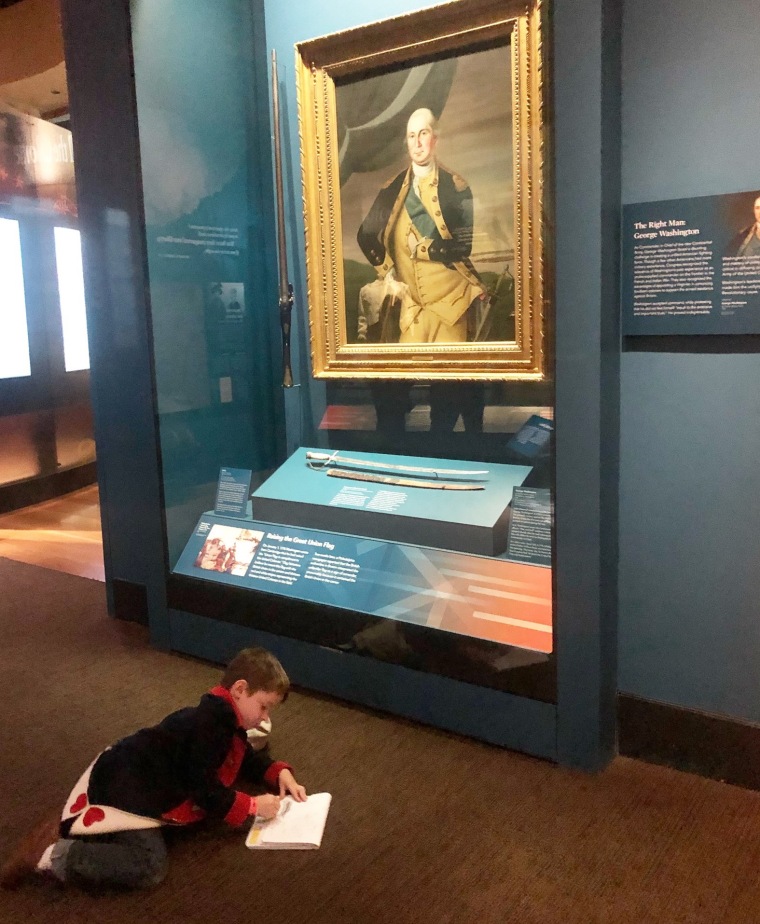 "He brings his notebook with him every single time and dresses up in his colonial clothes," said Dean, who sews period costumes for both Oliver and her daughter. "He has the goal to write down five new things in his notebook each time he goes."
Never miss a parenting story with the TODAY Parenting newsletter! Sign up here.
"Every time we see him, he's working his way through a gallery and he's writing down material," said Tyler Putman, the museum's manager of gallery education. "Last time I saw him he said, 'I was really excited because I learned six things today and my goal was five.' So we talked about the six things he learned and why they were new to him, which was neat."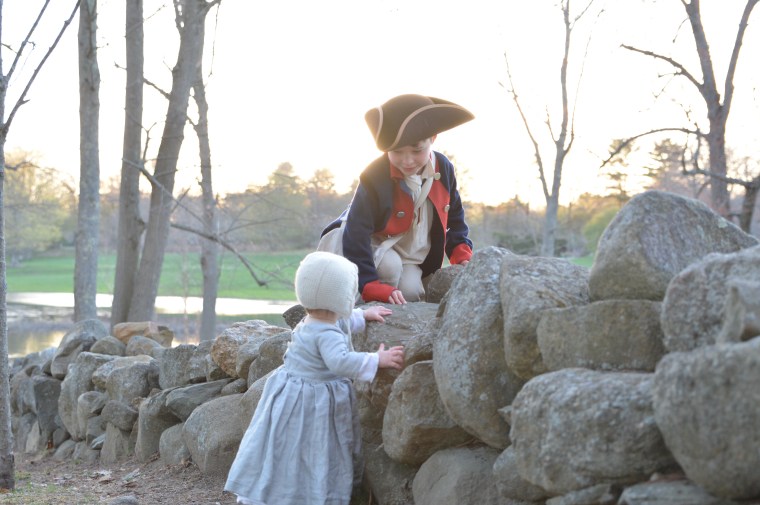 Putman says that he and his colleagues often gauge the success of a program on whether or not Oliver attends.
"We see hundreds of kids in school groups or otherwise on any given day, but I think what brought Oliver to our attention was that he was coming regularly and was leading his family in," said Putman. "You can see the immediate magnetism that this subject has for him...Oliver is very polite and very congenial but often he is here for his own amazing experience."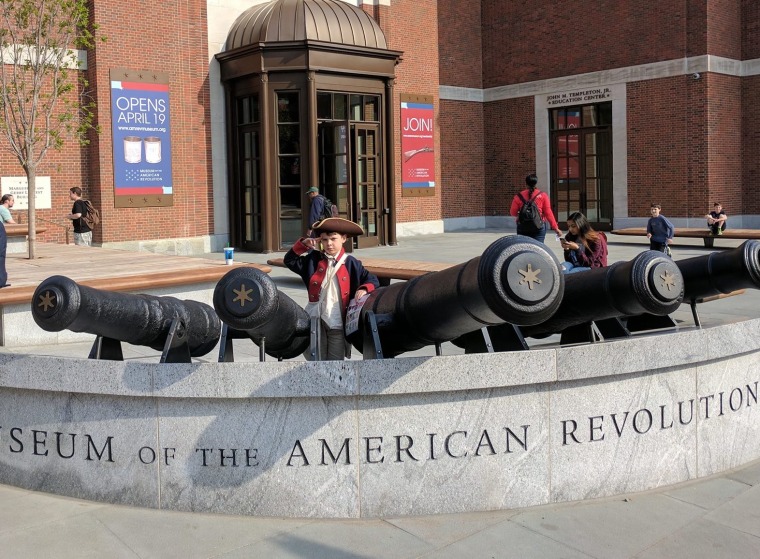 Oliver's love of the Revolutionary War expands beyond the walls of his favorite museum. The first-grader's bedroom is decorated with framed images of Revolutionary battlefield maps, Benjamin Franklin quotes and the Declaration of Independence. And, the Theibault-Deans have taken up Revolutionary War reenactments as an occasional weekend hobby.
"It's not us," said Dean. "We show up to these things and people think that it's us but then I'm like, 'I don't care about this.'"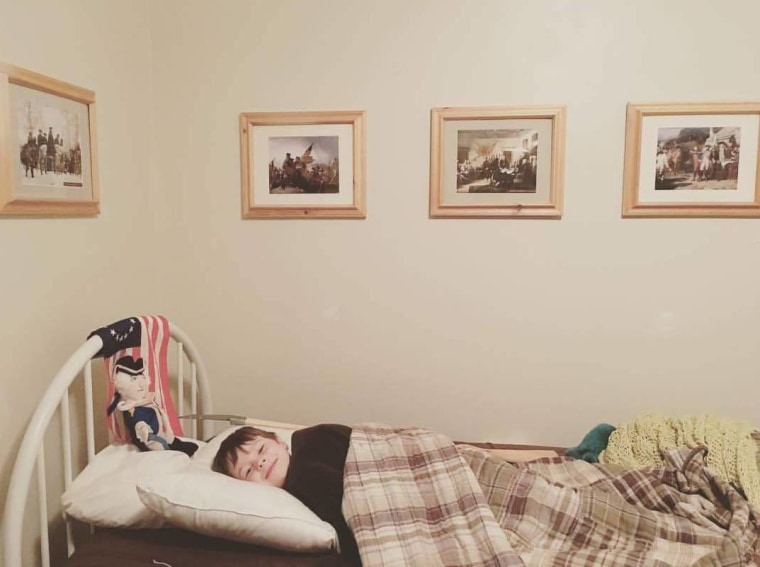 Dean says it's a mother's love that has driven her to take up interest in Oliver's unique hobby.
"To me, as his mom, it's my job to support whatever he is into," she said. "If he was into playing soccer, I'd be at the soccer field every morning."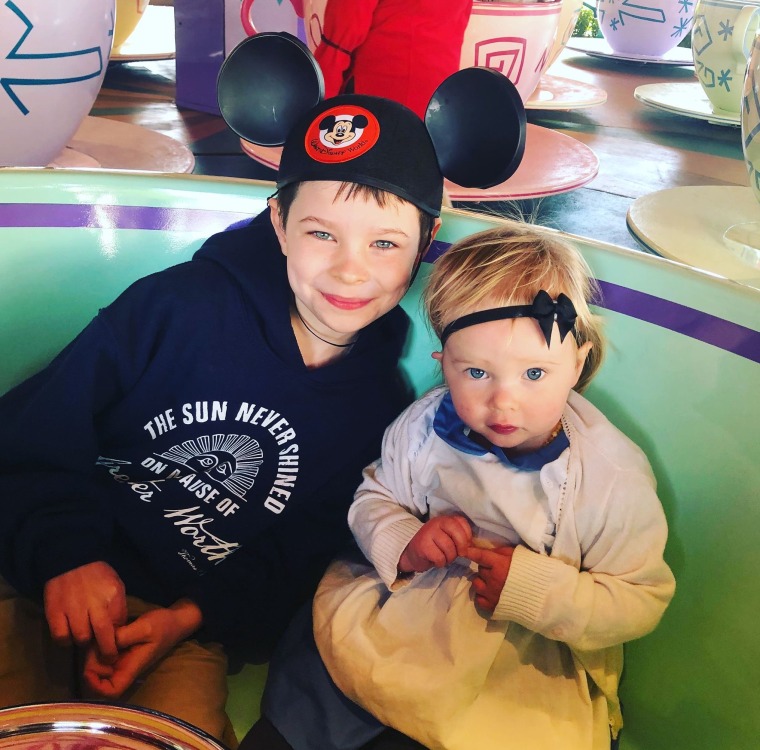 So once his tears subsided, did Oliver enjoy his family trip to Walt Disney World?
"He did," said Dean. "He especially loved Liberty Square and the Hall of Presidents."