It's a boy for Bobbie Thomas!
She has been open about her struggle to get pregnant and her multiple rounds of IVF, and now the TODAY Style editor is 20 weeks pregnant.
Thomas shared the latest milestone in her pregnancy journey on Wednesday with a special gender reveal live on the show with Kathie Lee and Hoda. Like many expectant parents, she's finding the baby's gender reveal is the perfect moment to get creative and party with friends and family. Her big moment featured a trunk that she opened up to reveal a tiny blue suit and blue balloons hidden inside.
Thomas and her husband are thrilled, she said, as tears and hugs followed the announcement.
Her fans weighed in before the announcement, with 58 percent guessing in a TODAY.com poll that she would give birth to a girl. "Carrying low and not basketball-ish... I say girl," one commenter said, summing up the consensus. So much for guessing based on the bump!
Wednesday's big announcement included ideas for gender reveal parties, which are relatively new and more casual than a baby shower, said Amy E. Goodman, lifestyle editor at Zulily.
"The rule generally is no gifts. So we're all about stress-free entertaining," Goodman said.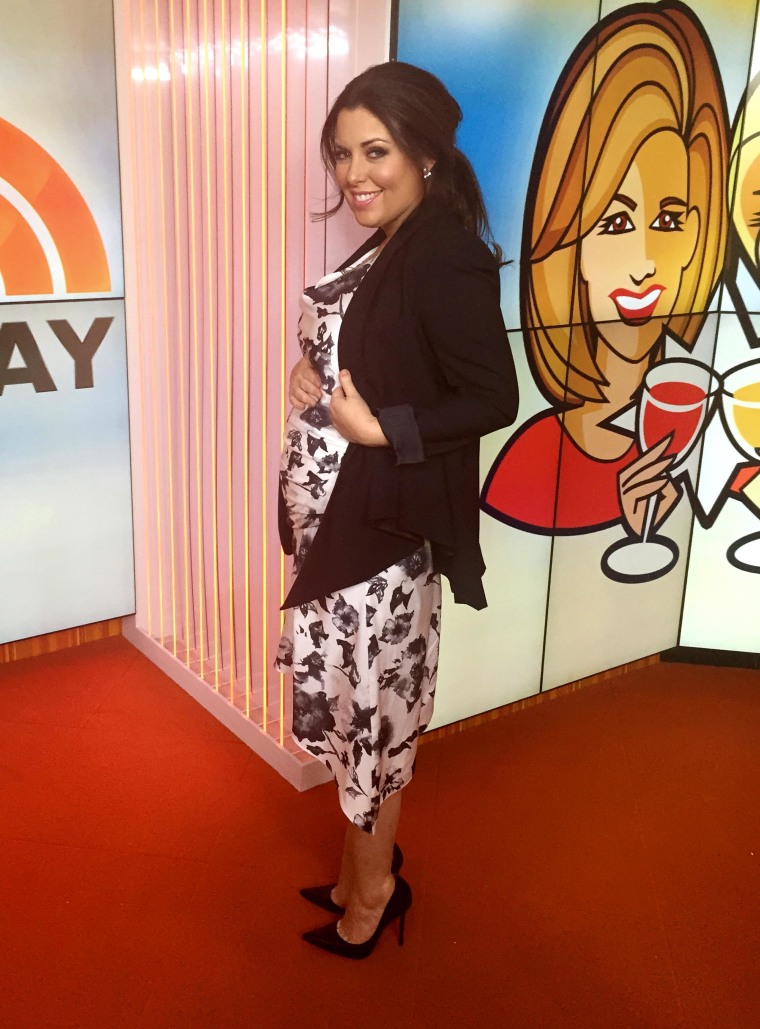 Thomas revealed her struggle with infertility and her decision to turn to IVF — a process in which doctors remove a woman's eggs, fertilize them with sperm in a lab and place the resulting embryos in her womb — last summer.
In late November, following four rounds of in vitro fertilization and months of dealing with hormone shots, doctor's appointments and changes to her body brought on by a regimen of medications, she underwent an embryo transfer that she yearned would finally result in a viable pregnancy.
In December, a beaming Thomas and her husband announced she was pregnant.
"It's so hard to still believe," Thomas said at the time. "I'm nervous because anything could happen."
In January, she revealed what it was like to go through "morning-noon-and-night sickness" and finally hear the baby's heartbeat.
"It became very clear at this moment that life really is a miracle," Thomas wrote. "I feel relieved, excited… and a little guilty. Guilty for crying when I'm sick all day, for the weight gain, for complaining when I'm mentally and physically exhausted."
To find out more about Thomas' personal journey, visit Bobbie.com or interact with her on Facebook.