One boy in Utah hatched a hilarious plan to get more video game time at home.
When Lori Anderson of Eagle Mountain, Utah, read a note from her son's "school" one day, she nearly burst out laughing. While it was a very serious-sounding letter, it appeared as though her 7-year-old son, Nathan, had forged it on a 5-by-7-inch piece of loose-leaf paper.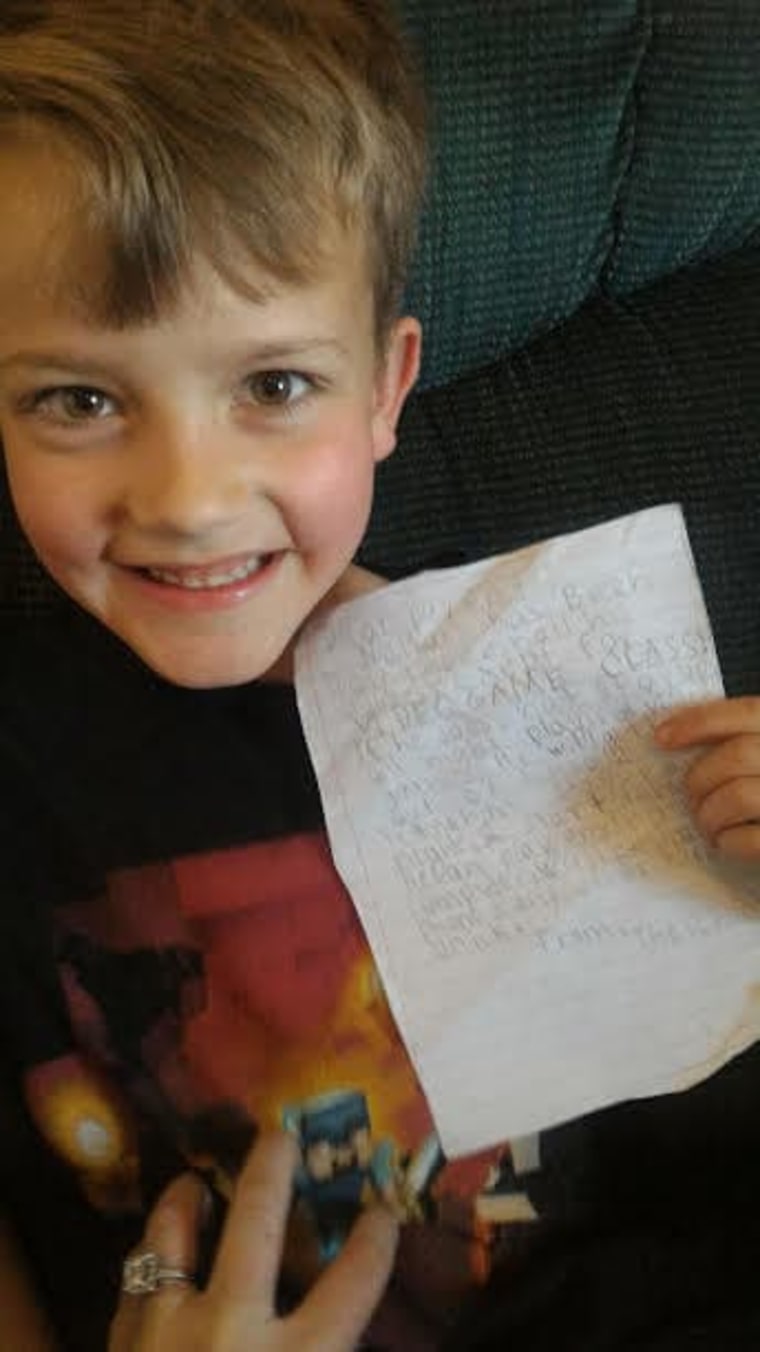 Maybe it was the handwriting that gave it away, or perhaps the fact that it said he was "doing good" in all his classes except for — wait for it — video game class. The ultimate warning? "If he does not stay up all night and practice video games, he will get kicked out of school!!!" the letter read.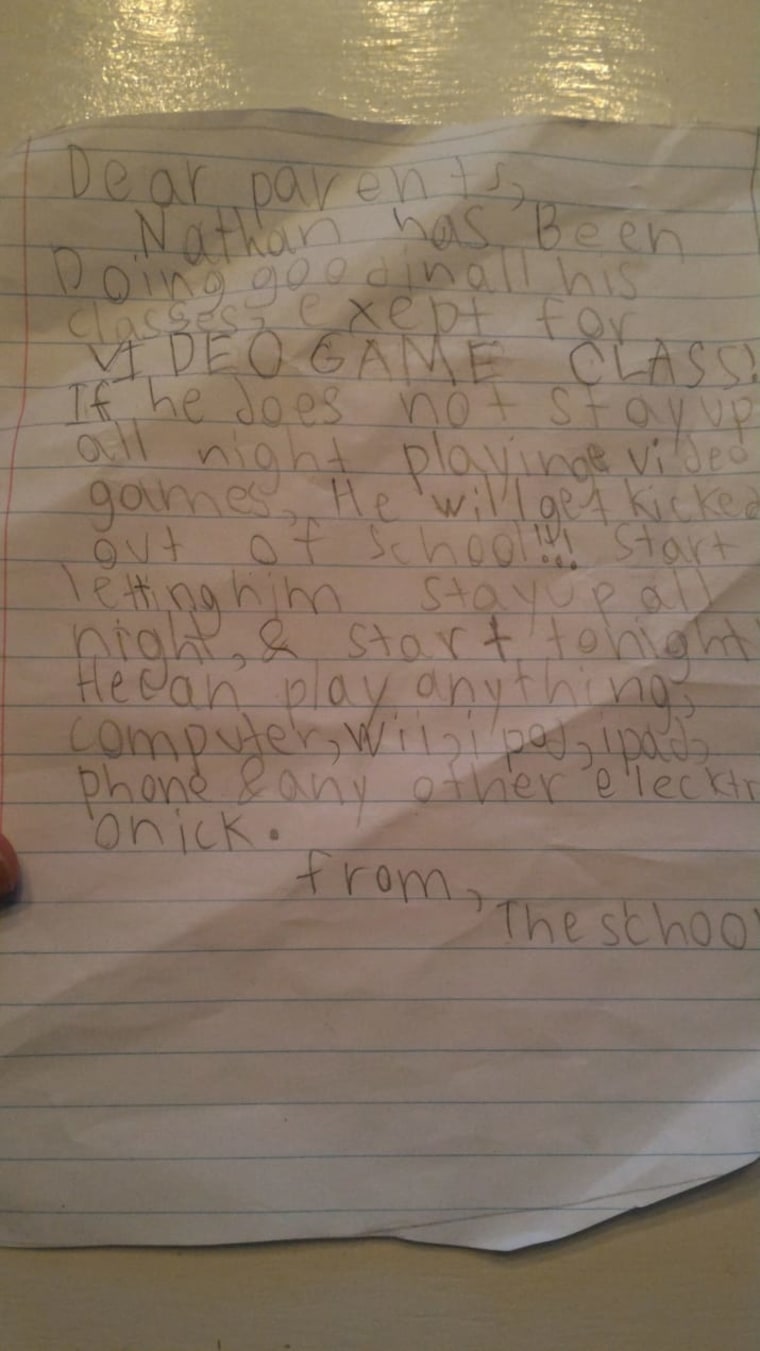 The note, which was originally reported on Buzzfeed, was inspired by a T-shirt one his classmates was wearing. "It had a similar note on it, and he thought it was funny," Anderson told TODAY Parents. "He copied the shirt and added his own parts as well."
RELATED: Bruce Springsteen writes tardy note for 4th grader
He did show his teacher the note and told her he might show it to his parents. Of course, Anderson said he never truly tried to pass it off as genuine.
"He left it on the table for an adult to find, and then when I found it, I asked him, 'What's this all about?' and he tried to gauge whether I believed it, but couldn't hide his 'I'm being funny' smirk."
Anderson said her son loves playing Minecraft, Mario Galaxy and Mario Kart 64 on the Windows 10 computer in the family study.
RELATED: 2nd grader writes fake note to trick school into letter her go home early
And the best part about this whole story? The note worked. Although Nathan didn't get to pull an all-nighter, he was allowed to spend an extra 30 minutes that night playing video games.
"It was Friday night, and I thought the note was funny and clever enough to give him a little extra time," Anderson said.