Whether it's plastering on the makeup or attempting to grow out facial hair, kids are always trying to see what they can do to look older.
One little boy was guilty of this when he asked his uncle, Sean Wrightson, from Bradford, West Yorkshire, to cut his hair to look like his balding neighbor.
The young boy gave his uncle very specific instructions. He wanted to be bald on top with patches of hair left on the sides, just like his role model (who apparently has a hairstyle similar to Mr. Burns from "The Simpsons").
After going through with the unique 'do, Wrightson posted the finished product on Facebook, where it's been shared nearly 9,000 times and has racked up 27,000 likes.
RELATED: 'I was just practicing': 3-year-old gives herself epic mullet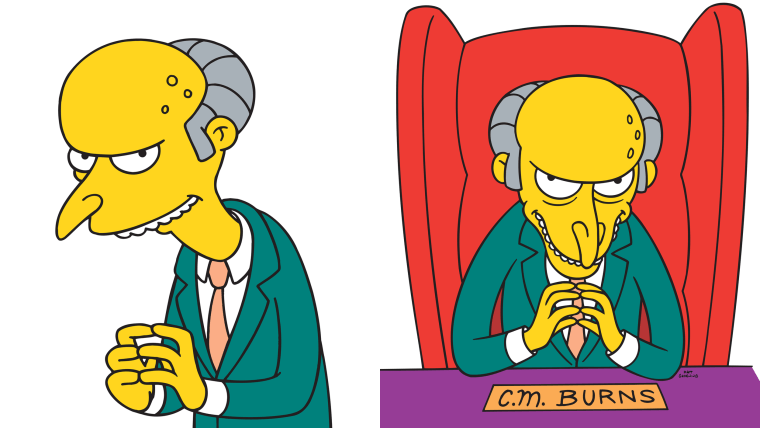 "Cut my nephew's hair and he told me he wanted it like my next door neighbour's, who is bald on top and got a little bit of hair on sides," Wrightson wrote. "So being the great uncle I am, I give (sic) the kid what he wanted haha." TODAY reached out to family members for additional comment, but didn't hear back.
When his girlfriend, Nicole Armstrong, caught wind of what was going on, she was the first to comment, "Babe, you have not left him like that, have you?"
RELATED: Extreme haircut gets blunt reaction from the Internet
If Wrightson's nephew had his way, he'd likely keep it forever, but his mom, Joanne Louise Wrightson, wasn't so happy about her son's new look. She chimed in on Facebook reassuring Armstrong that it's been fixed and shared a photo of what her son insisted on keeping, which was one patch in the back.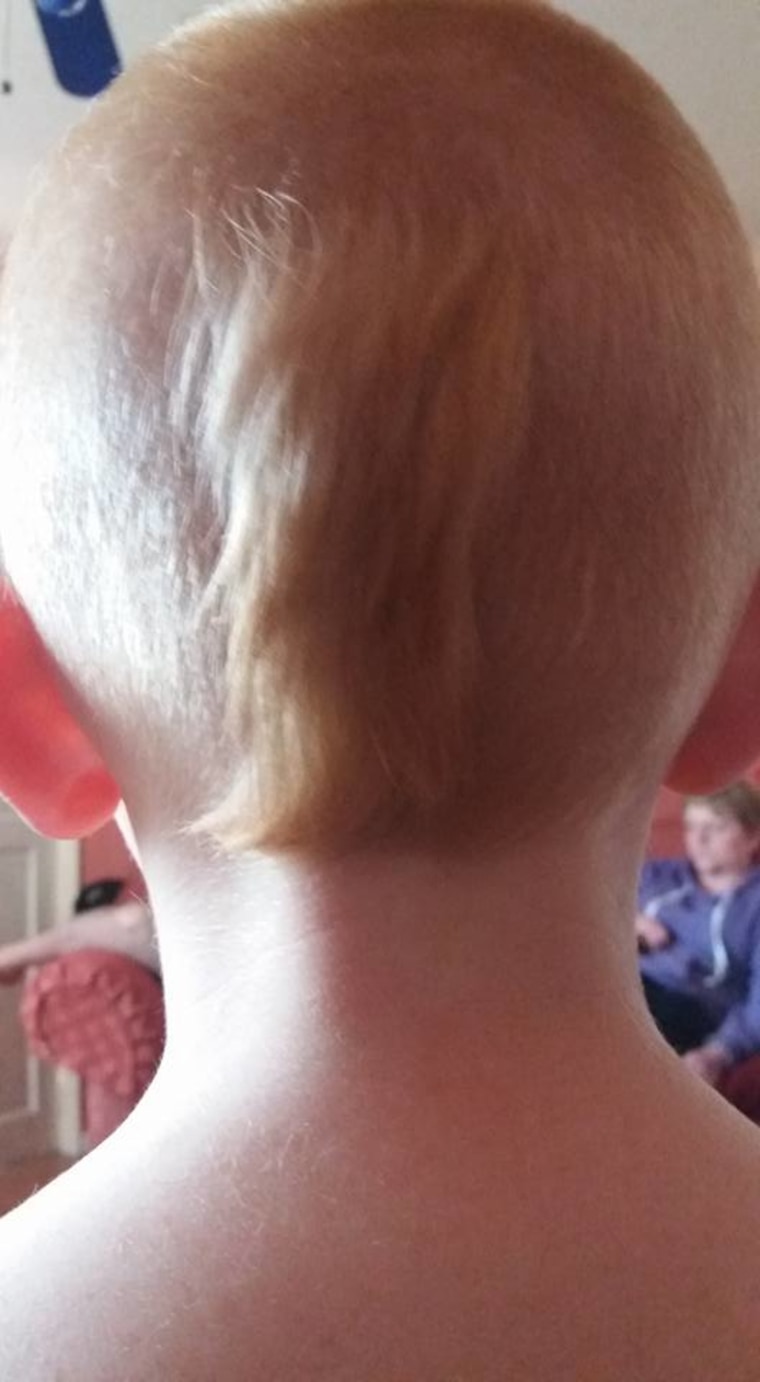 RELATED: How Barbershop Books is getting young boys excited about reading
"The kid is crazy lol," Joanne Wrightson wrote.

When someone commented that they'd kill their brother if he did that, she responded, "This is my child and he didn't leave him like that. He was very proud of his new cut. We all died laughing."