We knew Ashton Kutcher and Mila Kunis were expecting another bundle of joy, but we didn't know any other details about baby No. 2 — until now.
The proud pop visited TODAY Thursday and slyly dropped a big hint about the soon-to-arrive little one.
Kutcher explained that their 2-year-old daughter, Wyatt, is really starting to wrap her head around the idea of a sibling.
"She points to Mila and she's like, 'Baby brother!' when she points to the belly," he said.
Does that mean it's a boy? It certainly sounds like little Wyatt thinks so, and we're inclined to trust her. After all, Kutcher added that when she points to dad's tummy, she says, "Beer!"
RELATED: Ashton Kutcher plans to 'protect' daughter Wyatt from show business
As for what dad thinks about it all, he finds the whole process of expecting a new baby "intensely scary."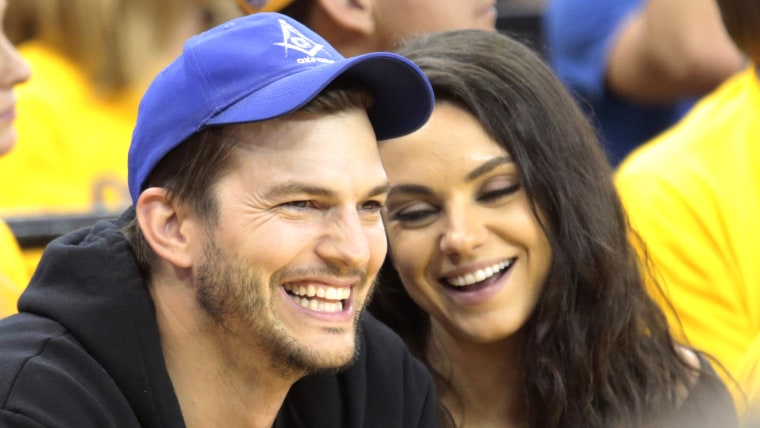 "The first one, I basically became a doula for the pregnancy," "The Ranch" star said. "I read everything you could possibly read, and this one, I'm like, 'Yeah, it's coming.' And you have a recognition that they're pretty durable. You're not going to break them. ... (Still), I'm a little terrified to be honest."
RELATED: Mila Kunis shares the moment she fell in love with Ashton Kutcher
But he's more excited than anything else.
"I think it will all work out," he added.
We're sure it will!
Follow Ree Hines on Twitter.