A 10-year-old who has apraxia of speech got the birthday party he had been wanting for months when more than 350 people showed up for a massive water-balloon fight.
Camden Eubank, who is homeschooled, has trouble making friends because of his speech disorder. His mother, Traci Eubank, posted her frustrations to Facebook and made Camden's 10th birthday party an open-invite to anyone interested in attending. She knew that would be the only way they might have enough people to throw the 2,000 balloons he had requested.
In this video, Eubank thanks everyone for coming on July 6. "Best birthday ever! Thank you," he says.
Though they worried that the weather would be a problem, the pouring rain from earlier in the morning cleared up right before the party was scheduled to start.
"Camden loved the party and being able to play with all of his new friends," Traci told TODAY.com. "He didn't slow the entire time — he played with every kid there."
MORE: 'We all started crying': Boy with autism gets best birthday surprise
He's received a ton of gifts from around the world — over 300, his mother says. Of all the gifts he's received, Camden's favorite is a dollar bill folded into a ring he can wear.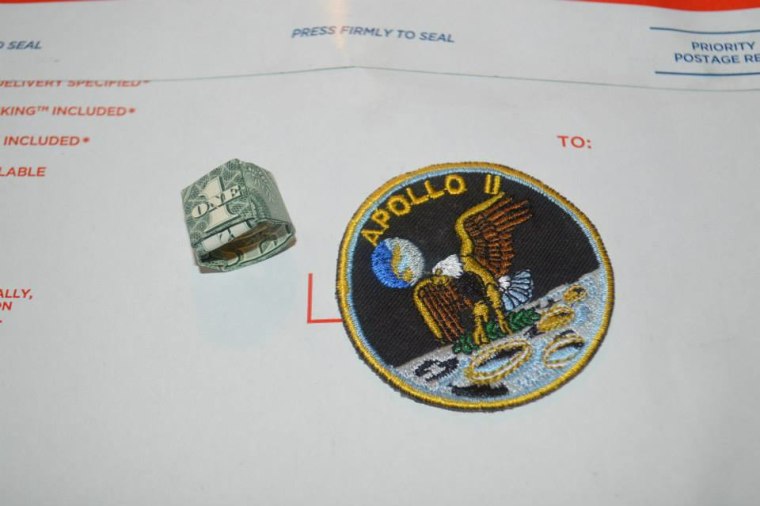 But beyond the gifts, Camden was thrilled to be among new friends, and even more water balloons than expected. They had almost triple the amount he had originally asked for.
A few special guests from the Troutville Fire Department helped Traci kick off the festivities.
"We had over 6,000 balloons. After the firemen sprayed the kids with the fire hose, I went out and threw a balloon at a random person and the balloon fight started from there," Traci said.
Firefighters used a large water nozzle on top of the fire engine to spray the children and adults with water. Captain Dylan Johnson was instrumental in getting the party started, using the hose to wet everyone before they ran across the field to find thousands of balloons already prepared for the fight.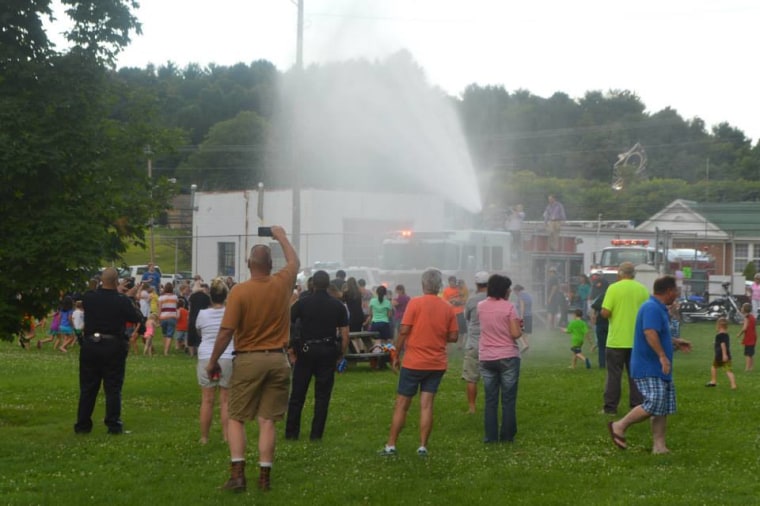 In an email to TODAY.com, the Troutville Fire Department said, "Camden really seemed to enjoy his party, as did all of the children and adults present. This was a humbling event to see the support from so many people to help make Camden's birthday party fun and eventful. It will certainly be an event to remember for all attendees, especially for the family. The Troutville Fire Department was honored to be a part of this young man's big day and wish him the very best."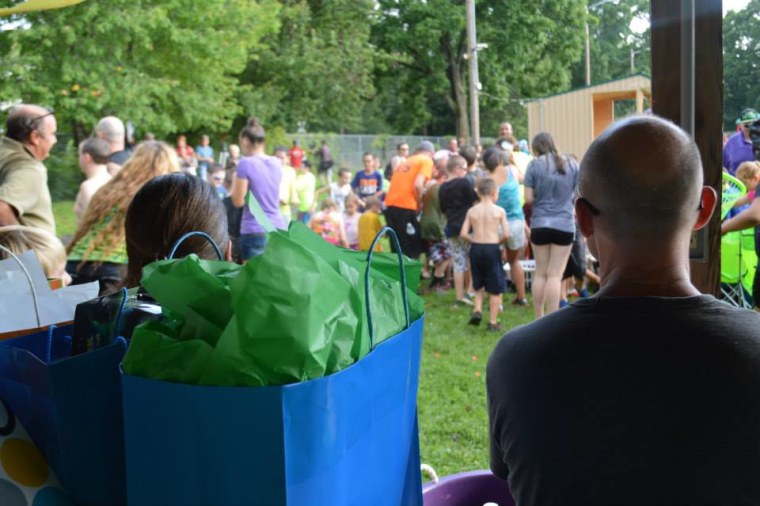 Lisa Geng, president of the nonprofit Cherab Foundation, was excited to see the amount of people in support of Camden and the awareness they've raised for apraxia of speech. Her organization works to help kids with speech and language delays improve the way they communicate with others.
The Cherab Foundation helped spread the word about Camden's upcoming birthday party when Traci had originally worried that not enough people would be in attendance.
"I do hope Camden's story not only shows the need to embrace those that are unique from others, share the beauty of human nature, but also that it may enlighten those parents of late-talking children about another condition— to confirm or rule out outside of autism or a hearing impairment when a child's speech is not developing as it should," Geng told TODAY.com.
As if the day couldn't get any better, it ended with a beautiful rainbow overhead!