/ Source: TODAY Contributor
Camden Hand gets excited to drop coins and stuff bills into his piggy bank, but the 4-year-old has never thought about spending all that loose change and birthday money. That was until last week, when he learned that a teacher at his preschool needed help paying for cancer treatment.
"He said one of my teachers at school needs money to go to the doctor," recalled his mom, Christie Hand.
When she told him the family could make a donation for teacher Betty Payne, he instead got his pink piggy, asked his father to pry open the bottom and surprised them by deciding without hesitation to donate everything he had to a woman who has never been his teacher.
"He started dumping it out onto the table and he looked up at me and said, 'How much does Ms. Betty need?'" Hand said. "And I said she needs an awful lot, and he said, 'I have a lot here. She can have it.'"
"He knew someone was in need and he thought he could help and that was that," she added.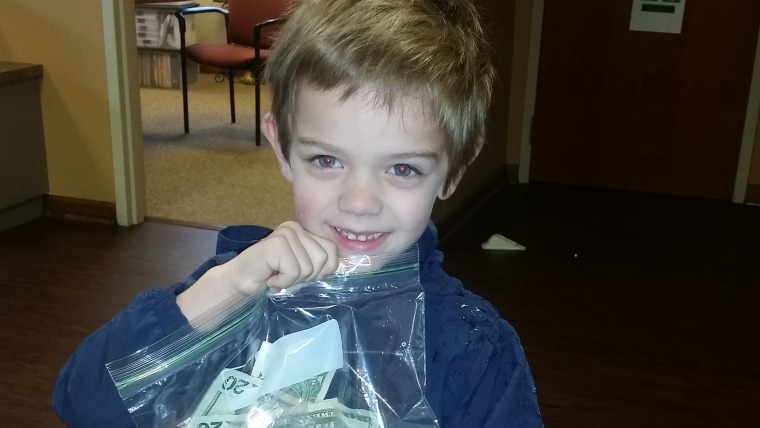 Camden, a shy boy who turns 5 in April, put the money into a plastic bag and brought all $105.15 into Good Samaritan Academy in Tallahassee, Florida, to help Payne, who learned last month she has stage 3 lung cancer and was struggling to afford her four-figure health insurance deductible.
"It was just sort of an act of wholehearted generosity," Hand said. "We were very proud and impressed he was so willing to help somebody."
Tears fell all when Camden and his mom brought the money to the school's assistant director Gwen Wharton on Thursday. "It took my breath away," said Wharton, who snapped a photo of Camden with his donation.
The photo was sent on to Payne, who received it as she was receiving chemotherapy treatment.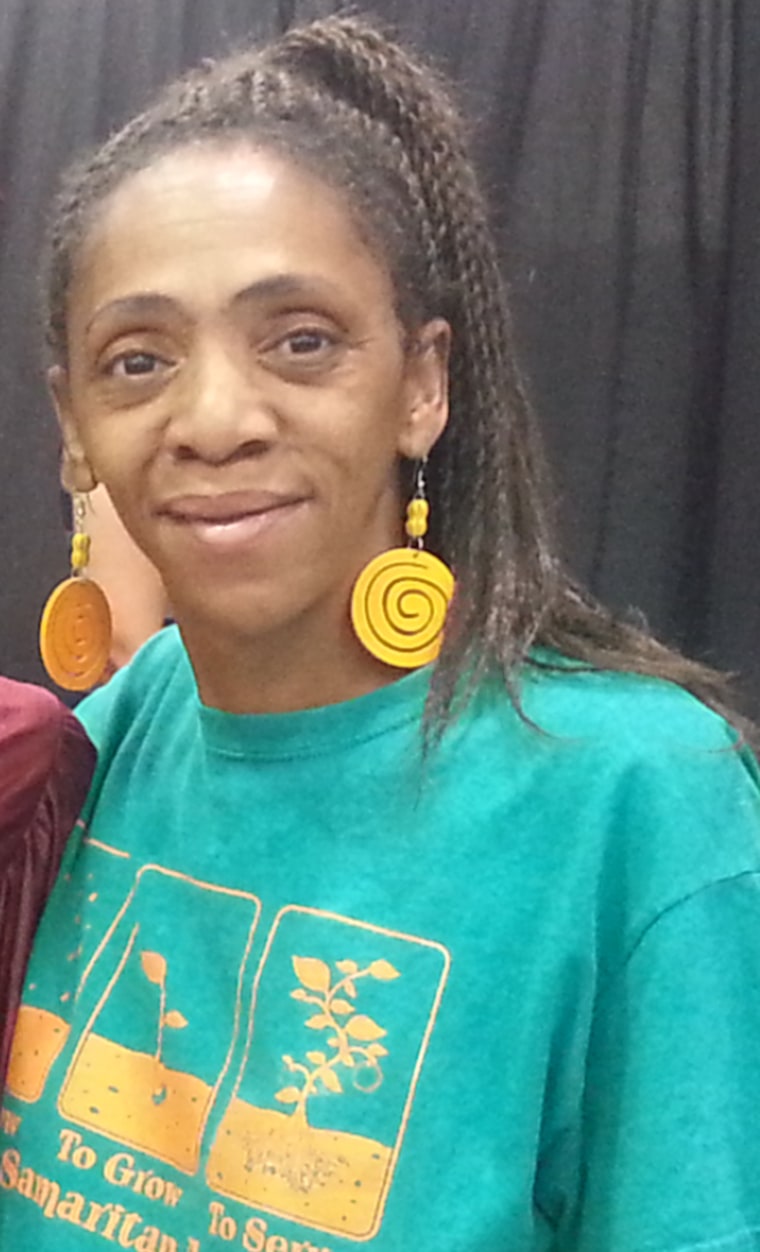 "I couldn't help but to cry," said Payne, 49. "That this kid, he gave up everything he had for me. That showed me he had a lot of love and goodness in his heart. You don't find too many kids who want to give up their money."
Camden learned of Payne's illness last week, when teachers at the faith-based school explained to students that she was ill and needed help paying for treatment. The school also sent a letter to parents appealing for donations.
Payne and her husband, who have two teenagers, both work low-income jobs. Payne, who cares for infants at the school where she's worked for four years, said she was unaware that she had a $1,250 deductible and didn't have the money she needed to begin treatment.
"When they told me about the deductible, the only thing I could do was cry because I knew I needed the treatment and I knew I didn't have the money," she said.
Though scared and worried about her health and finances, she said Camden's donation filled her with hope.
"For some reason, I felt like everything was going to be OK," Payne said. "I felt like it all was going to be good, just from him doing that."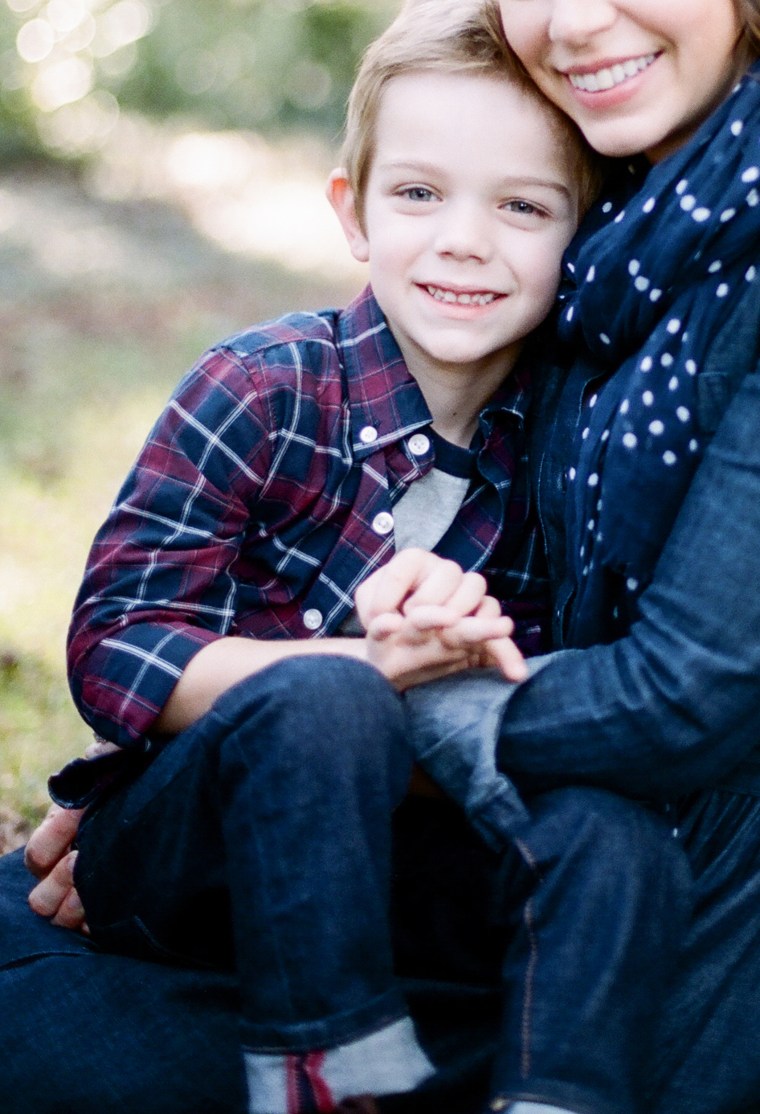 "If this little kid can help me, I knew somebody else would help," she added.
More help is on the way. The close-knit school has collected nearly $2,400 from its 100 families to help Payne with the deductible and other expenses, Wharton said. There is also an online fundraiser.
"There's a lot of love going around," said Dawn Williams, the school's director. "Ms. Betty is wonderful. We love her and will do everything we can to help her get through this. We want her back."
TODAY.com contributor Lisa A. Flam is a news and lifestyles reporter in New York. Follow her on Twitter: @lisaflam