Mom, Dad: I did everything you asked of me. I wore the blue blazer and boat shoes. I was nice to Daddy's boss, whoever he is. I'm hoarding nine crayons in my khaki pockets, and I haven't put a single scribble on the wall. You said this would be quick, and I foolishly believed you. Now I'm hungry. I'm bored. I'm DONE.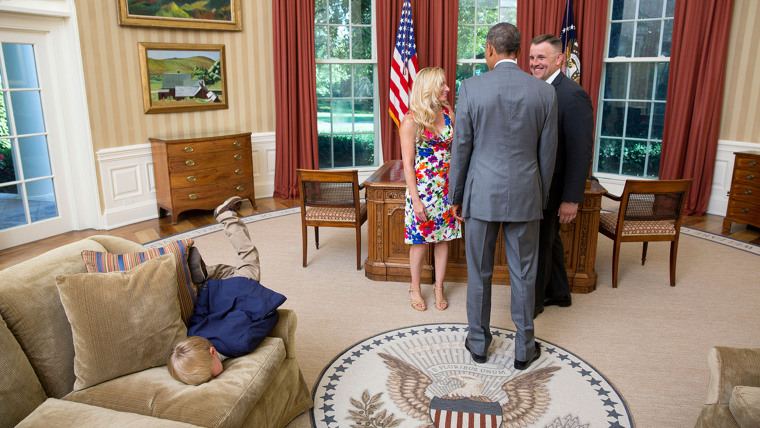 We can only imagine that's what one young visitor to the Oval Office was thinking when he faceplanted on a couch in apparent frustration as his parents chatted with President Barack Obama in a conversation that lasted foreverrrr.
The priceless photo of the moment was snapped by White House photographer Lawrence Jackson back in June but started going viral this week. While the caption doesn't identify the child or his parents, it notes that the man is a former Secret Service agent, and the woman is his wife. 
The White House has welcomed a number of pint-size visitors in recent months who have flouted Presidential etiquette in favor of cute attention-getting tactics:
1. Commanding the room with stylish accessories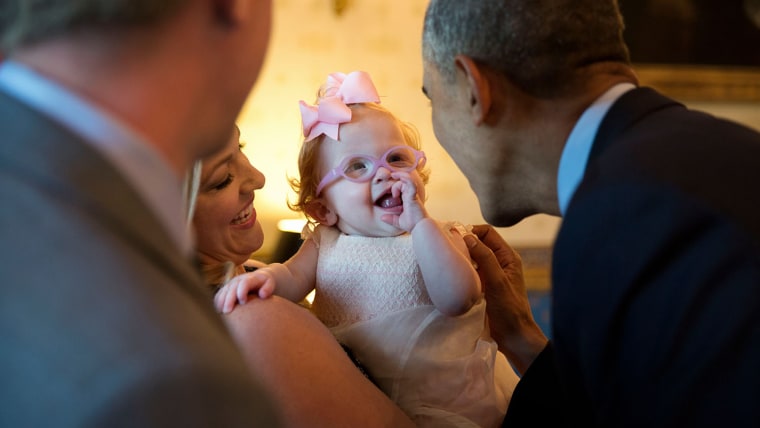 2. Promising a sweet cookie hookup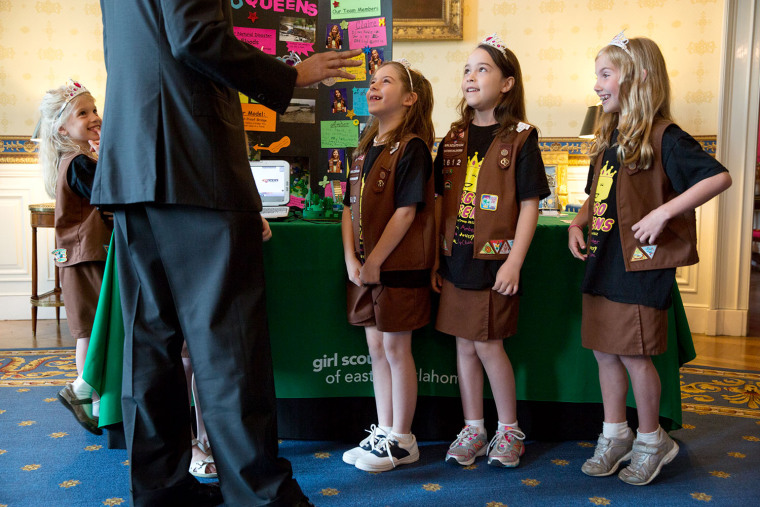 3. Focusing on the real core issues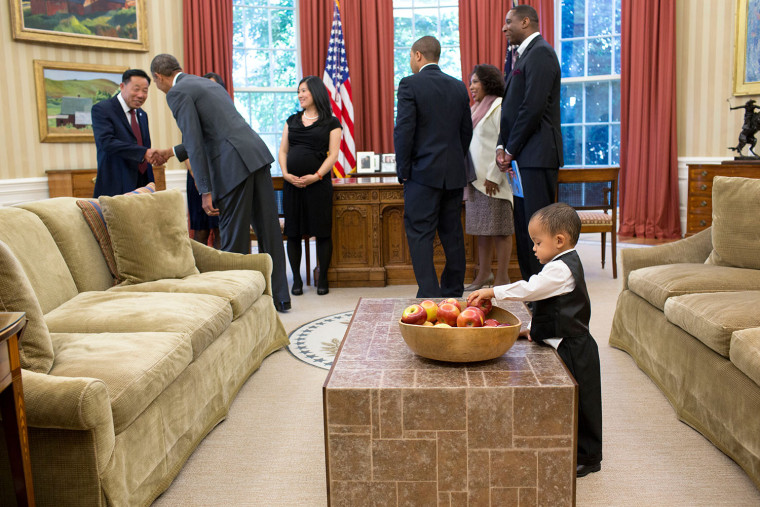 4. Playing follow— er, lead the leader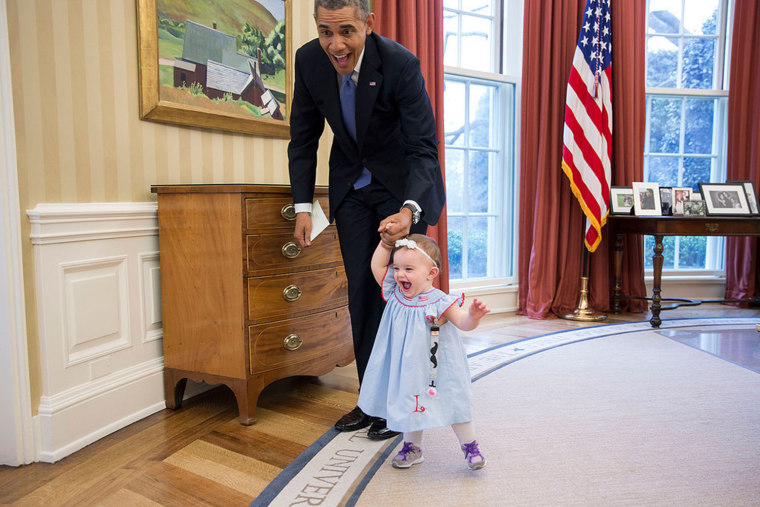 5. Bringing surround sound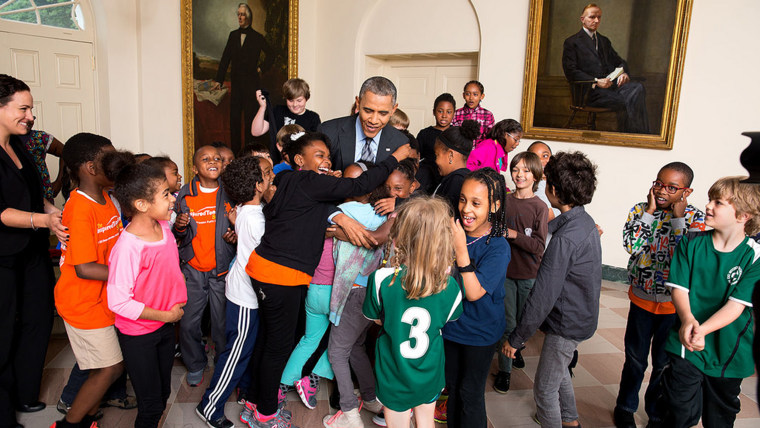 Additional research by Scott Stump