/ Source: Good Housekeeping
Buying and giving gifts makes both the giver and the recipient feel special. But some gifts go that extra mile and give back to the community, often through monetary or product donations.
The TODAY anchors have each selected an item that makes for a snazzy gift on its own, but helps someone in need. It's the time of the year to give, and to give back.
Get organized and help moms
Savannah Guthrie's choice is a French-accented tote bag ($65) made by Clare V., which offers a twist on the French national motto of "liberty, equality, fraternity," trading in "fraternity" for "maternity."
One hundred percent of their net proceeds go to Every Mother Counts, a nonprofit organization founded by Christy Turlington Burns that fights to help every mother experience a safe pregnancy. Every Mother Counts works to educate the public about maternal health, and invests in community-led programs that improve access to essential maternity care.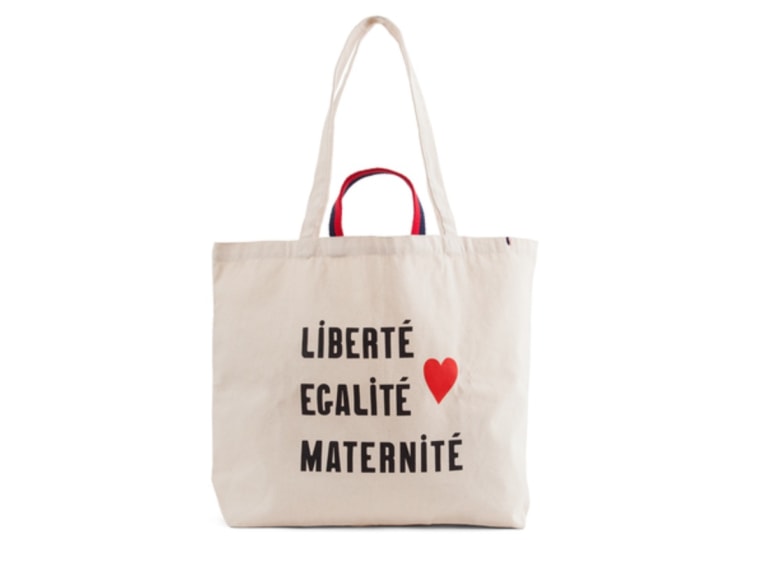 "I love this tote bag because every mom needs a big bag to put all her stuff in," Savannah said. "I also love the slogan – it's super cute and of course, multilingual. Most of all, I love Every Mother Counts. I think the organization is doing such great work making pregnancy and childbirth safer for moms all over the world. Christy Turlington has made this her life's mission, and I think she's so inspiring as a person and as a businesswoman, but most importantly as a mom. She's my neighbor and my friend. In short: I love supporting her, I love supporting moms and I love cute bags that carry all your stuff."
Never miss a parenting story with the TODAY Parenting newsletter! Sign up here.
Give poverty the boot
With a motto like "give poverty the boot," ROMA Boots ($39-$79) — known for their comfort — takes their commitment to philanthropy quite literally. For each pair of boots purchased, the company donates a pair to a child in need. The company was founded by Romanian-born refugee Samuel Bistrian, who wanted to help poor children in his home country. They've donated boots to kids all over the world and give a percentage of all sales to help fund worldwide educational initiatives. Fans of the new movie and touching book "Wonder" will want to check out the boots inspired by the film.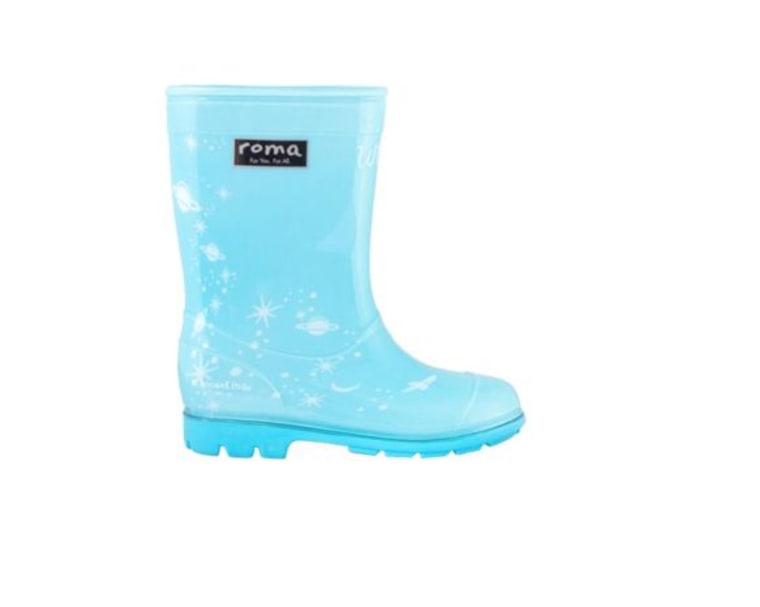 "You often think about food and water, but a lot of kids just need warm, dry feet," Hoda Kotb said. "These rain boots provide that. A lot of these kids live in treacherous places where life is difficult, and once they have a solid pair of shoes, it helps them. And this organization also donates to their education ... I think this is an awesome product."
Helping developing nations
Heifer International is well-known for its programs aiding people in developing nations climb out of poverty, often through the donation of livestock. But the organization also sells treats, including milk-chocolate coffee made by Guatemalan women ($17) and dark-chocolate sea-salt caramels ($25).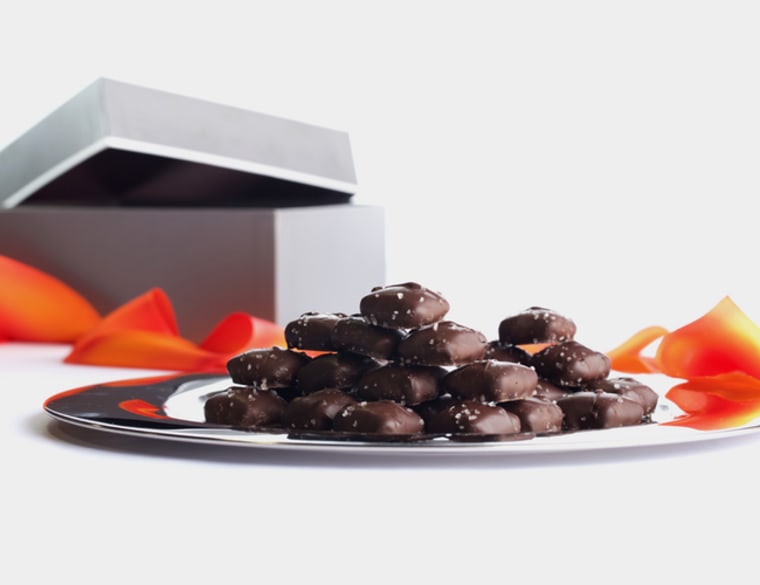 "I chose Heifer International because they do such amazing work helping developing nations and countries," Al Roker said. "The people there help themselves through gifts of livestock, fresh water and basically life-giving infrastructure. The products are terrific. A lot of them are food-related, they taste great and come from the places where the money is reinvested. I think it's important to try to do good and give good."
Gifts made by survivors
Shea butter helps Thistle Farms lotions, soaps and other body-care items feel deluxe and indulgent. But the bonus is that the company works to heal, empower and employ female survivors of human trafficking, prostitution and addiction. In 2017, product sales provided living-wage jobs for 49 survivors, and revenue also helped Thistle Farms provide housing for 59 women getting off the streets. One of our faves? The ReEnergize Gift Set ($35), consists of mint-based items that help reinvigorate you.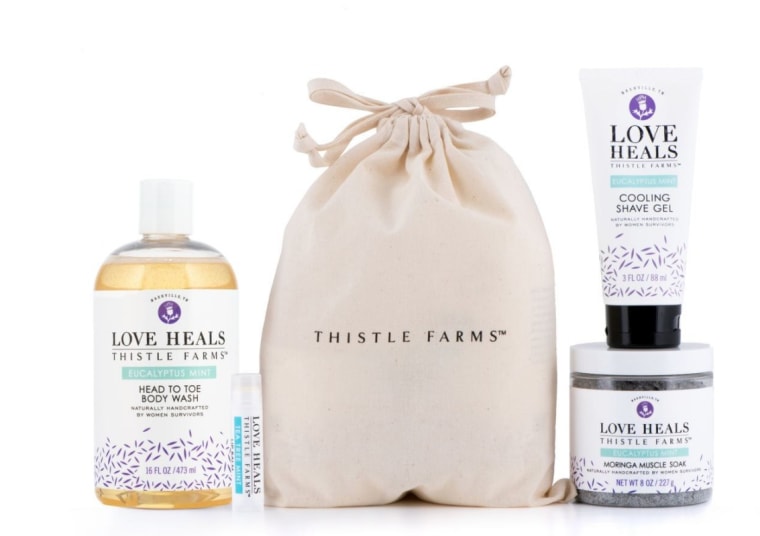 "I love what they stand for," says Kathie Lee Gifford. "It's one thing to save people from a life of bondage and then quite another to care for them afterwards."
Feeling feline and helping kids
West Elm has applied a modern chic aesthetic to these lovely little cat paperweights ($19) for a charity that will pull on anyone's heartstrings. Fifty percent of the cost of each product is donated to St. Jude Children's Research Hospital to support their lifesaving mission: finding cures, saving children and doing it all at no cost to the children's families.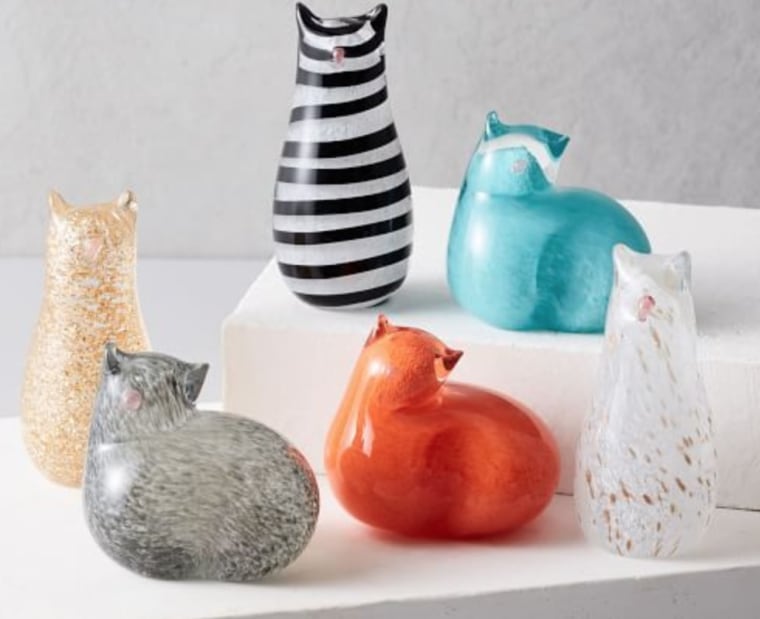 "These beautiful trinkets caught my eye because I love animals and the friendship they bring into one's life," says Megyn Kelly. "These figurines are a reminder of the joy that we get from our pets and their sweet companionship. What I also love about them is that fully half of the purchase price goes directly to one of the most noble and important institutions in America: St. Jude Children's Hospital. A place where families without insurance are never asked to pay and where incredible progress has been made in the fight against cancer and other diseases affecting children. You couldn't ask for a more worthy group of people."
Cook like a celebrity
Williams-Sonoma has partnered with stars including Bobby Flay, Jeff Bridges, Questlove and Faith Hill to produce a line of specially-designed spatulas ($12.95 each). Thirty percent of each purchase goes to No Kid Hungry, a group that is fighting to put an end to childhood hunger.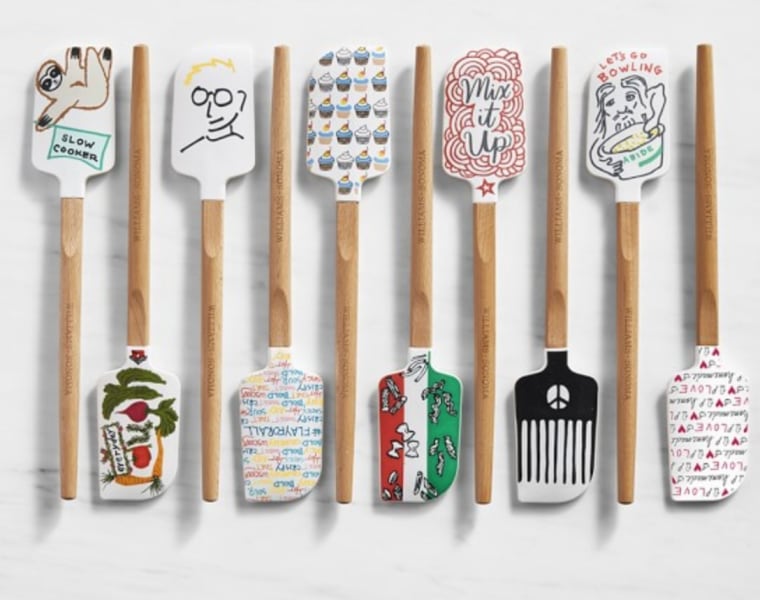 TODAY's Carson Daly is a fan, and those who love "The Big Lebowski" will be too — star Jeff Bridges' spatula urges "Let's go bowling." The Dude still abides.
Gifts that change the world
WE Charity is the first nonprofit to earn the GH Humanitarian Seal from Good Housekeeping magazine, developed to give consumers confidence when choosing to support a charitable organization. WE believes in gifts that change the world. Every product package includes a Track Your Impact code that can be entered online at WE.org, allowing buyers to see where your impact was delivered and how you made a difference.
Me to We Artisans empowers women in communities across the globe to turn their cultural traditions into a thriving source of income, transforming their lives, families and communities. To date, Me to We Artisans employs more than 1,400 women in Kenya, and this year they expanded to partner with indigenous communities in Ecuador.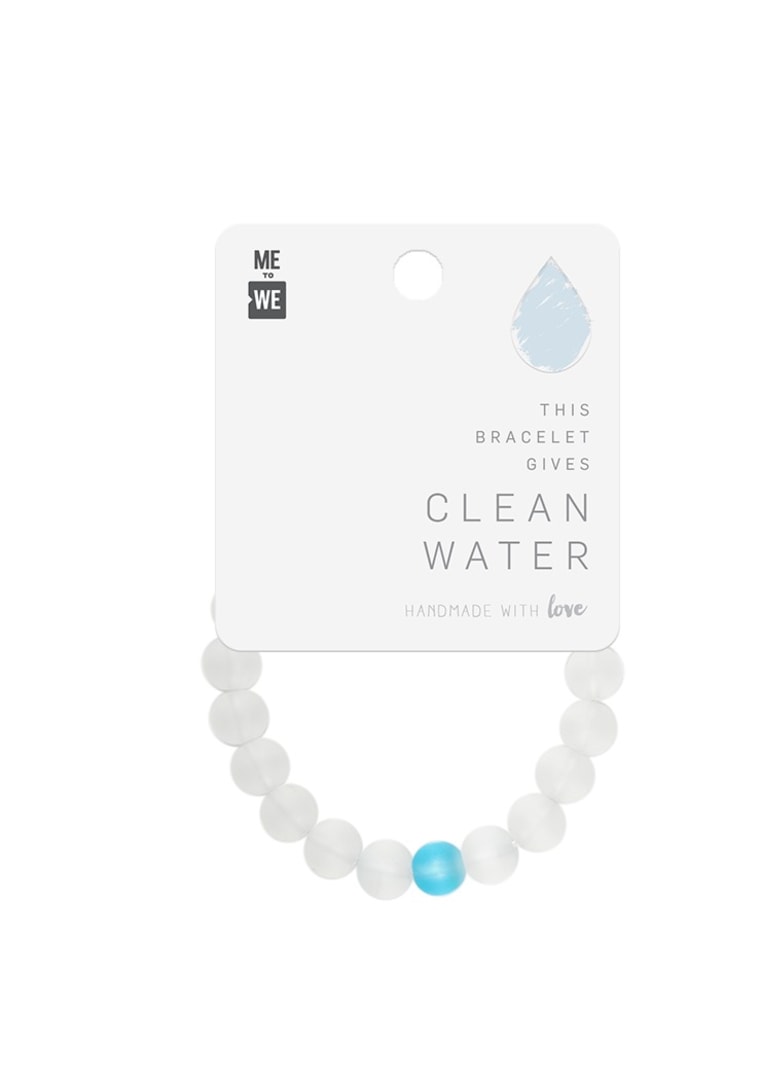 Select a Imani bracelet ($12) handmade by women in Kenya using their traditional beading style. The color of each bracelet shows where the donation is helping: yellow for education, blue for clean water, green for food, red for health issues and purple for opportunity.