/ Source: TODAY Contributor
Editor's Note: This story was first published on Feb. 1, 2017, and updated on Feb. 21.
A series of coordinated bomb threats at Jewish Community Centers across the United States have threatened children, many of them preschoolers, and their parents, causing repeated evacuations and creating a sense of anxiety some are finding hard to shake.
The FBI is investigating at least 54 bomb threats at JCCs in 27 states, with 11 new threats called in Monday.
RELATED: President Donald Trump denounces anti-Semitism
Over the weekend, gravesites at a Jewish cemetery in University City, Missouri, were vandalized. One JCC in Birmingham, Alabama, has been forced to evacuate its school and preschool twice in the past month.
"If the intention was to scare us, these bomb threats have failed," David Posner of the Jewish Community Center Association told NBC News. Some parents, however, are certainly shaken by the continued threatened violence against their children.
The threats started January 9, when the Jewish Telegraphic Agency (JTA) reported 16 JCCs in the Northeast and Southeast received recorded messages threatening them with bombs. A second round occurred at 30 JCCs across 17 states on January 18. On January 31, at least 13 more threats were called in — this time individually, by a woman. None of the bomb threats were deemed credible.
Though they were not credible, the threats themselves were chilling for anyone, especially a parent, to hear. "In a short time, a large number of Jews are going to be slaughtered," a woman states in a recording from a January 18 threat. "Their heads are going to blown off from the shrapnel... There's going to be a blood bath."
But some parents and JCC administrators are urging others not to let fear keep them from returning to their JCCs. Samantha Taylor, a mother of three near Orlando, Florida, has a three-year-old daughter who attends preschool at the Roth Family Jewish Community Center of Greater Orlando, which has received three bomb threats in just over two weeks. Taylor, a board member at the JCC, was on campus for the first one.
"Our teachers and staff are trained for this type of thing, and I was glad I got to see first-hand how impressive they were," Taylor told TODAY Parents. "Within minutes of being called, the entire campus was evacuated — all the while, the kids thought it was a fun nature walk."
Never miss a parenting story on TODAY.com! Sign up for our newsletter here
Though the episode was nerve-wracking, Taylor said experiencing the first evacuation herself helped her manage her anxiety when the subsequent threats occurred. "Seeing it with my own eyes made all of the difference to me — I wasn't as upset as I might have been when we got the second and third calls," she said. "I could visualize where my daughter was, and I knew her safety was the main concern. It's understandably frightening, but I know that my daughter is 100 percent safe there. I can't imagine her being anywhere else."
Taylor said during the lockdown and subsequent evacuation, the young children of the JCC's preschool "were dancing and having snacks. We've got to keep our kids as innocent as we can these days."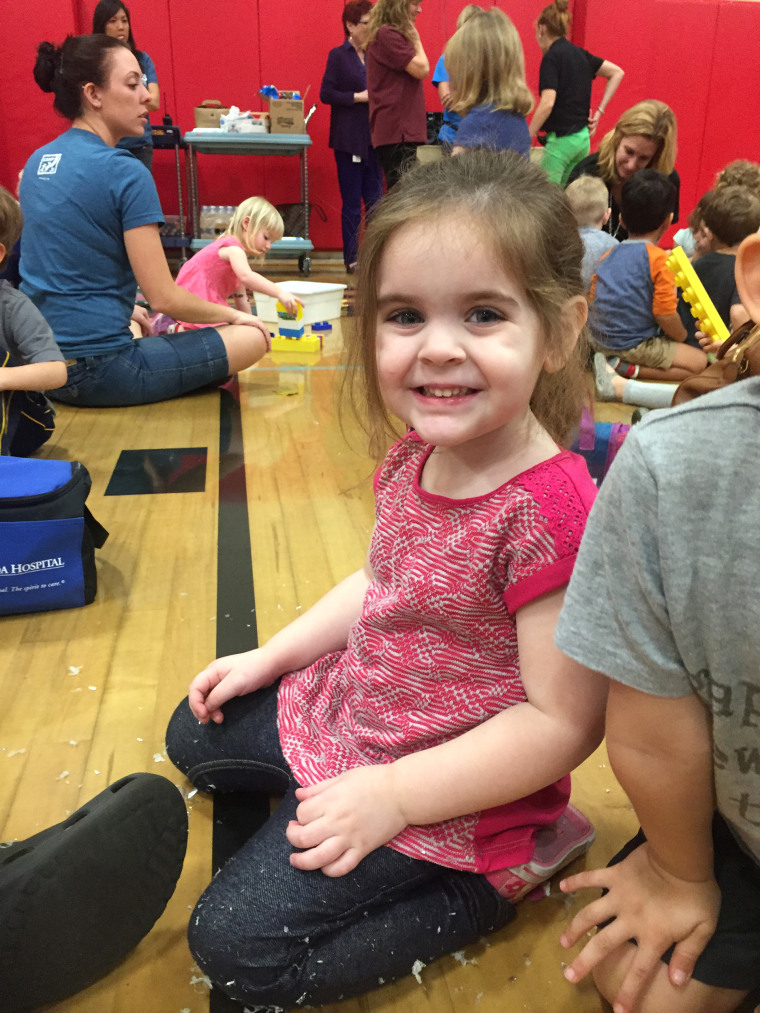 Across the country there are 123 JCC schools serving about 22,000 children, according to the Jewish Community Center Association of America. JCCs serve as a community gathering place similar to a YMCA, many with gyms, playgrounds and services for seniors — and while they're the heart of the Jewish community in many towns, people of all religions use JCC schools and services.
Adam Chaskin, executive director of the Sidney Albert Albany JCC in Albany, New York, told TODAY Parents that his teachers and staff are prepared to keep the children in their care safe in any emergency situation. The Albany JCC is home to the city's largest preschool, with 17 classrooms of children who range in age from two months to kindergarten. They received two bomb threats in the past month.
When Chaskin's JCC did receive a bomb threat, he said his staff handled it "perfectly." "They did everything they were supposed to do," he said, noting the Albany police complimented them on the result. "The kids did not even know what was going on; they were calm."
Parents, however, are not little kids, and they do not have the luxury of such innocence. "They know the world, they have worries," Chaskin said. "It's hard to reassure a mom when her baby is being threatened."
But Chaskin and other JCC directors are doing their best to do just that. He said he himself has put a few extra layers of security in place since the threats — his staff will now have picture ID badges instead of just names, and he is consolidating three entrances into two just to make sure anyone entering the building have even more eyes on them.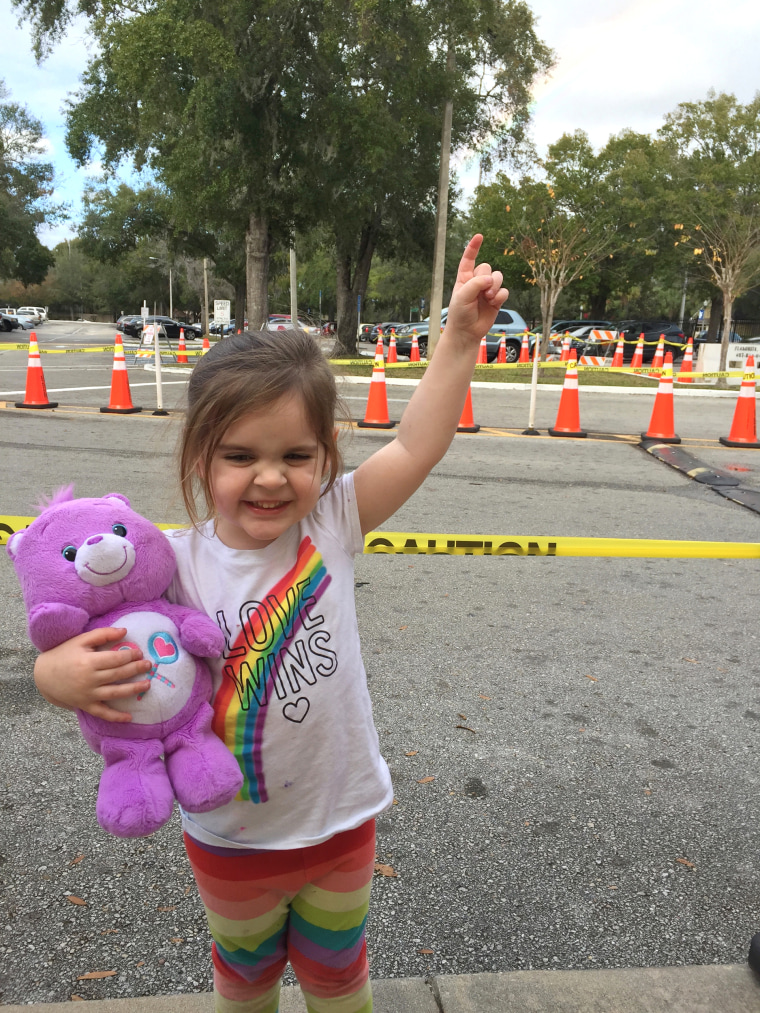 "We don't want to tell even our own parents what all the procedures are, because then it compromises them," Chaskin said, but he is planning a meeting to answer parents' questions as soon as possible.
"The purpose of these threats is to instill fear. Jewish people have always had attempts to dissuade them from even being Jewish by fear, and I don't plan on it starting to work now."
Taylor agrees. "This is a hate crime," she said. "We were victims, but I'm not going to let some bozo with prank calls affect my life."
"Unfortunately, our JCC had several students withdraw. I hope that they'll soon come back. We have always had security protocols in place, and now with all of this activity, even more resources have been made available to us to increase the already great security. I can't think of a safer place for my child to attend school."