Bode and Morgan Miller are expecting twins!
The former Olympic skier, 41, and the professional beach volleyball player, 32, made the happy announcement on TODAY Monday that they are expecting identical twin boys in the fall to add to their growing family.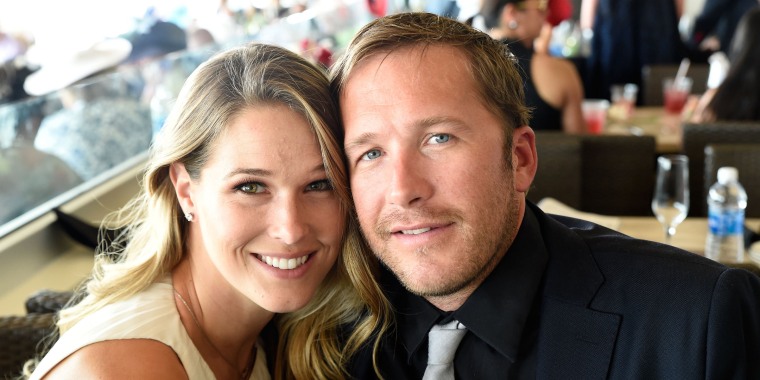 "Bode from the beginning of our relationship has always said, 'I want identical twin boys born on my birthday,''' Morgan told Savannah Guthrie. "This time when I found out I was pregnant I said, 'Do you think it's twins this time?' He said, 'No.' So I went to the ultrasound by myself, and sure enough, identical twin boys."
"Somehow I always knew that I was going to have identical twin boys,'' Bode said.
The couple has a 10-month-old son, Easton, who has helped them heal in the wake of the drowning death of their 1-year-old daughter, Emmy, in 2018.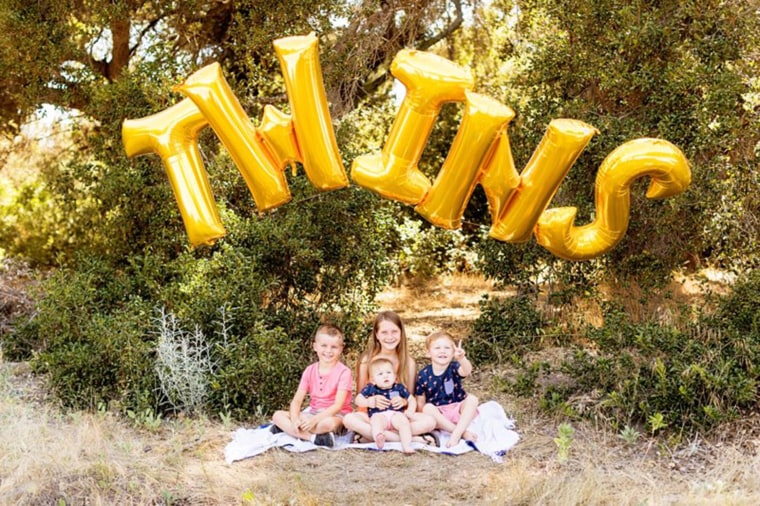 "He is amazing and he reminds us so much of Emmy,'' Morgan said. "He's got this amazing personality and he'so happy, and he's just such a perfect addition to our family. It's like he was waiting for us to bring him into this world."
Easton was born last October, four months after Emmy drowned in a neighbor's pool.
"We carry Emmy with us every day,'' Morgan said. "That part doesn't ever get easier, but we just imagine what it would be like to have her there, and we share our tears and we share our memories and we revisit stories. Keeping her a part of our family has really made this journey a little bit easier for our family."
The couple also have an older son, Nash, 4, and Bode has a daughter, Neesyn, 11, and son, Sam, 6, from previous relationships.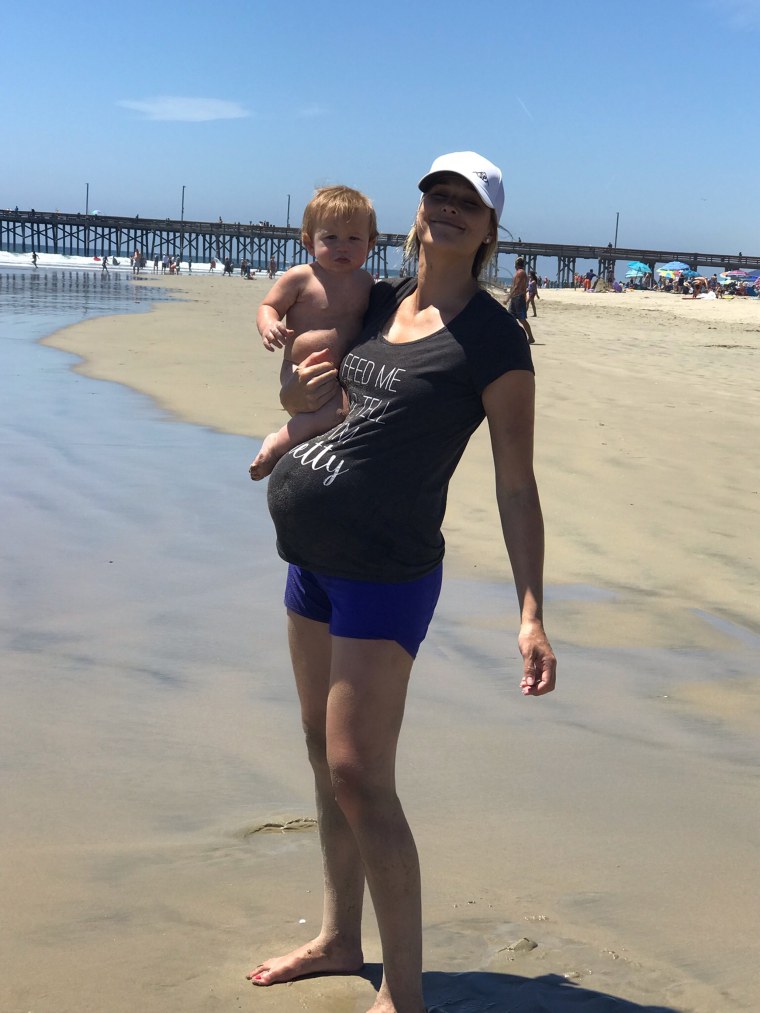 Their three older children helped console them in the dark times following their daughter's death.
"The kids kind of pull us forward because they demand interaction, and they have a great way of healing,'' Bode said.
Since the accident, the couple has been raising awareness and funding for charities that promote water safety education. Drowning is the number one cause of injury-related death in children ages 1 to 4.
"Being able to sort of provide awareness, which we've tried to do, and now solutions, and that's I think ultimately what will change the statistics of it,'' Bode said.
They had a bittersweet moment in April when Easton had his first infant swim lesson. He has since had two more this summer.
"He's been floating now, and he's starting to getting actually really excited for it,'' Bode said. "He comes up from floating and he's all proud of himself. He knows that he did it right.
"It's really cool to see that process of ISR (infant swimming resource) kind of come to fruition because in the beginning you're kind of like, 'Oh my God, my kid is trying to learn to float and they can't talk or crawl or do anything else.' Now it's cool to see him successfully navigating such a dangerous situation that we were worrying about."
The couple had to face their fears of just seeing Easton in the water after Emmy's tragic death.
"It definitely took patience and bravery and grace with ourselves,'' Morgan said. "There were moments where it was a trigger."
The Millers have hosted two infant swimming lessons from an expert instructor for other families with young children at the pool in their California home this summer.
"To have other parents walk down that path with us hand in hand has been really helpful,'' Morgan said. "To see other kids successfully learn to float and swim is a dream. It's everything we wish that we had done before that we now get to provide for so many parents."
The family has been splitting their time between homes in California and Montana as they continue to grieve Emmy's loss and enjoy their time together.
"Every day is a choice on how we want to continue forward and make sure that our kids are getting the best of us, of life,'' Morgan said. "Not to say it's easy — it's a battle every day to get up out of bed.
"To see them and to see the joy in their eyes, and to live vicariously through all of their daily experiences makes each day just a little bit easier."