It's been a long, exhausting struggle to have a baby, but Bobbie Thomas is not giving up.
Earlier this summer, the TODAY style editor decided to open up about her quest to become pregnant with the help of in vitro fertilization.
The first round of IVF — a process in which doctors remove a woman's eggs, fertilize them with sperm in a lab and place the resulting embryos in her womb—did not work, so now on round two, Thomas is revealing what it's like to continue after that initial disappointment.
Read: Bobbie Thomas on why she's breaking the silence about IVF
"I am so fortunate: I am so loved. I have to say the biggest reason I wanted to really talk about this is because it's hard enough, as you see, to go through, but to make something a secret—I saw myself whispering here in the hallways and so many women were going through it," Thomas, 39, told TODAY's Hoda Kotb and Kathie Lee Gifford. In fact, she thanks her "sisters online" for sending their well-wishes and sharing their stories with her.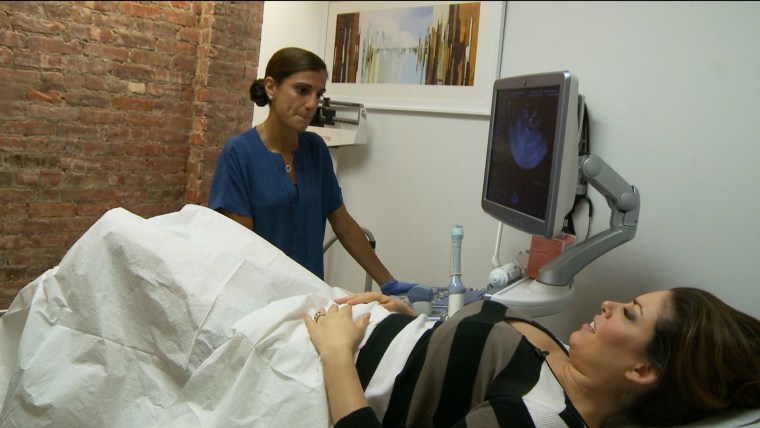 "You go through a process—one round. You can spend $20,000. I have insurance, I'm really lucky—most people don't. They mortgage their house and you have no guarantee, it might not work. Mine didn't the first time and you have to keep going."

Key in that mission has been Dr. Sheeva Talebian, an infertility specialist at Reproductive Medicine Associates of New York and an assistant clinical professor at Mount Sinai School of Medicine. Thomas called her "my biggest girl crush this past year," noting it was very important to find a support system and a doctor who cared and could help her get through this stressful time.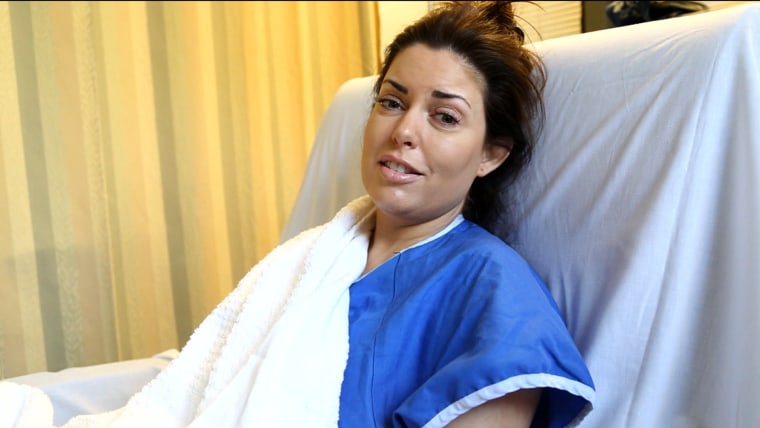 Thomas has now endured injections of hormones to "super ovulate the ovaries," blood tests, vaginal ultrasounds and countless medical appointments. The many shots left her belly and her self-esteem bruised.

"It's a challenging time, trying to figure out how to internalize and deal with the process yourself, and then also loving the skin I'm in and not feeling 'Ugh, I feel fat, I feel like a failure,' or all the other things that go through your head," Thomas said earlier this year.
The first egg retrieval procedure took place in May, but in the end, there were no viable embryos to transfer. The second egg retrieval procedure took place in June. The next step is to see whether the eggs are good quality and doctors are able to fertilize them, Thomas said.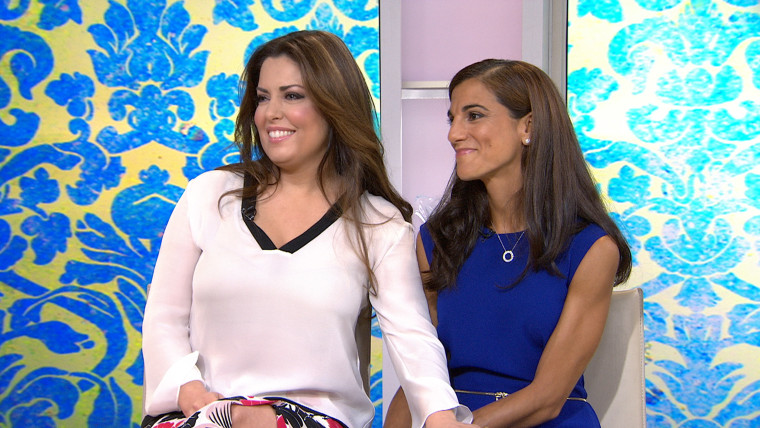 As the process continues, Talebian praised her patient for her good attitude.

"I've seen a complete transformation and acceptance that this is what's happening. She is going through this process with grace and she's resilient and she is trusting and I think it just really makes the process so much easier to go through," Talebian said.
Thomas knows there's no guarantee she will end up with a baby.
"What I learned so much thanks to Dr. Talebian is that we see celebrities on TV with babies at 46. The reality is: that's not normal," she said.
To find out more about Thomas' personal journey, visit Bobbie.com or interact with her on Facebook.