In honor of National Infertility Awareness Week, our TODAY Style Editor Bobbie Thomas, who publicly shared her struggle to conceive her son Miles, wants to remind women (and men) facing infertility that they aren't alone, and that there are new resources available.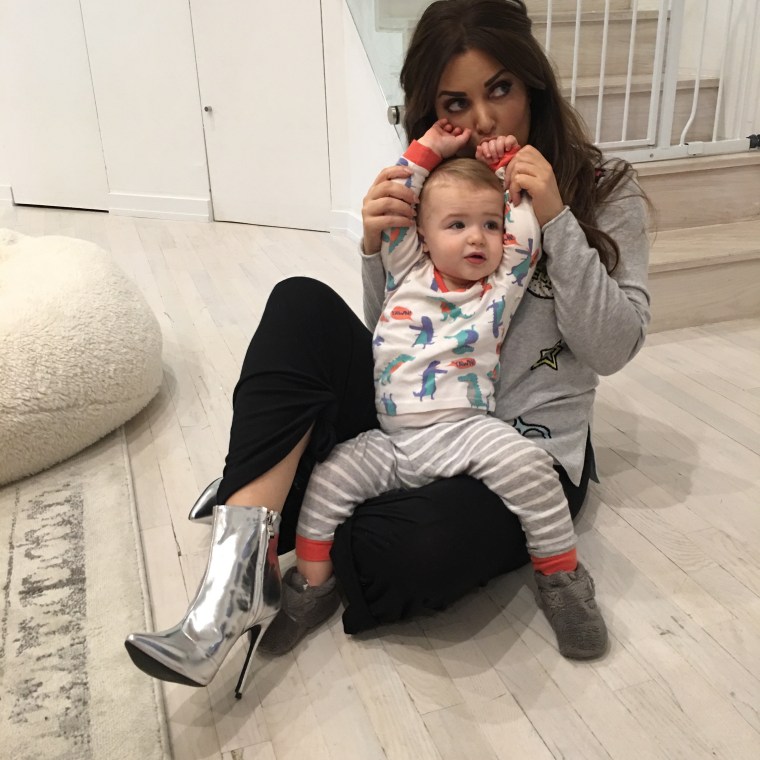 Just this morning, as I walked through my apartment door after leaving the TODAY studio and was greeted by my smiley, cuddly, sweet-smelling baby boy Miles running toward me, I was overwhelmed, as I often am, by this tremendous feeling of gratitude.
It's something that I imagine many parents feel as they hug their children, but maybe even more so for those of us whose road to parenthood was long and winding. I need to start by acknowledging that I am one of the very, very lucky ones. I went through multiple rounds of IVF, countless visits to doctors, acupuncturists, and specialists, and endured quite a bit of emotional and physical pain to have my son, but I am still supremely lucky. I know there are many women (and men) reading these words right now who have been through, or are currently going through, what I did before I got my BFP (Big Fat Positive pregnancy result).
You are the reason why I will never stop working to make sure everyone who wants or needs help to have a family has support and resources.
RELATED: Bobbie Thomas: No more whispers, I'm doing IVF and proud of it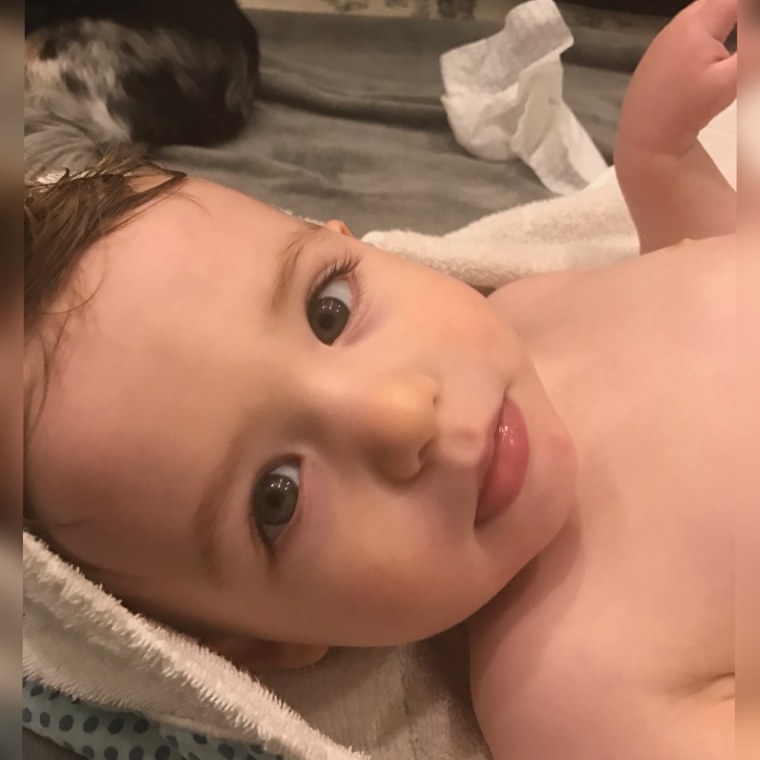 Trying to conceive was the most difficult and emotional process I've ever gone through, and I will never, ever forget the feelings of isolation, guilt, and even anger I experienced. At the same time, after I made the decision to make my struggle public in the hopes of connecting with other women going through similar experiences, I was overwhelmed by encouragement and support — from people I'd never even met — who were so gracious and willing to share information, tips, and just hope with me. I was fortunate to have a platform where I could reach and interact with many people, but not everyone has this kind of network. This is why it's so important to me, and always will be, to advocate for the Infertility community. It gave so much to me when I needed support, and I will forever be a member of and champion for it.
Never miss a parenting story! Sign up here for TODAY newsletters
National Infertility Awareness Week (NIAW) is a great time to revisit the topic of infertility, although those who struggle with it, struggle year long — all day, every day. I'm still affected by infertility. I will never be able to give Miles a biological sibling and I do feel the occasional pang of sadness when friends and family announce second, third, and fourth pregnancies.
Of course I'm happy for anyone expanding their family, but I'm only human. Experiences like these happen to people every day, which is why over the past few years, I've partnered with organizations like RESOLVE, The National Infertility Organization, and companies that are dedicated to offering help when and where it's needed. As I've said many times, it takes a village to raise a child, but sometimes a village to make one as well. If you feel alone in the process, there are places to turn to begin building your own village.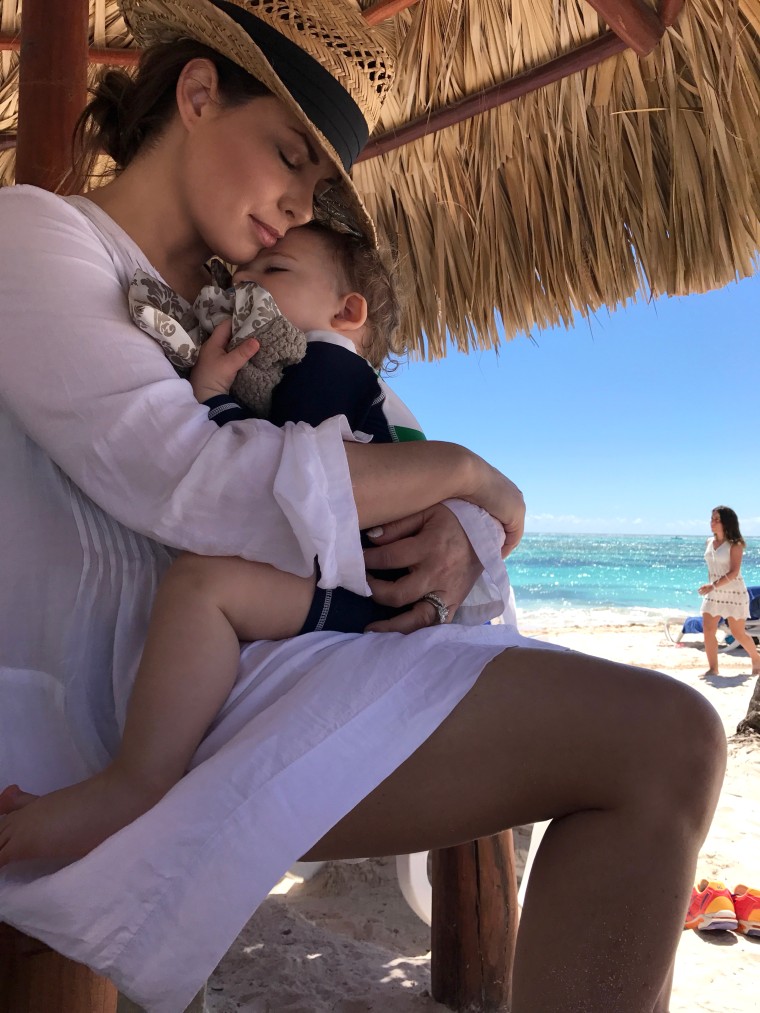 I recently learned of a new, free app, Ferticalm, which was developed by two reproductive psychologists (and all-round amazing women, Dr. Ali Domar and Dr. Liz Grill) as a convenient resource you can keep in your purse or pocket and that provides more than 500 coping options for specific situations which have the potential to cause distress. The topics cover everything from treatments to social situations to work, relationships, and even sex. You just select the topic, and they offer social, cognitive, behavioral, and even funny coping strategies. If you don't know anyone who has been through what you're going through, or don't have access to counseling resources during this time, this app can really help.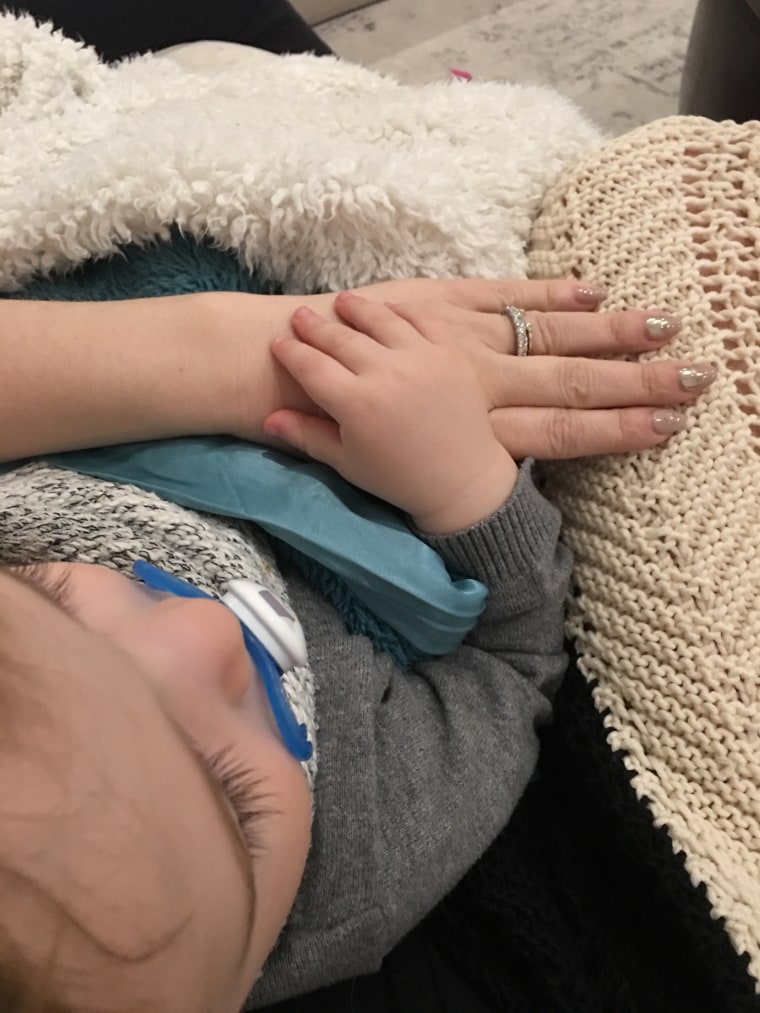 RELATED: What I wish I'd known about infertility
Another free program that's recently become available for people trying to conceive is My Fertility Navigator. Once enrolled, women receive personalized guidance from a dedicated "Fertility Navigator" (an actual person), who can help with everything from identifying a list of fertility centers nearby, to providing information regarding financial resources, to even offering tips for optimizing their fertility.
I know how overwhelming it can feel to confront an issue like infertility. First, you feel like you don't know where to start, then you're overwhelmed with information pouring in from every corner of the internet, not to mention from all of the well-meaning family and friends all the way to your cousin's sister-in-law's hair stylist.
What's really important is that you seek support from the people and resources you really trust. A newsletter that I still read regularly from Truly, MD offers easy-to-understand information and advice from two amazing women who also happen to be talented physicians (and one of them was my doctor!). Their mission is to educate and empower women on all things reproductive and they do it in an honest and direct way, with no topic off the table.
These are just a few of the reliable resources that are available 24/7 for those who need them. Infertility is often a very private topic, but for those looking for guidance or support, it's out there and people do care.
TODAY Style Editor Bobbie Thomas shared her struggle with infertility with the TODAY show and TODAY.com. In December of 2014, after four rounds of IVF, she announced that she was pregnant, and on July 21, 2016, her son Miles was born.