Baseball is the national pastime, but it's a game that may need to find a way to reach the Black youth demographic.
"There aren't as many African American kids playing the game that I would like to see," Curtis Granderson, a three-time Major League Baseball All-Star, told TODAY.
The Sports & Fitness Industry Association keeps track of participation rates in youth baseball, dividing the data into two sectors. "Core" refers to kids who have played baseball 13 times or more during a given year, while "total" is defined by anyone who's played baseball during a given year. From ages 6-12, the total rate of Black kids playing baseball jumped from 10.1% in 2008 (the first year for which data is available) to 11.1% in 2018 (the most recent year that information is available), although the core dropped from 8.9% to 8.4%.
The numbers are more troubling as Black children age. For the 13-17 age group, the total rate dipped from 9.4% to 9.2%, while the core figure tumbled from 7.6% to 6.1%.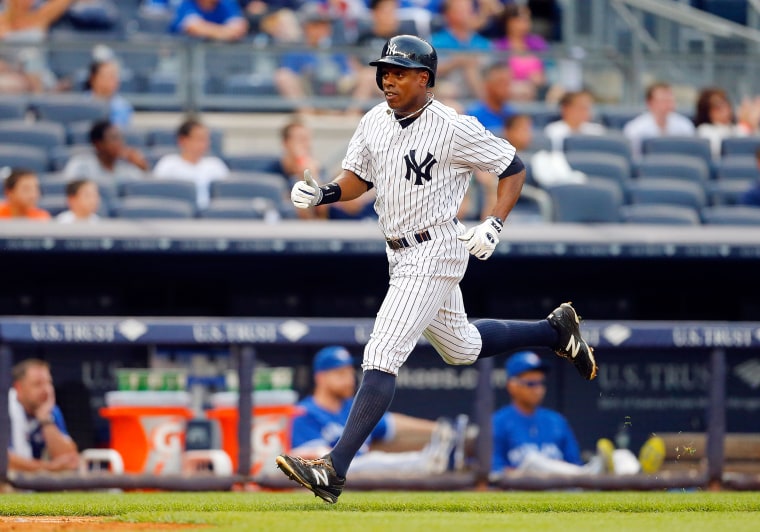 "It gets a little difficult to really quantify kids playing baseball, but one thing that I do know is, based off of my experiences, I haven't seen a lot of changes," Granderson, who announced his retirement in January following a 16-year major league career, said.
"Starting out as a 6-year-old kid in T-ball, I was the only Black kid on my team and as I moved to the 7-, 8-, 9-year-olds, I might have been lucky enough to have one, maybe two teammates, if I was really lucky," he said, while adding he didn't have multiple Black teammates until he reached the minor leagues.
Don Pollard Jr., a lawyer from Winston, Georgia, is a Black father of four kids, including two sons, ages 16 and 8, who play organized baseball. He echoes Granderson's take. "You do not see a lot of Black kids playing baseball," he told TODAY.
Granderson runs the Grand Kids Foundation, which he created to encourage childhood development "through education, physical fitness and nutrition initiatives." One of the programs includes baseball camps to teach the game to kids.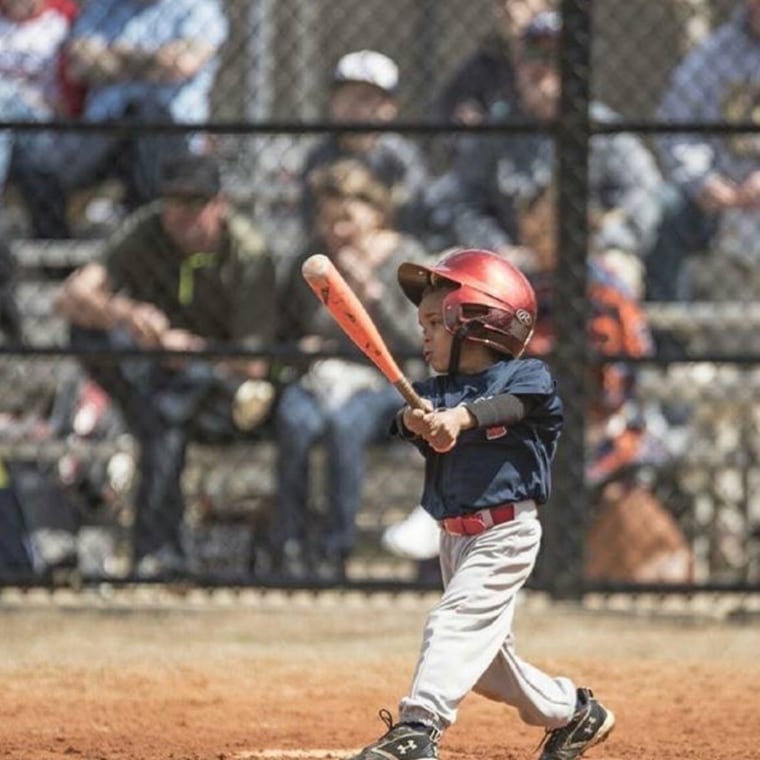 Granderson points to the many benefits for Black kids who play baseball, including being physically fit and learning teamwork. He says he knows people who played sports who've taken their experiences and applied it to adulthood.
"They've mentioned that hiring athletes is one of the things that they always look for because you've learned how to fail, you've learned how to work with teams, you've learned how to goal-set, you've learned how to stick to a schedule," he said. "So, there's all those different things the game of baseball can provide for kids, but they don't realize until they step out in the real world."
Major League Baseball provides programs for Black kids, although it is worth noting that Black representation among players in Major League Baseball has dwindled. In 2019, 8.2% of players on Opening Day rosters were Black, according to The Institute for Diversity and Ethics in Sport (TIDES), which has provided data on the matter since 1991, when it was 18%.
Major League Baseball offers the RBI program, which it describes as a "low-cost league-play to make (an) impact in underserved & diverse communities." There are other initiatives in which the "majority of athletes in these programs represent the African-American community." They include the DREAM Series, which the league describes as "a special event focused on development of baseball pitchers & catchers of color held during Martin Luther King Jr. Weekend." There are also the Hank Aaron Invitational/Elite Development Invitational, MLB Youth Academy Network, ID Tour, the Jackie Robinson Training Complex and the Andre Dawson Classic.
"Major League Baseball remains committed to honoring the history and legacy of black excellence in baseball and softball," Tony Reagins, executive vice president of baseball & softball development, said in a statement to TODAY. "Commissioner (Rob) Manfred has continued to invest in a future with more diverse representation in our sport through multidimensional programs and initiatives that focus on access and development opportunities for young black athletes."
Is there a trickle-down effect? Colorado Rockies outfielder Ian Desmond, who is biracial, alluded to the issue of Black involvement in baseball when he recently announced he would not play in 2020 due to the coronavirus.
"We've got a minority issue from the top down. One African American GM. Two African American managers. Less than 8% Black players. No Black majority team owners," he wrote on Instagram. "Perhaps most disheartening of all is a puzzling lack of focus on understanding how to change those numbers. A lack of focus on making baseball accessible and possible for all kids, not just those who are privileged enough to afford it."
Keronn Walker, a Black Chicago Cubs scout whose two kids attended Granderson's camp, says it's important to get back to basics when it comes to Black kids playing baseball.
"I think they need to start playing at a younger age and when the game is introduced to them it needs to be fun and instead of focusing on putting these kids in tournaments and playing way too many games at a young age, they can practice a lot so that they can understand the game," he told TODAY.
So, why aren't Black kids playing baseball?
"A lot of Black boys tend to, once they get introduced to football and basketball, they kind of tend to fade out of baseball a little bit because of the requirements of baseball and what you need to do. You've got to put in a lot of time in baseball. It's a tough sport," Pollard said.
Granderson salutes the efforts Major League Baseball has taken and how it honors Jackie Robinson each year, but thinks more can be done to lure people who may not necessarily be baseball fans.
"There's a big community that either doesn't know it, don't like it, have never been introduced to it. We need to understand why that is and trying to reach out to them could be another big step," he said.
Travel programs often elevate costs to play, which may be prohibitive. Pollard cites the need for relief for young players.
"If we got more of our Major League Baseball players sponsoring athletes and their travel expenses and all of that, I think you will see more Black athletes playing this sport," Pollard said.
Walker also sees a benefit in veteran players stepping in.
"Our community and former baseball players need to step up and teach more kids what they learned about the game in order to get more kids playing," he said.
Granderson wonders if sponsorships, donations and fundraising could be done better to help alleviate costs and help the sport keep pace with basketball and football.
"It's expensive across the board, but for some reason, some of these other sports aren't having that turnout issue with African Americans that baseball is," he said.