Supreme Court Justice Ketanji Brown Jackson is already inspiring little Black girls.
When Sasha Bonner approached daughter, Riley Johnson, 5, about dressing like famous Black women for Black history month earlier this year — a tradition between the two of them — Bonner mentioned Jackson. At the time, Jackson was President Joseph Biden's nominee to become the next U.S. Supreme Court Justice. Riley jumped at the chance to dress as Jackson.
"I just told Riley that she won and she told me she knew she was going to win already," Bonner told TODAY Parents via Instagram chat on Friday. "She said she voted for her already ... accompanied with a little dance!"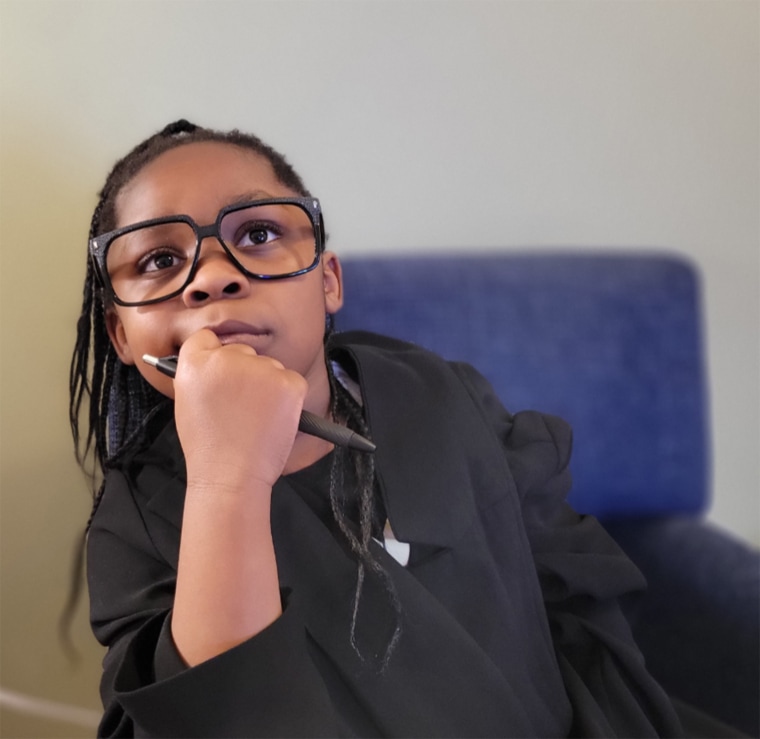 While Riley doesn't understand the nuances of the Supreme Court confirmation process, she and her mom appreciate seeing the first Black woman confirmed as a justice.
"I watched the hearings and honestly prayed for her peace during the process. It was so intense. I love and believe in what KBJ stands for," Bonner said. "Not only does she talk it, but she walks it based on her record. I'm just happy for the diversity of the Supreme Court. The table that KBJ is at now will allow her to bring the perspective of a Black woman into the conversation for the first time at the Supreme Court."
This February was the fourth year that Riley dressed as a famous Black woman each day of the month. Bonner shares Riley's pictures on Instagram at her account Mother of Riley. While Jackson was the latest high profile politician Riley dressed as, she has dressed as many famous Black politicians and activists. When she dressed as Georgia gubernatorial candidate Stacey Abrams, she even heard from Abrams herself.
"Riley — the outfit is perfect. And something tells me you will be in the history books one day too," she wrote.
Bonner tried to stay calm.
"I had to click on it. This is the real Stacey Abrams," she said. "I had to keep it cool. I don't want to be the creepy mom."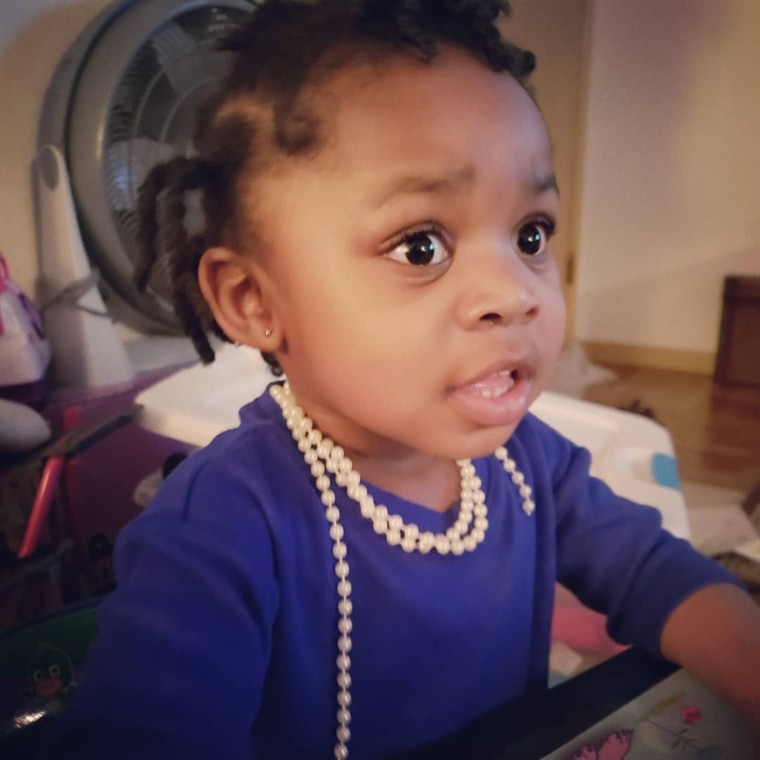 After reading a book about famous Black women, Bonner thought it would be fun to dress her daughter like the role models in the book. She wanted Riley to have heroes that looked like her.
"Growing up, it wasn't really showcased for us even when it came to female (role models) let alone African-American women," Bonner said.
She decided to keep it simple and use Riley's own clothes for the costumes. Every few days she posts Riley's new picture on Instagram. The first famous woman was easy: Misty Copeland. Riley enjoys ballet dancing and already has a tutu.
"Once she puts on a tutu you can't tell her she's not in the 'Nutcracker,'" Bonner said.
That fun photo shoot set the tone.
Bonner and Riley share a favorite photo shoot: Beyoncé. Bonner loved the picture because she is a huge fan of the "Formation" singer, while Riley felt thrilled that she could wear lipstick.
"She always wants lipstick. She always says, 'Mommy lips,'" Bonner said, adding she'd never put lipstick on her daughter before. "When I put the lipstick on her she was like 'Mommy, WHAT?!'"
Riley began dancing and slaying. Even when she tired of being Beyoncé, she begged her mom not to wipe off the lipstick.
Riley has dressed as loads of inspiring women, including Whitney Houston, Lauryn Hill, Michelle Obama, Whoopi Goldberg, Shirley Chisholm, Ruby Bridges, Shuri (from "Black Panther"), Henrietta Lacks, Ilhan Omar, Amanda Gorman, Kamala Harris and Naomi Campbell.
Last year, Riley loved being Missy Elliott to recreate an album cover. As soon as she put on her bucket hat, Riley was in character.
"She started posing and break dancing," Bonner said. "She likes Missy. She thinks her moves are super duper fly."
This year, Riley started Black History Month dressed as Janet Jackson. She's a huge Michael Jackson fan and when she learned he had a sister who was also a famous musician, actress and dancer, she became obsessed. Riley selected many of people that she dressed like this year, including Maya Angelou, who she decided to be after seeing her Barbie in the store.
Bonner said she is glad she started the project, because she and Riley are both learning.
"I'm even teaching myself. I didn't know that much about all these individual women as well," she said. "It is an inspiration."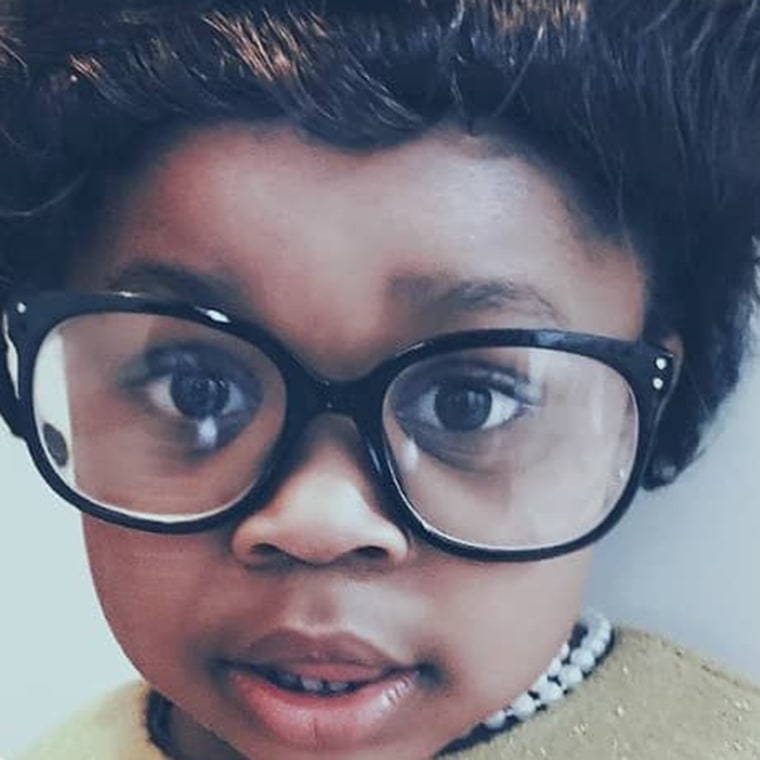 It's so inspiring that Riley started talking about how she is going to develop vaccines when she grows up, just like Kizzmekia Corbett, who worked on the COVID-19 vaccine. Already Riley thinks she's on her way to becoming a researcher because they made slime. ("Sadly, the slime got in the dog's hair so we don't play with slime anymore," Bonner said.)
"She was like, 'I'm really a scientist,'" Bonner said. "She's like, 'I don't like vaccines, but I don't like the coronavirus.' And she's like, 'I can do it, I can make vaccines.'"
Corbett also sent a message to Bonner and Riley.
"She was like, 'I have tears in my eyes,'" Bonner said. " She commented on the post like, 'Well, you'll be a little scientist one day, too.' That was very heartwarming."
Bonner said she believes it is important for her daughter and other Black girls to be represented in all fields, from literature to science to politics to music.
"As she's gotten older she's understanding more. I just wanted to continue building upon her image and making sure that she sees herself in others," Bonner said. "Riley recognizes that she can be anything."
Related video: