/ Source: TODAY Contributor
The junior prom last year was a glorious night for Catherine Malatesta. She slipped into a dark blue gown that she loved and stepped out with the date of her dreams.
Most of all, the 16-year-old girl who took advantage of all life had to offer was overjoyed to attend the milestone event like a typical teenager, even though she was being treated for stage 4 cancer and had just been released from the hospital the night before the dance and was very frail.
"She turned to me and said, 'Mom, for the first time in a long time, I actually feel beautiful,'" her mother, Jennifer Goodwin, recalled through tears. "It was such a lovely moment and I was so happy that she felt like that for one day. It was a special, special night for all of us."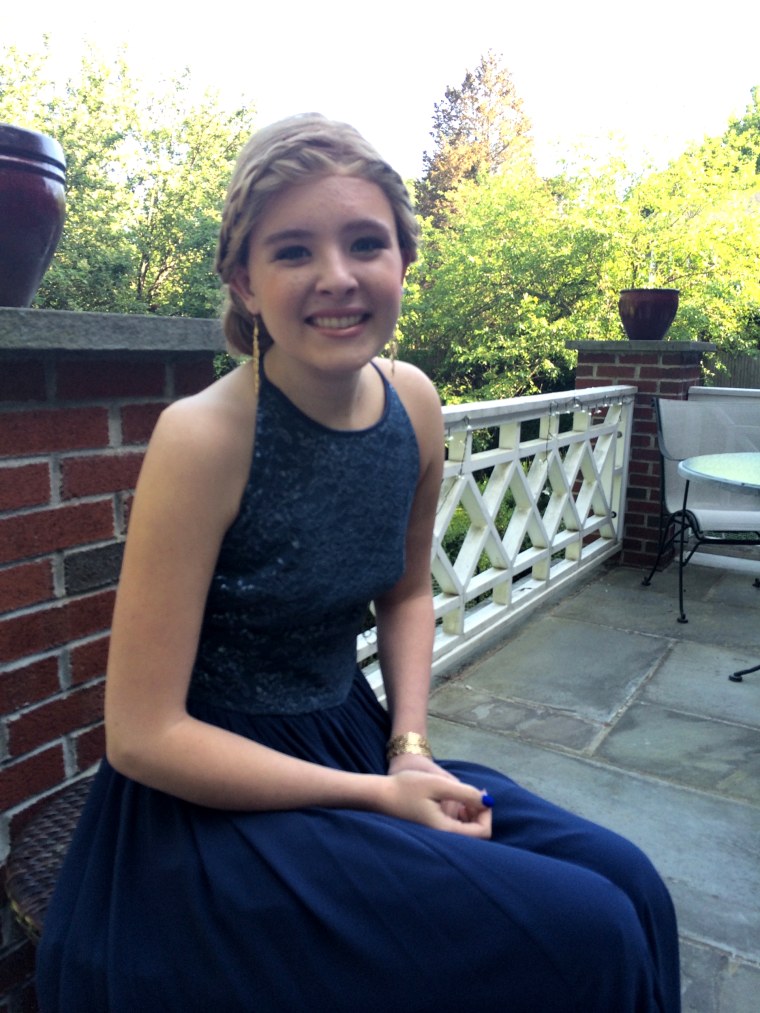 Several days after the May 29 prom, Catherine was admitted to Boston Children's Hospital, where she died on Aug. 2, less than a year after her diagnosis. Now, four close friends are honoring her memory by wearing the blue gown to their own proms, a loving tribute that Goodwin calls "The Sisterhood of the Traveling Prom Dress."
"It makes me so happy that these girls want to honor her in such a simple, yet incredibly powerful way," Goodwin said.
"They're carrying Catherine's spirit with them," she added. "She will forever be a part of their hearts and souls but wearing the dress is an outward physical acknowledgment of that love."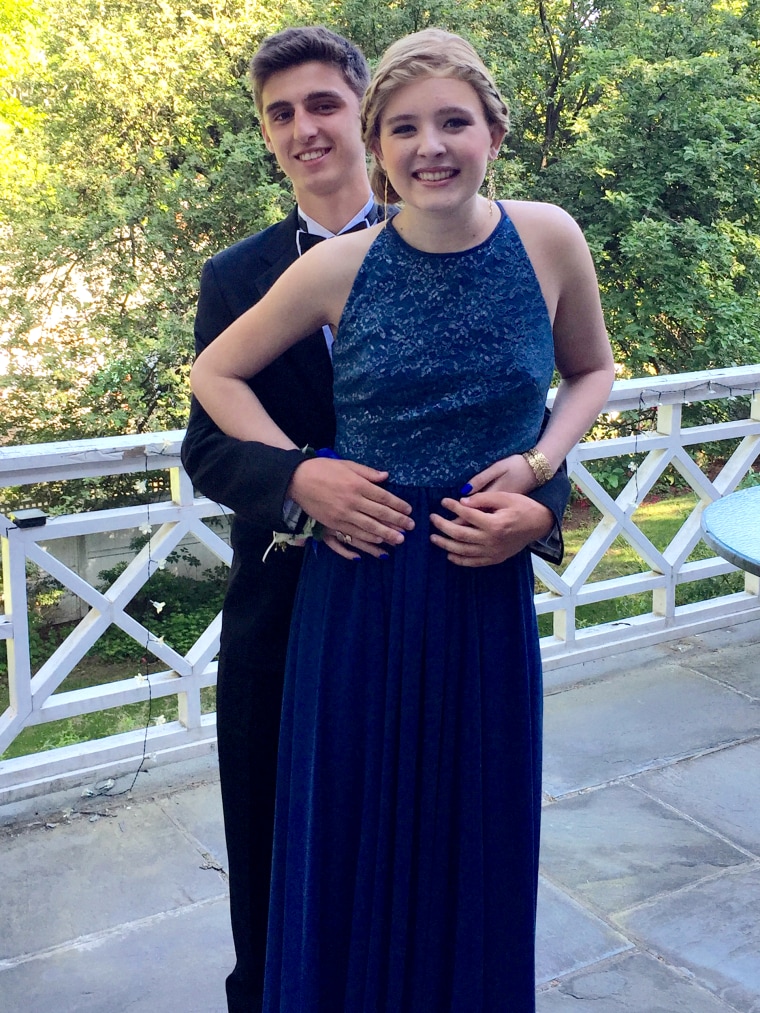 The sisterhood, which was first reported by The Boston Globe, is made up of two girls from Catherine's hometown of Arlington, Massachusetts, and two that Catherine knew from camp in New Hampshire. In the group, Goodwin sees so much: beauty, love, loyalty, selflessness, and her daughter, too.
"For these girls, it means more to them to have their friend with them than it does to have the latest dress," Goodwin said. "It symbolizes their strong friendships, and the sisterhood — Catherine was part of the sisterhood. They loved her dearly."
The long gown with an iridescent lace top that Catherine and her mom ordered during a middle-of-the-night emergency room visit has already begun its springtime journey.
Jillian Danton grew up with Catherine in Arlington, and they played ice hockey and field hockey together. Jillian, a year younger than Catherine, says she was like a big sister, always looking out for her. Jillian, 17, wore the blue dress on Friday night to the Arlington High School junior prom.
"l definitely felt her with me the whole time and it was an experience I wouldn't trade for anything in the world," Jillian said, choking up. "It's an extra memory of her that I have to hold on to."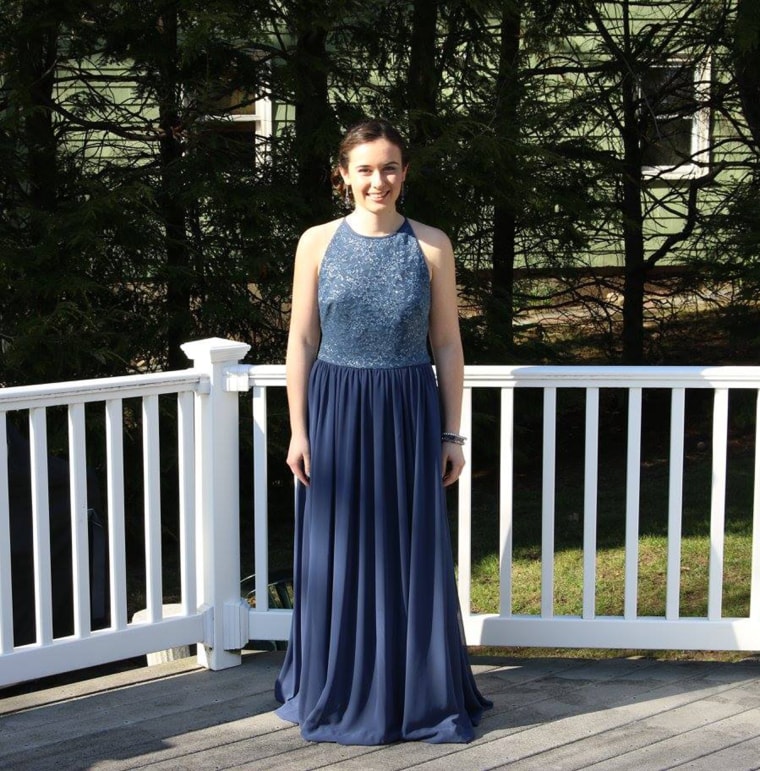 "Catherine was always a very happy and positive person and I really felt that positive energy," she added.
The gown will next be worn by Emma Schambers to the East Greenwich High School senior prom in Rhode Island on May 13, followed by Lauren Hourican, who will wear it to Arlington's senior prom on May 20. Carly Blau is to wear it to the Beverly High School senior prom on June 2.
The prom dress sisterhood, a twist on the popular book and movie called "The Sisterhood of the Traveling Pants," is "a beautiful thing," Goodwin says.
"For a parent who has lost a child, the hardest part is you think people are going to forget about them," she said. "It's important for the parent to keep that spirit alive. The fact that this group of girls wants to do this on their own just helps me to grieve and helps me to move forward."
Goodwin saw Jillian in her daughter's gown on Friday. "It was clearly bittersweet but it just was lovely to see her in it," Goodwin said. "I felt like for a second I was seeing Catherine."
Catherine "lived life large," her mom says, and her friends want to capture that essence.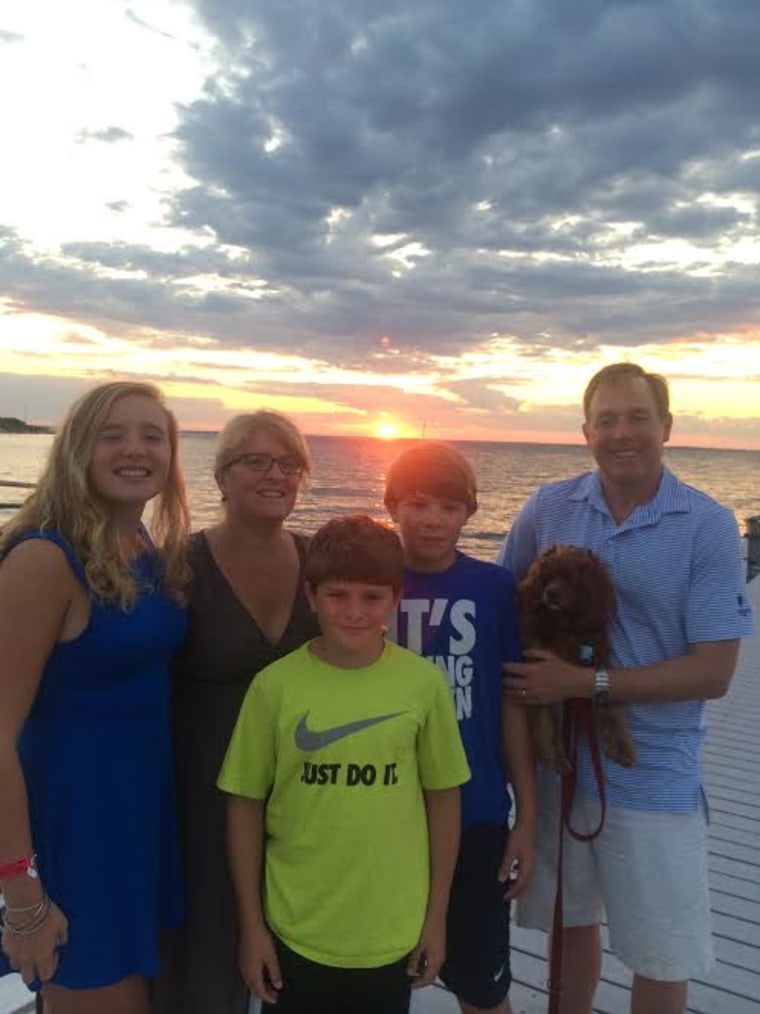 Catherine was an incredible student, a hard worker, she was kind and quick to give a compliment, Goodwin says. She was giving and prepared, the kind of student who not only made the study guide but shared it with everyone as well.
She was busy with activities, including riding crew and playing field hockey. It was toward the end of the fall 2014 field hockey season when she felt shoulder pain she thought was a sports injury.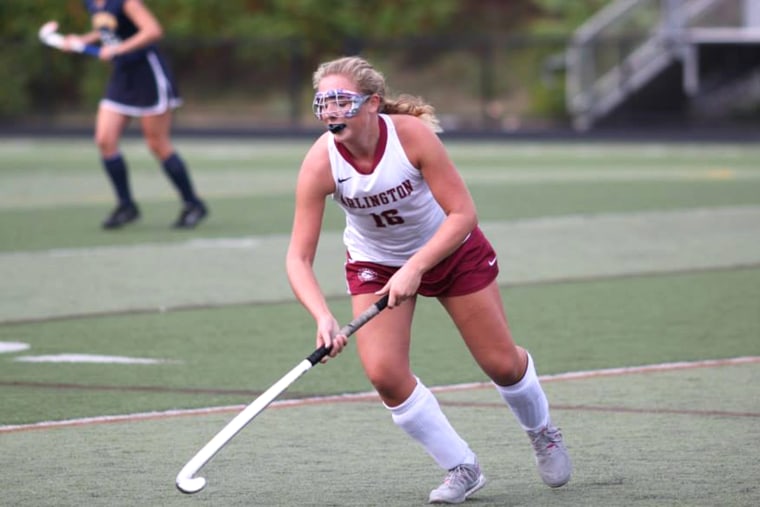 But in December of that year she was diagnosed with epithelioid sarcoma after doctors found a tumor under her armpit. Then they discovered that cancer had spread to her lungs and spine.
Catherine kept up a positive attitude and persevered through chemotherapy, radiation and immunotherapy. She attended school when she could, went on several college tours and appeared in the school play last spring.
When hospitalized, she studied for her AP classes and recorded a campaign speech for student council president. She won.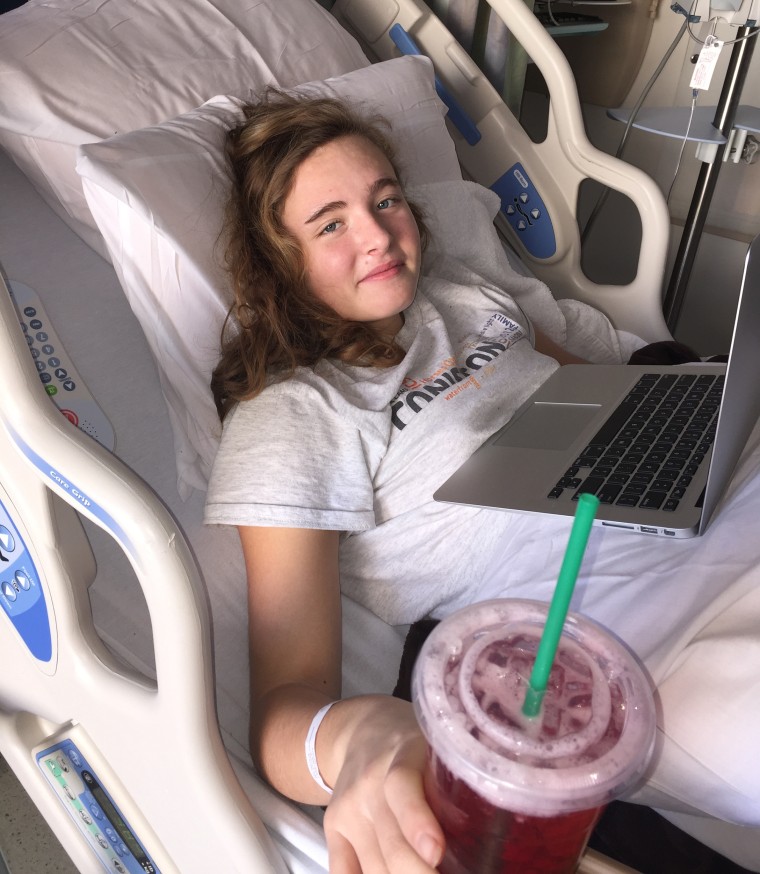 She was effervescent, loud and fun. And, her mom says, she would have loved the sisterhood.
"This would be incredible to her," Goodwin said.
Goodwin is "struck by the pure joy and magic" of Catherine's friends wanting to wear the gown this year _ and beyond. She has already received requests from friends who want to claim it for next year, and from a cousin who is still in middle school.
Long live the sisterhood.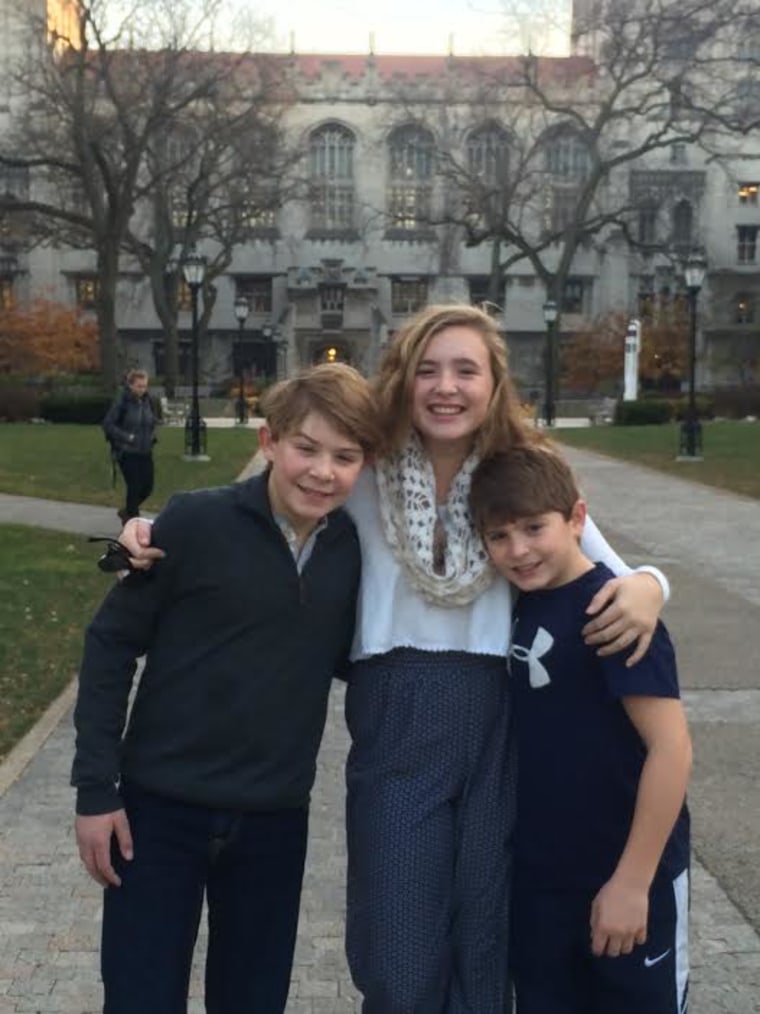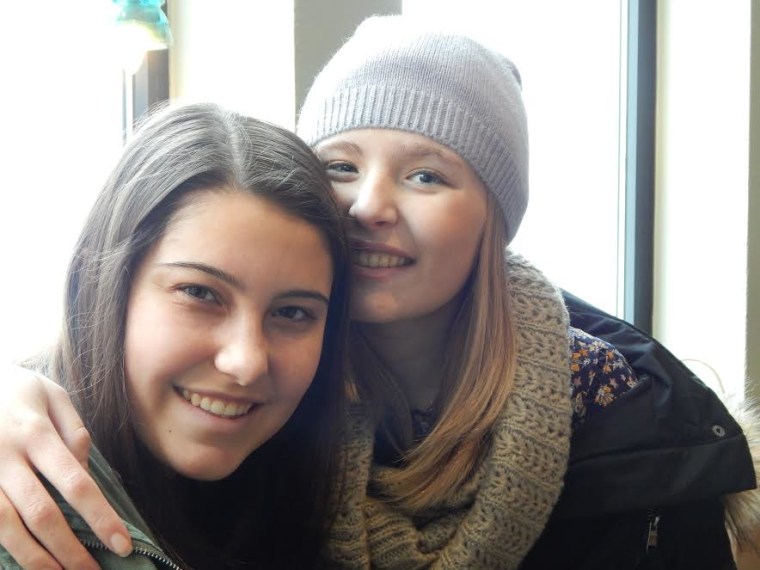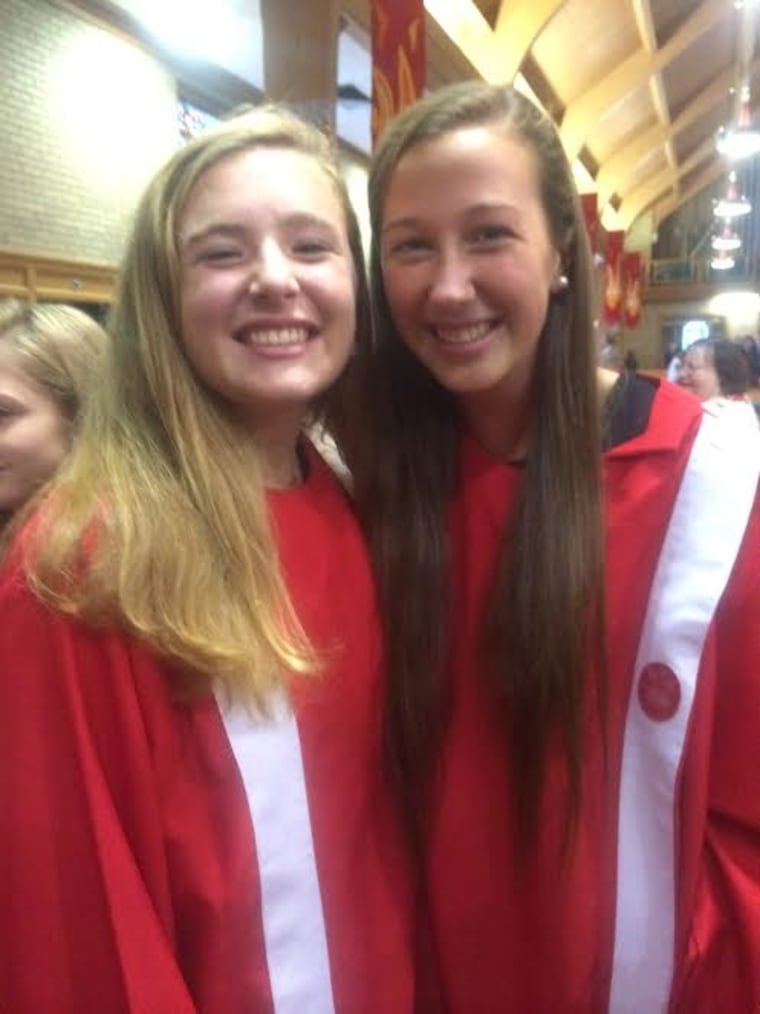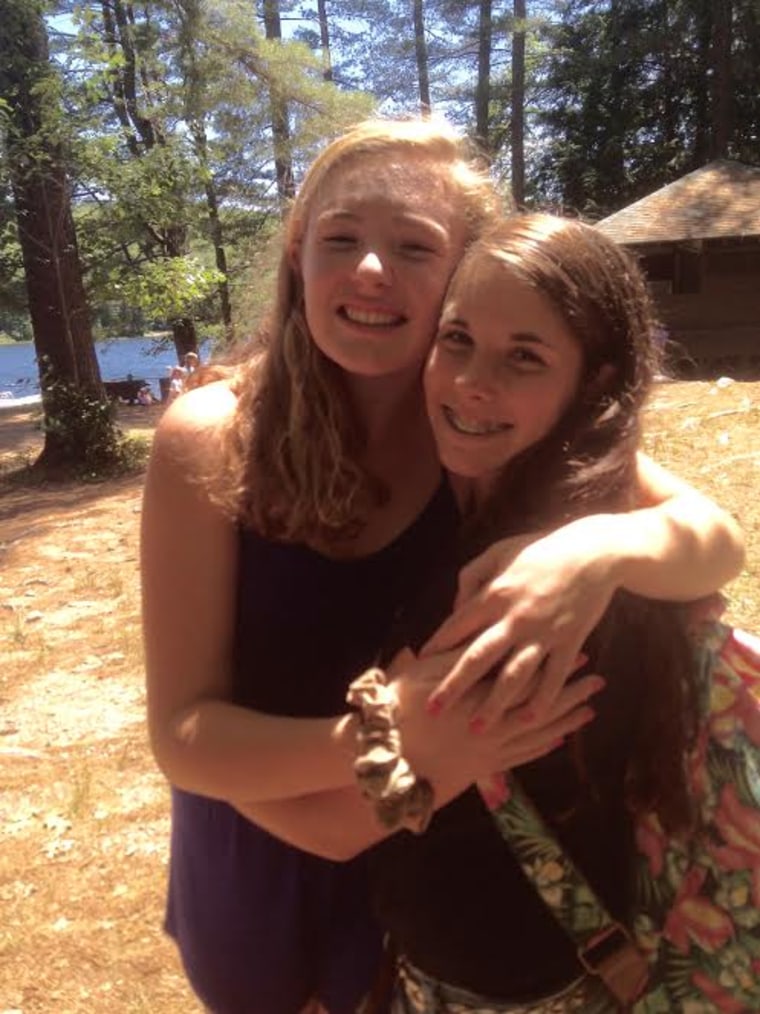 Donations to the Catherine J. Malatesta Scholarship can be made here: www.gofundme.com/catherinemalatesta
TODAY.com contributor Lisa A. Flam is a news and lifestyles reporter in New York. Follow her on Twitter and Facebook.