You can find them across the country, from LA to New York:  Houses, usually in well-to-do suburban areas, filled with pregnant women and newborn babies.
It's part of a new trend called birth tourism, where wealthy foreign women spend thousands of dollars to give birth in the United States. Why? So their babies can get instant U.S. citizenship, which down the road affords them easier access to American schools and universities, as well as jobs.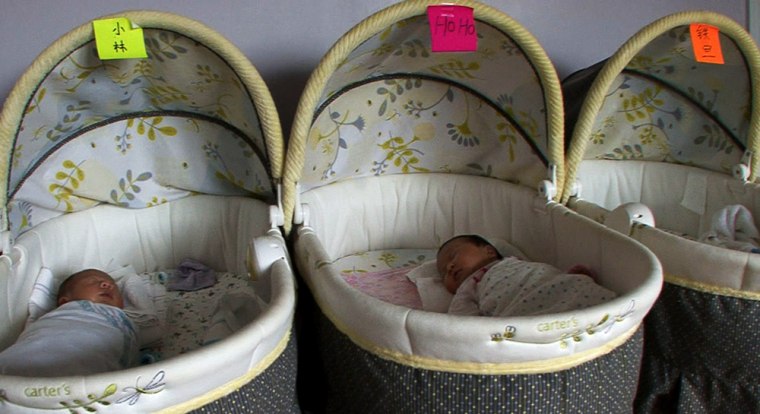 As NBC's "Rock Center" reports, the industry is both fascinating and controversial, considering some members of the U.S. Congress are trying to put an end to birth tourism.
"Rock Center" profiled a New York-based center that caters to wealthy Chinese women who come to deliver in U.S. hospitals (where they pay cash) and then have a month of rest and recuperation following the birth, as is a traditional Chinese custom.
One business owner, named Katie, described her clients:
"These women are the economic elite…and they are fueling the economy here," Katie said." I take them on shopping trips…one woman bought 15 Coach bags."
Katie says her business does everything from providing post-partum care and meals to women as well as helping  them obtain their babies' passports and social security numbers.
"We help them get information, even drive them to where they need to go to get the papers, so in the fastest possible time, they can get everything settled," she said.
What do you think about the business of birth tourism?
"Rock Center with Brian Williams" premieres Monday at 10pm/9c on NBC.