/ Source: TODAY Contributor
For Hunter and Hope Madden, the road leading to their newborn daughter, Evelyn, has been long and often heartbreaking.
Evelyn, born on March 11, is the couple's rainbow baby — a name given to a baby born after the loss of a pregnancy. Prior to learning Hope was pregnant with their daughter, the couple endured three miscarriages — two very early in the pregnancies and one much later, when during a sonogram of their son, Owen, they learned there was no heartbeat.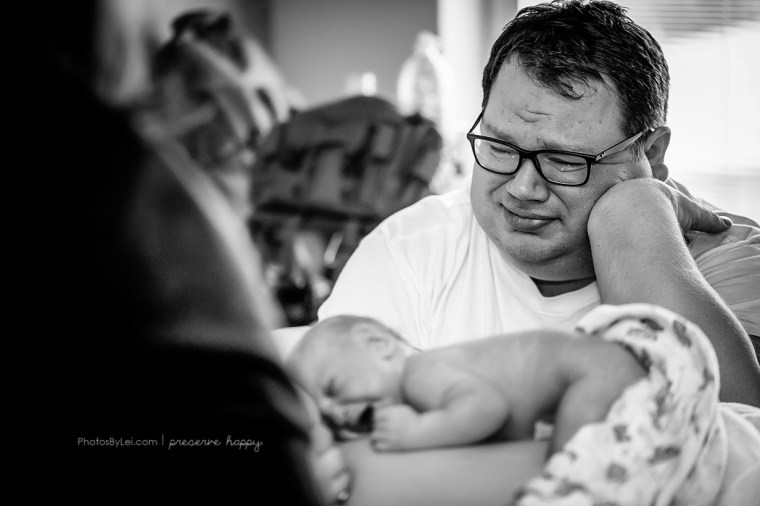 "Losing our son was very hard on both of us," Hunter Madden told TODAY. "It was just such a gut punch ... I think one of the worst things to come from losing Owen, other than his loss, was the way I kept waiting for the other shoe to drop with our daughter."
RELATED: Photographer stages confetti-filled maternity shoot to show joy of rainbow baby
Hunter says every visit to the doctor during Hope's most recent pregnancy was filled with "fear and slowly cautious optimism." After seeing his wife struggle with the emotions caused by infertility and loss, the Texas father says they handled the anxiety that came with the pregnancy by focusing on their faith, family, and love for one another.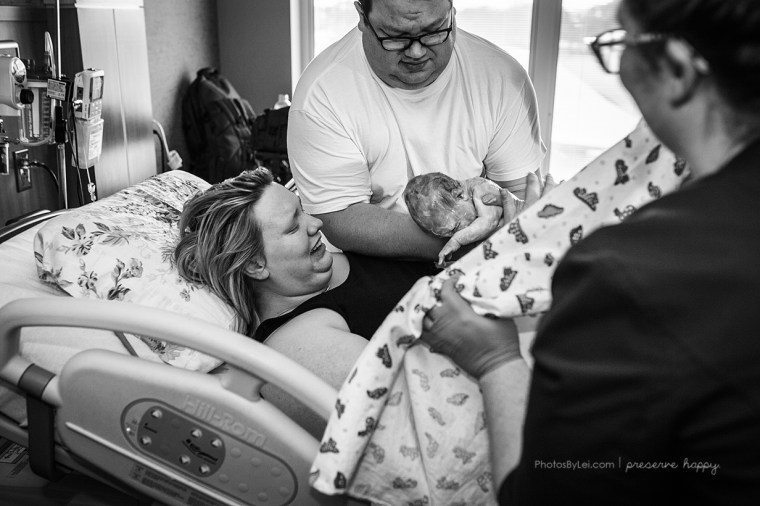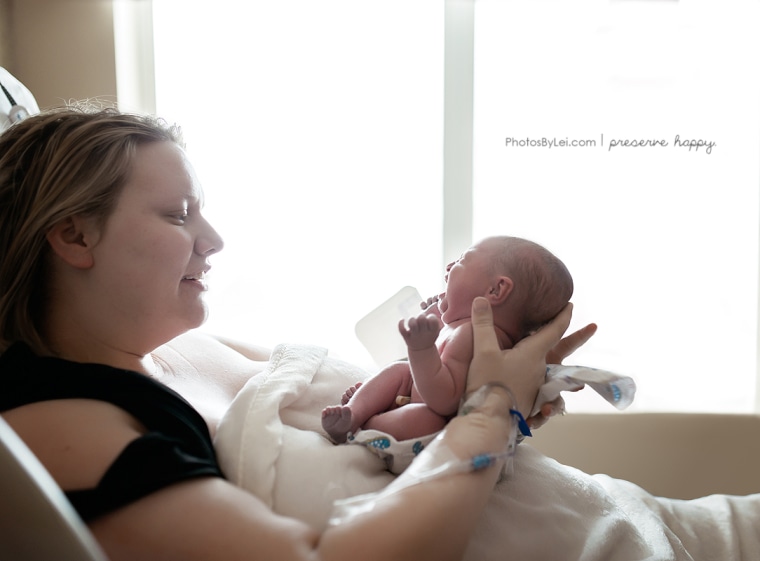 Hope Madden says she and her husband both have wanted to be parents for as long as they can remember. After several cycles of fertility treatments and three pregnancy losses, they had begun to give up hope that they would ever have a child. It was then that they learned Hope was pregnant again.
RELATED: Actress Eva Amurri Martino welcomes 'rainbow baby' after miscarriage
"We were very much prepared for the worst," said Hope. "And I think my entire pregnancy was that way. We just kept waiting for the floor to fall out from underneath us every second."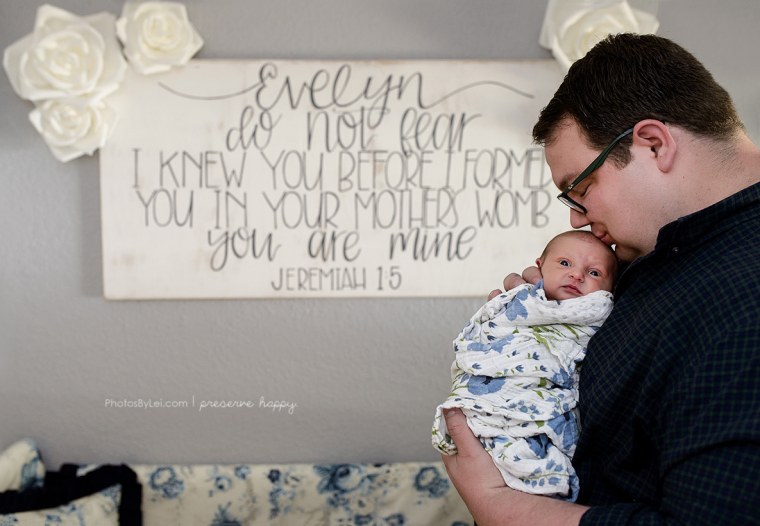 The floor, however, did not give way. And, when the Maddens finally welcomed their rainbow baby, Texas birth photographer Leilani Rogers was there to capture every moment.
In a collection of stunning images, Rogers captured the emotion felt by the couple as they held their daughter.
Rogers has shared several images from the birth on her Facebook page, stating, "Birth stories aren't just about laboring mothers, or brand new babies. They are about becoming a family."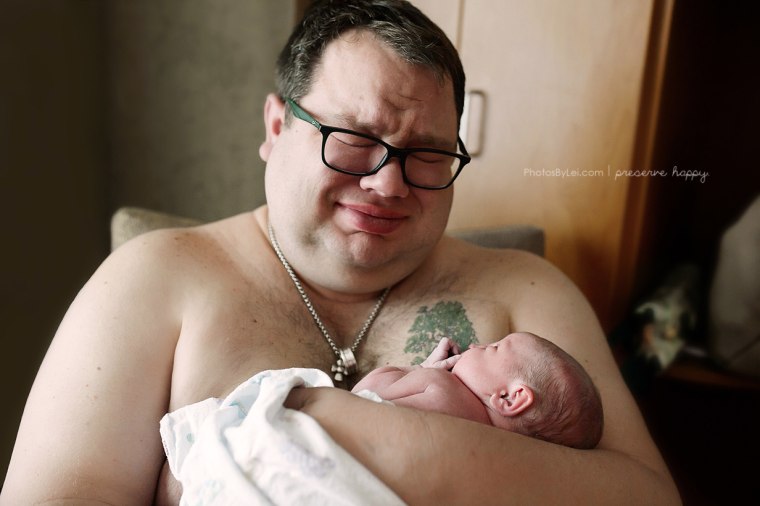 In one of Rogers' images, Hunter holds Evelyn to his chest, next to a tattoo intended to remember the loss of his son.
"My tattoo is a tree that turns into an anchor at the bottom," Hunter explained. "The tree represents my family tree and the anchor represents God's promise of love for us."
Never miss a parenting story on TODAY.com! Sign up for our newsletter here.
Hunter says the images capture his emotions about helping to deliver his daughter and finally realizing his dream of fatherhood.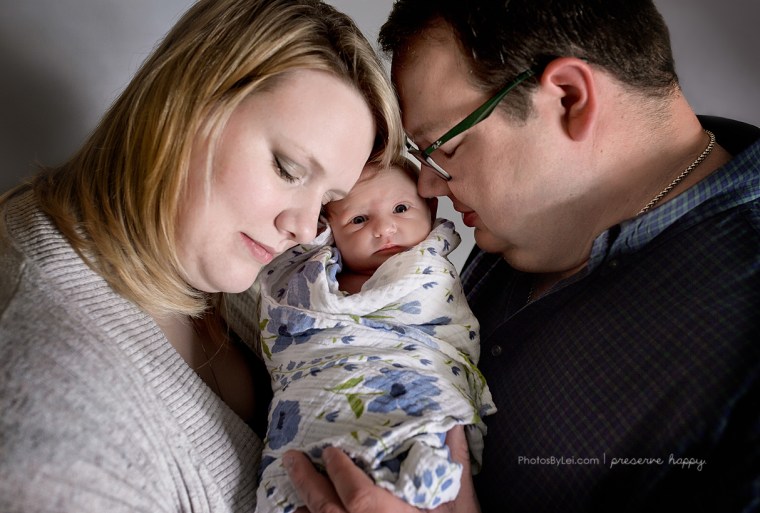 "I will never forget catching her as she was being born and the immediate, unconditional love I felt for her," said Hunter. "That's what you're seeing in those pictures, my love for Hope and our daughter."
"I could not believe I was allowed to hold something so perfect and I was overwhelmed with thanksgiving for finally getting to be a father."