Bindi Irwin lost two of the most important people in her life when she was very young.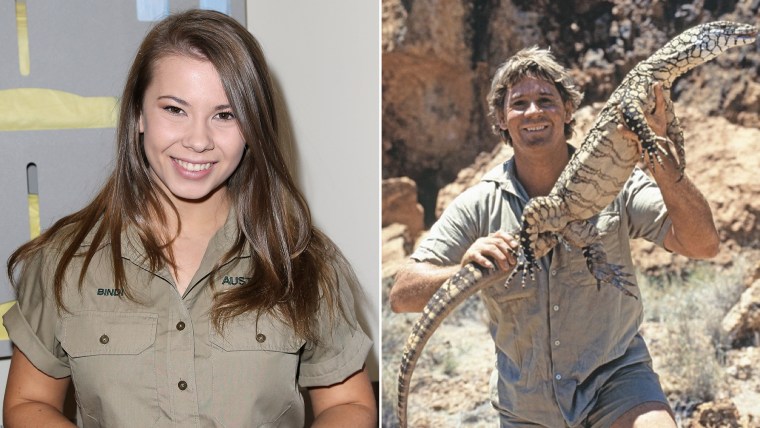 When she was just 8, her famous father, "Crocodile Hunter" Steve Irwin, died. And six years before that, his mother — Bindi's grandmother, Lyn — passed away.
But though they're both gone, Bindi has made it clear that she's thankful for every moment she had with them.
In honor of her father and grandmother's shared birthday Monday, the 17-year-old actress and conservationist took to Instagram to share a heartfelt message about the two "beautiful souls" that still mean so much to her.
"I love you," she wrote.
MORE: Bindi Irwin posts emotional tribute to late father, Steve: 'We miss you so much'
The next day Bindi shared another sweet sentiment on Twitter, pointing out that love never dies.
Following Lyn Irwin's death in 2000, Steve penned his own tribute to his mom in support of a memorial fund, and explained how his love for her lived on.
He wrote, "I was born right fair smack on my Mum's 20th birthday. Crikey! A birthday present she'll never forget. The umbilical cord of our souls was never cut; to this very day I am connected to my Mum."
Follow Ree Hines on Twitter.