Bindi Irwin received the first perfect 10 of the season on "Dancing With the Stars," but points were far from the most important part of her routine Monday night.
The theme for the evening was "most memorable year," and for the 17-year-old no year was more memorable than 2006 — when she lost her father, "Crocodile Hunter" Steve Irwin.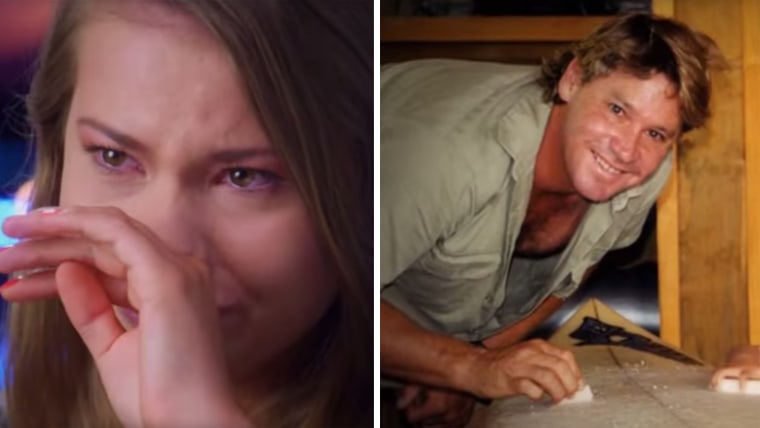 "You know, it's been nine years, and I never really dwelled on that point — when he did pass away," she explained of the event she said "shaped" her most. "I think that I'm kind of ready to tell that story."
And it was, of course, an emotional story to tell.
MORE: Steve Irwin remembered during daughter Bindi's 'Dancing With the Stars' debut
"I can remember being little and thinking, 'The one thing I want to do is be just like dad when I grow up," she recalled. "And I still feel like that."
Bindi was just 8 years old when her famous father died, and they'd always been inseparable.
"It took a really long time to understand what actually happened," she said with tears in her eyes. "For the rest of my life, I'll kind of feel like he's going to come home."
At the same time, she feels confident he's never left her. "His spirit lives on," she added.
In his honor, she took the dance floor for a contemporary routine set to the song "Every Breath You Take." She broke down several times during rehearsals preparing for it, but during the live performance, she held her tears until the end of the moving tribute.
The audience, however, could be seen shedding tears throughout the dance.
MORE: Bindi Irwin dedicates AC/DC song on 'Dancing With the Stars' to her dad
"I wish he could fully understand how much he's done for me," Bindi said of her dad. "And that I miss him."
Everyone who watched her performance certainly knows.