If you thought "Birdman" — the Academy Award-nominated film about a past-his-prime actor tormented by his old on-screen alter ego — was surreal, then get ready for "Big Birdman."
The folks at "Sesame Street," who've proved themselves pros when it comes to making fantastic big and small screen parodies for kids, have created a sendup that only a grown-up could love.
Of course, that's mostly because the show's young viewers aren't exactly in the know about "Birdman," with its R rating.
But everybody knows about Big Bird, who — along with Carroll Spinney, the man who's voiced the Muppet for more than 45 years — is the star of this spoof.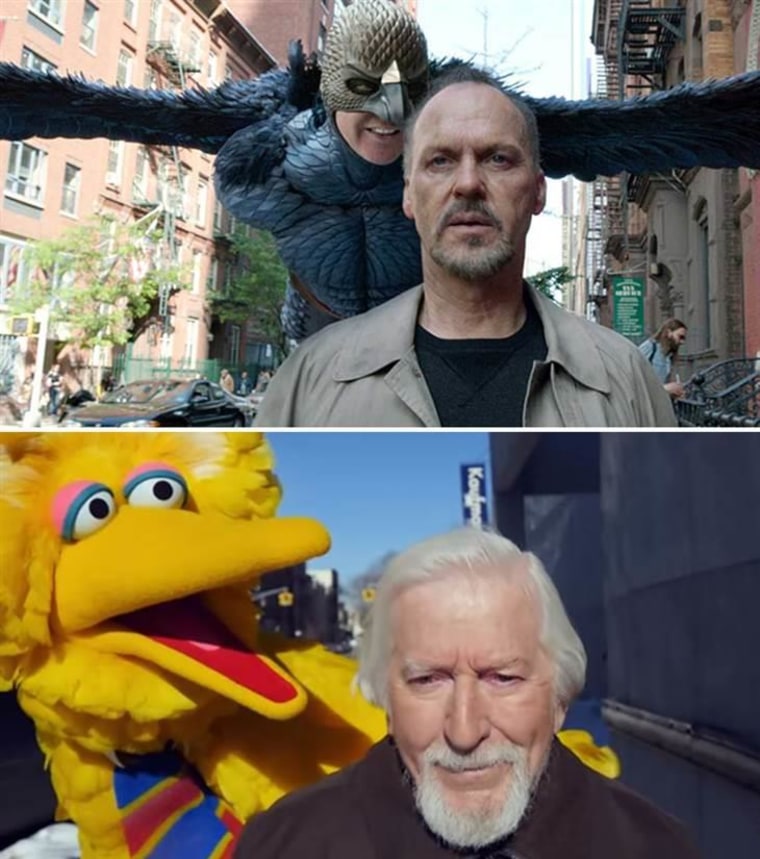 In the clip, Spinney takes on a Riggan-like role while his feathery self (this time voiced by Big Bird understudy Matt Vogel) follows behind him with a series of rhetorical questions.
"How many different ways can you learn the alphabet? Lots apparently," the yellow Muppet muses. "How did we get here? How did we get to Sesame Street?"
Too bad the only Oscar in the future for Big Bird is the Grouch variety, because this is definitely award-worthy.
Follow Ree Hines on Google+.