Melissa Rauch is now a mom!
The 37-year-old actress announced the happy news in a short but sweet post to Instagram Monday.
Rauch, who's best known for playing the part of Bernadette on "The Big Bang Theory," shared a simple polka-dot covered graphic that read, "It's a girl."
"I am beyond over the moon to share that our beautiful baby girl, Sadie Rauch, has arrived and our hearts are bursting at the seams with love for her," she wrote alongside the image.
Sadie's arrival would be special to Rauch and her husband, Winston, no matter what, of course, but the event means even more to them after everything they've been though.
When the star first announced her pregnancy in an essay she penned for Glamour in July, she opened up about how much trepidation she felt sharing the news at all in the wake of a previous pregnancy loss.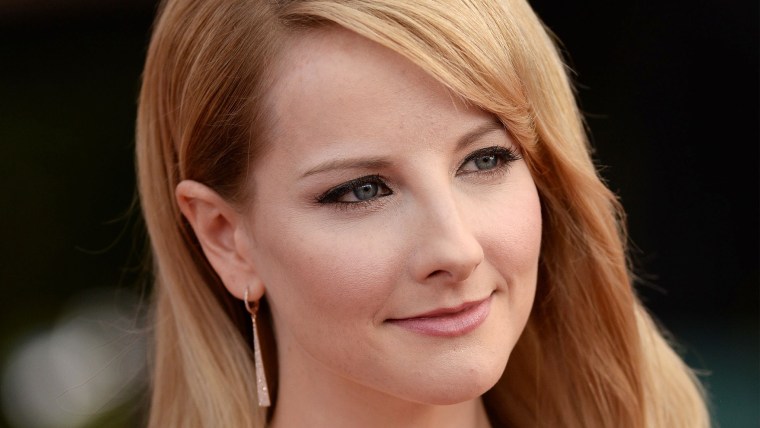 "Here is the only statement regarding my pregnancy that doesn't make me feel like a complete fraud," she wrote. "'Melissa is expecting her first child. She is extremely overjoyed, but if she's being honest, due to the fact that she had a miscarriage the last time she was pregnant, she's pretty much terrified at the moment that it will happen again. She feels weird even announcing this at all, and would rather wait until her child heads off to college to tell anyone, but she figures she should probably share this news before someone sees her waddling around with her midsection protruding and announces it first.'"
Her candor about the miscarriage and the anxiety it caused her during her recent pregnancy was powerful, important and, unfortunately, rare.
That's why she and other famous faces joined forces in October to let other women who've suffered similar losses know there's no shame in opening up about the pain and, most importantly, that they're not alone.
Rauch underscored that message in Sadie's birth announcement.
"I will never take for granted the difficult road it took to get here," she wrote. "To those on that road: I'm sending you so much love today and always."