Having a baby is often a joyful time, but the fact is that not every pregnancy follows through to birth: as many as 30 percent of all pregnancies lead to miscarriage.
Yet pregnancy loss remains a source of shame for some women, who rarely speak publicly about what it's like to lose a child early on.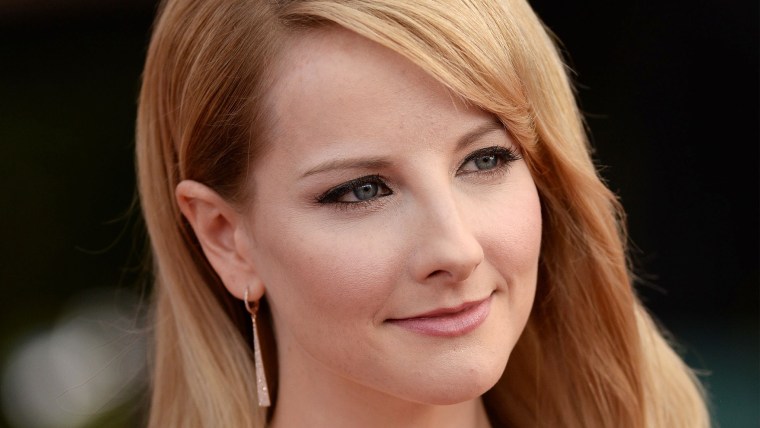 That attitude is something "Big Bang Theory" star Melissa Rauch and several other women (including Olympic medalist Nancy Kerrigan) are hoping to bring out into the open with a new PSA that underscores one important fact: "You are not alone."
Rauch, who is currently expecting her first child with husband Winston, and who also wrote about her earlier miscarriage in July for Glamour, posted the PSA on her Instagram. It also accompanies a new essay she's written for Glamour, and features 15 women speaking to the camera about the number of their miscarriages, and why it's important to share their stories.
"It's not your fault," they say.
"It's OK to not be OK right now," says Rauch.
There's plenty of encouragement to talk, reach out and establish a community of women bound together by this loss, to bring it "out of the shadows," as one woman notes.
The PSA is tied to Pregnancy Loss Awareness Month.
As Rauch notes in her essay, the women who spoke "opened my eyes to the possibilities of what could happen if we lived in a world where this issue was spoken about more freely. Perhaps we wouldn't be so hard on ourselves or feel so isolated while going through the agonizing grief and devastation that so many of us encounter on the road to motherhood. My heart is forever changed by the tonic of their voices."
The essay and the video do not point specifically to one place where pregnancy loss can be discussed, but there are community and therapy outlets available, including the Pregnancy Loss Support Program, National Share, and Through the Heart, just for a start.
Because as those organizations and Rauch want you to know: you're not alone.
Follow Randee Dawn on Twitter.