Sean Curtin couldn't help but cry when his parents picked him up an hour early on the last day of school earlier this month — the third grader hadn't missed a day of class since kindergarten, and he didn't want to leave.
But his tears of sadness quickly turned to tears of joy when they surprised him with the news that he'd be going to Disney World that same day.
"We got this in the mail today. How about you open it up and see," his mother Tanya Mclain-Curtin says in a sweet video capturing the surprise, which the family posted to YouTube.
Based on the outer design of the box, Sean knew immediately what was inside: Disney's "MagicBands," used throughout the theme park.
With his jaw practically on the floor, Sean started crying again, and unbuckled his seat belt to hug his mom in the front seat. His parents confirmed that the family was headed to Disney, the trunk already packed with their suitcases.
Sean's parents told TODAY.com they'd been planning the trip since August 2014, to celebrate the couple's 10th wedding anniversary and their son's final day of third grade. Somehow, they managed to keep it a secret all year long.
"From the beginning, we were going to surprise him," Brian Curtin told TODAY.com. "I knew if we told him we were going to Disney, he would've spent the entire year watching videos of Disney, researching the characters and he would've known the entire layout of the park. It wouldn't have been a surprise."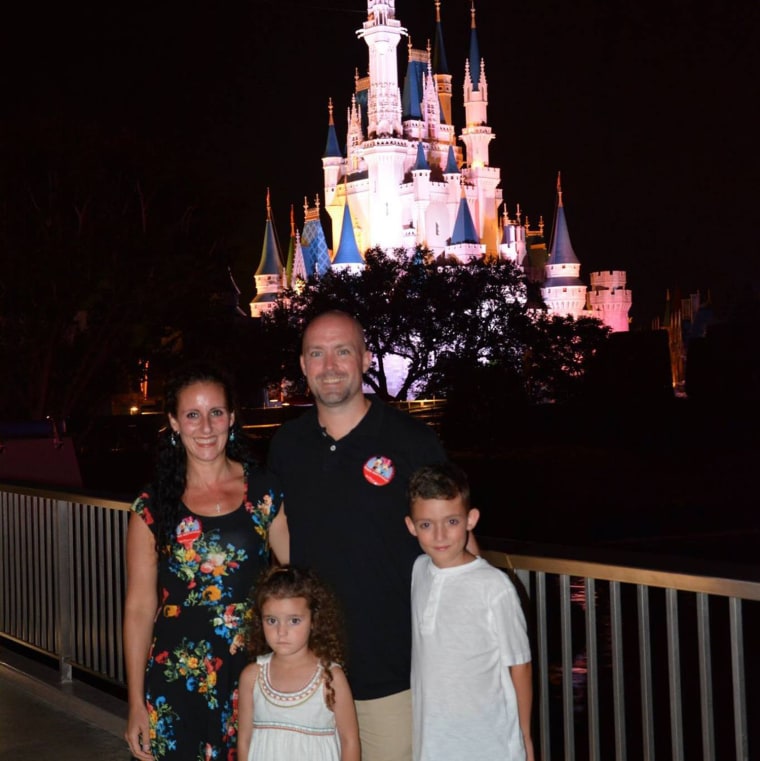 Their tech-savvy son also happens to be a very talented student in the classroom. The 8-year-old will head to William Peace University in Raleigh, North Carolina this July to participate in the National Youth Leadership Forum: Pathways to STEM program. Sean was nominated by his teacher to attend.
Sean's parents, who are very proud of his achievements, were delighted to see the normally shy student "let his Disney side out" during the trip, which they took on June 4.
"Every now and then we'd catch ourselves looking at the kids and seeing them in awe of everything: Mickey walk by, the fireworks at night, the rides; it was the best trip we ever had," Curtin said.