So far, there aren't many known knowns about Beyoncé and Jay-Z's twins.
We do know the singer and her husband (aka Shawn Carter) were expecting twins, and we're reasonably certain she gave birth in mid-June (grandpa Matthew Knowles couldn't contain his social media excitement). But that's about it!
Until now. Maybe.
According to People, on June 26 the company run by the new parents — which owns trademarks to their names (and which filed one for their 5-year-old daughter Blue Ivy earlier this year) — has filed trademarks for Rumi and Sir Carter.
The Carters tried trademarking the name Blue Ivy in 2012 but lost.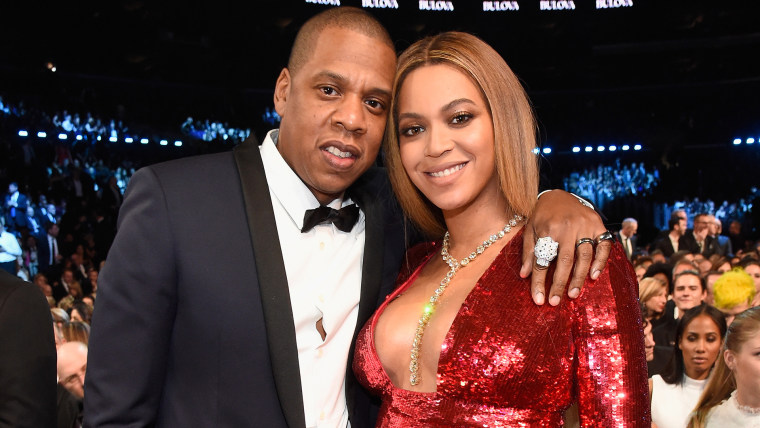 "Rumi" is the last name of a 13th century Persian poet, and "Sir" is used in one of his poems, so that may have something to say about the origins — assuming this information is correct. TODAY reached out to the Carters' reps but hasn't received confirmation.
Still, if true this would likely indicate that the couple now have one 5-year-old daughter and two newborns. We hope to learn more soon, but for now ... everything's still a Rumi. Er, rumor.
Yes, Sir!
Follow Randee Dawn on Twitter.