What to do in Yellowstone National Park
First, the geysers: Half of the world's boiling, bubbly pools are located in Yellowstone, the country's oldest national park. (Yellowstone currently rests on a volcanic hot spot, hence all the geothermal action.) The park also has otherworldly sites like the 24-mile–long gorge known as the Grand Canyon of the Yellowstone River and the vividly multicolored Grand Prismatic, a hot spring that's deeper than a 10-story building. Hundreds of animal species also roam the area, including elk, bison, grizzly bears and bighorn sheep. They may delay traffic, but it's well worth it.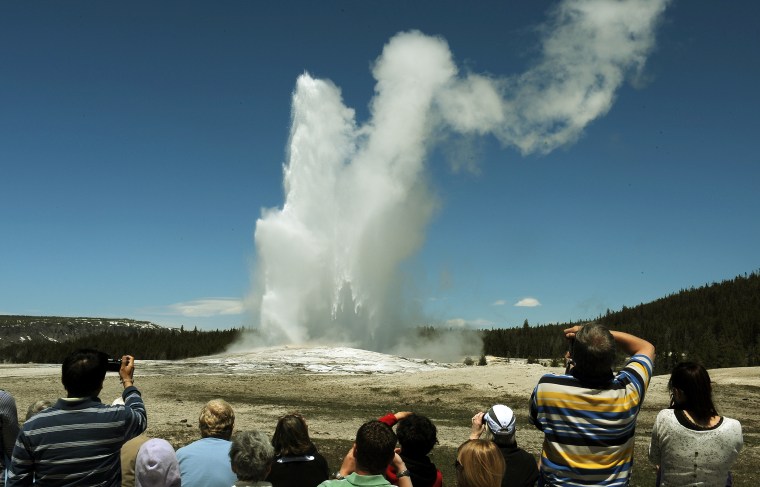 Where to go in Yellowstone National Park
Old Faithful is the park's most famous geyser, thanks to its easily accessible viewing area and the frequency and regularity of its eruptions, which happen every 60 to 90 minutes (there's a handy sign in the visitors' center that lets guests know about when to expect the next display). When one happens, you'll see boiling water shoot up to 185 feet into the air — that's higher than a 15-story building. The area around Old Faithful is called the Upper Geyser Basin, and there are 150 hydrothermal marvels in just one square mile, including a mudpot and the intriguing Doublet Pool, which has unusual ledge formations and blue-green water.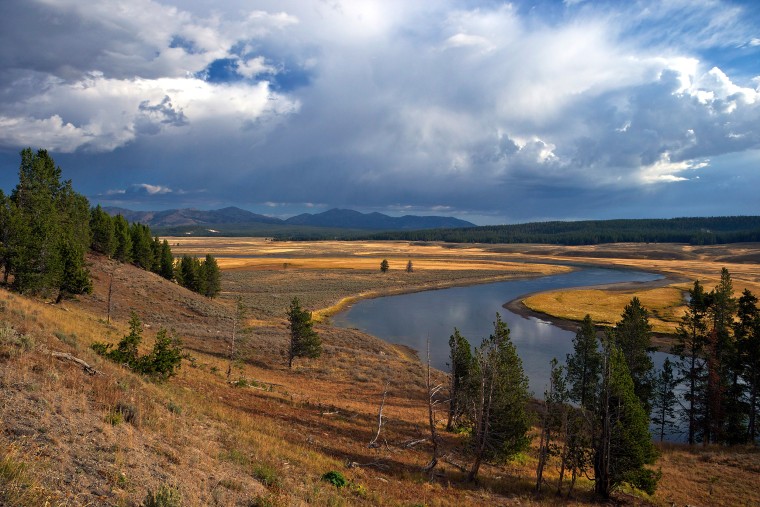 From Yellowstone Lake, point your car north and drive slowly through the Hayden Valley, where you'll likely see herds of grazing bison along with coyote, wolves and maybe even grizzly bears. Artist Point is one of Yellowstone's most visited and photographed lookout spots, offering a captivating view of the 300-foot–high Lower Falls as it tumbles down the Grand Canyon's colorful wall.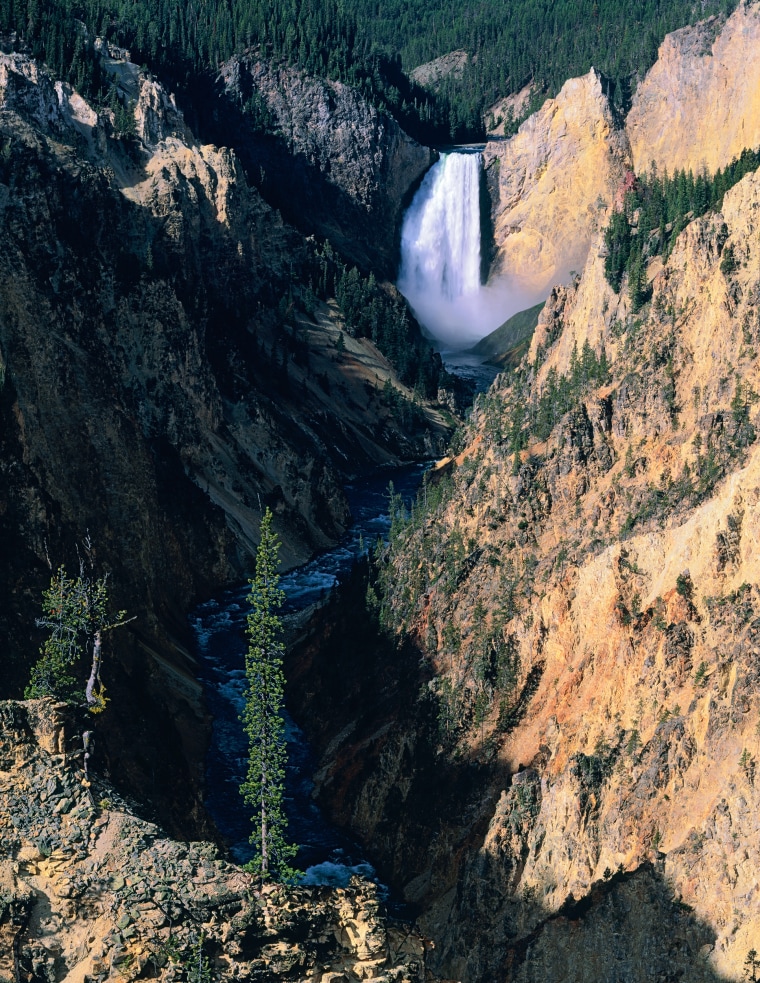 Where to stay in Yellowstone National Park
Want to tell your kids they'll be staying in the world's largest log building? Book way in advance at the park's iconic Old Faithful Inn, which opened in 1904 and sits directly adjacent to the famous geyser. There's a wide range of room types, from "Old House" rooms in the original building (some without private bathrooms) all the way up to suites that overlook the geyser basin. Due to the inn's popularity, many families first snag their Old Faithful lodgings before crafting the rest of their itineraries. The massive Canyon Lodge & Cabins encompasses five lodge buildings, three of which were built between 2014 and 2016, as well as some standalone cabins. Although the digs are less charming than some of Yellowstone's more historic hotels, the ultra-convenient location puts you in a prime position to explore not only the canyon, but also the Hayden Valley, Mount Washburn and, slightly further south, Yellowstone Lake. The nearby Canyon Village complex also has helpful conveniences like a gas station, general store and cafeteria.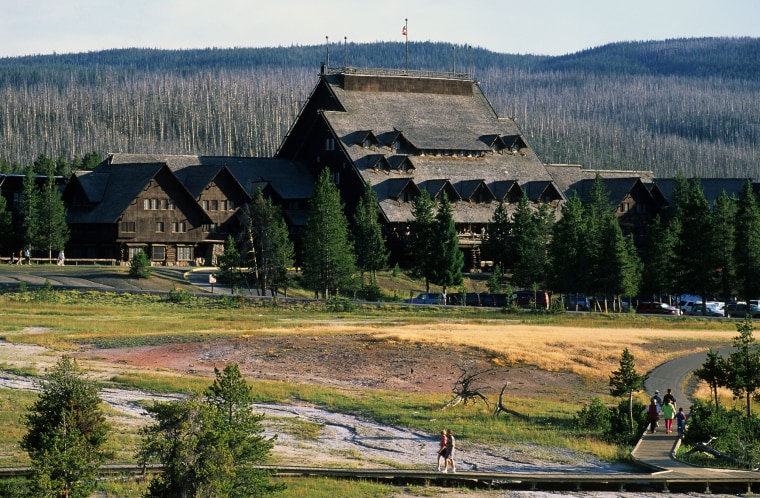 Where to eat in Yellowstone National Park
Dinner reservations can be hard to come by at the Lake Yellowstone Hotel Dining Room, the park's oldest hotel, so come for lunch, when your kids will be in better form anyway. The focus here is on healthy, sustainably produced food, and even the kids' menu reflects this: Sandwiches come on nine-grain bread, vegetables and fruit are offered as side options (along with french fries, of course) and gluten-free bread and meatballs are available. After lunch, walk around the grounds of the lemon-yellow Colonial Revival building, which has an elegant, white-columned facade and has been designated a national historic landmark. The Old Faithful Basin Store is a basic, quick-service option with a 1950s diner vibe. Reliable choices include personal pizzas, salads, soups, chili, and hot dogs. If there's room, finish with a Huckleberry Shake. (Adjacent to the Old Faithful Inn, it's not to be confused with the Old Faithful General Store.)