What to do in Sun Valley
Are you a diehard skier who's hoping the kids will follow in your, er, tracks? The roomy, laid-back Sun Valley resort, where an entire mountain is dedicated to learning, is arguably one of the best places for kids to master skiing and snowboarding. Fun fact: The course of skiing history changed forever in 1936, when the world's first chairlift was installed at Sun Valley. Summer visitors see a completely different side of the mountains through hiking, whitewater rafting, horseback riding and mountain biking.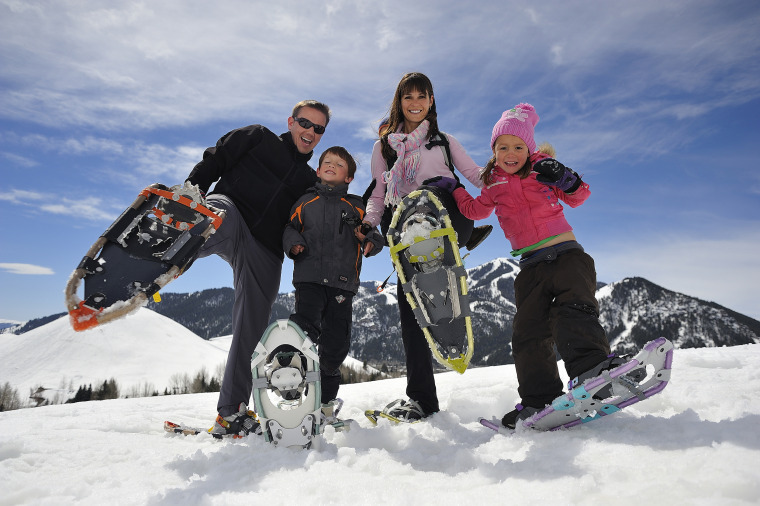 Where to go in Sun Valley
With its wide, treeless slopes and mix of terrain parks for all skill levels, Dollar Mountain provides an excellent introduction to skiing and snowboarding. Parents can drop kids off here for ski school and shuttle over to Bald Mountain (known as "Baldy") for more challenging runs. The Sun Valley Recreation Center runs round-trip horse-drawn sleigh rides to the Trail Creek Cabin restaurant, a creekside log structure that offers an excellent view of Bald Mountain. The ride takes about 30 minutes each way (the cozy sled is outfitted with heavy blankets) and dinner is included in the ticket price. More than just a place to rent skates and get on the ice, the Sun Valley Ice Rink is a community hub that's open year-round. The figure skating school is run by Olympic silver medalist Linda Fratianne, the Suns' minor elite hockey team plays and practices here during the winter and there are ice shows starring Olympians during the summer.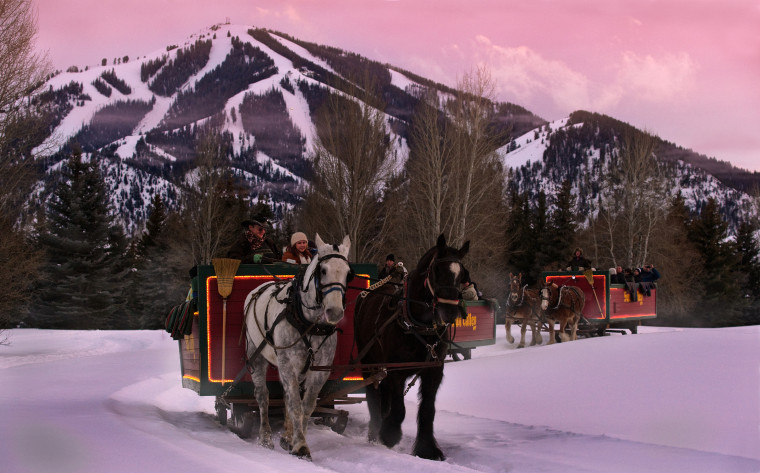 Where to stay in Sun Valley
At Sun Valley Resort, none of the hotels are "ski in, ski out," but guests who are skiing for multiple days have the option to store their gear on the mountain. When the Sun Valley Lodge was renovated in 2015, rooms were enlarged, the pool area was spiffed up and a spa was added (the better to soothe those aching muscles after a day on the slopes). Along with traditional hotel rooms, the lodge also offers apartment condominium rentals with full kitchens and multiple bedrooms. Affordable, comfortable and modern, the Best Western Kentwood Lodge has a convenient location in the middle of downtown Ketchum, as well as a game room and heated indoor pool to keep kids entertained. Rustic-looking log beds, Southwest-style textiles and the lobby's massive stone hearth evoke the surroundings outside.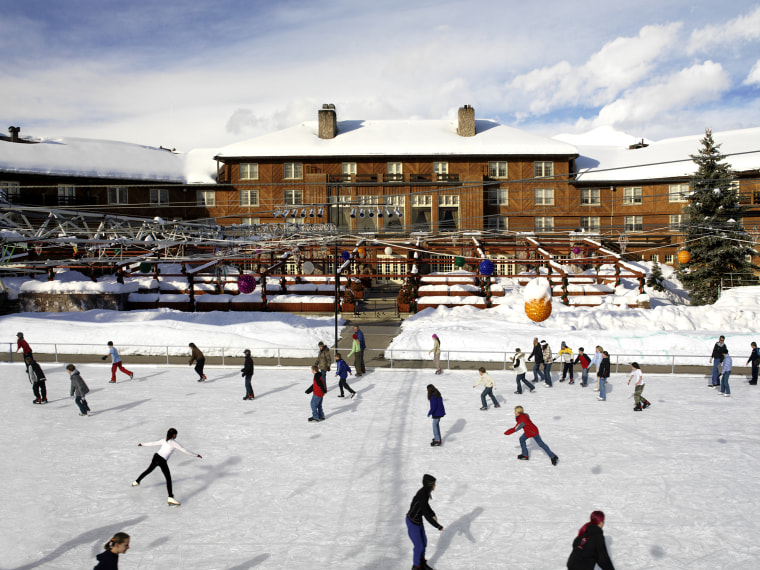 Where to eat in Sun Valley
Ketchum Grill is located in one of Sun Valley's oldest buildings, an adorable 1884 wood-frame cottage that once belonged to E.B. Williams, the town postmaster. Luckily the food, which includes creatively topped pizzas, handmade lemon noodles and a rustic apple tart, more than lives up to the setting. The Sun Valley Lodge Bowling Alley & Game Room has six regulation-length lanes and a kids' menu that rivals any restaurant in Ketchum, with choices like fruit and yogurt "fun-due," corn dogs and the foodie snack plate (a mix of chicken bites, dip, crackers and vegetables).