What to do in Omaha
The plucky, pioneering spirit that has historically defined this Missouri River city, which is a stop on the Lewis & Clark National Historic Trail, is still palpable today. Some families simply stop here for a night as part of a road trip, but the well-curated museums, renowned zoo, botanic garden and other attractions (like a drive-through wildlife safari) can easily keep you busy for a week or more.
Where to go in Omaha
Omaha's conservation-focused Henry Doorly Zoo & Aquarium is one of the most highly regarded zoos in the world, with thousands of animals spread across almost 20 different habitat areas, including jungle, desert and rainforest. Besides seeing real-life gorillas, tigers, white rhino, giraffes and more, little ones will also love hands-on experiences like goat brushing, parakeet feeding and holding marine critters at the aquarium touch tank. For getting around the 130-acre space, visitors can take the tram, train or chairlift ride known as the Skyfari.
A walking and biking hub, the curved Bob Kerrey Pedestrian Bridge (or just "Bob") spans the Missouri River and is the longest footbridge to link two states; be sure to snap of photo with feet on either side of the state line. On the Nebraska side, children will love cooling off amid the playful jet fountains and checking out the stone animal sculptures at the River Critters Environmental Play Area. At the Omaha Children's Museum, kids can tinker with child-size tools to build their own creations, visit the art studio and perform hands-on science experiments. Everyone ends up at the Super Gravitron, feeding lightweight balls into a huge machine that moves them up through a tube, into a central chamber and back down onto the heads of waiting kids.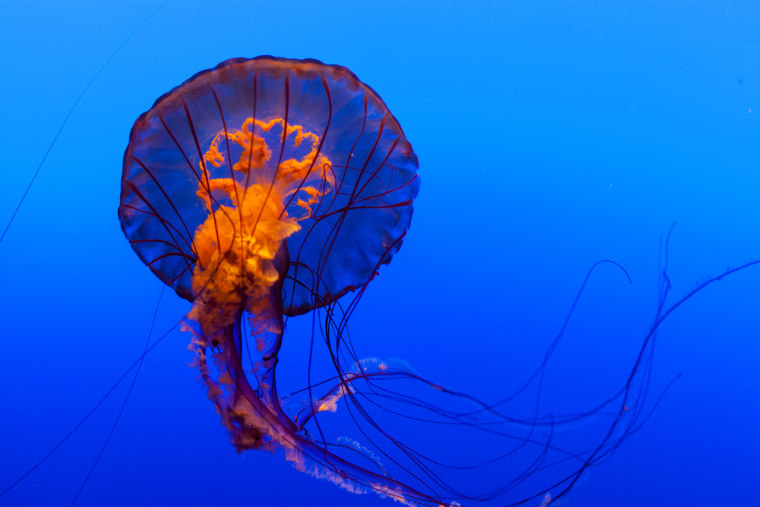 Where to stay in Omaha
The Marriott Residence Inn Downtown/Old Market is housed in a stately Art Deco skyscraper that was once a Federal Building. You can see remnants of the building's history in the communal Hearth Room, where three original vault doors are on display, and in touches like the marble wall detailing and polished brass elevator doors in the lobby. Because the building was retrofitted, some rooms have quirky shapes, but they're comfortable and spacious with high ceilings, and even the simplest queen-bed studios have an additional sleeper sofa. Rooms are spotless and beds are comfy at Best Western Plus Kelly Inn, but the real draw is the indoor pool, which has two water slides that are perfectly sized for younger kids, as well as a rain tree and plenty of pool toys. It's conveniently located near the freeway and the included breakfast is hearty and delicious.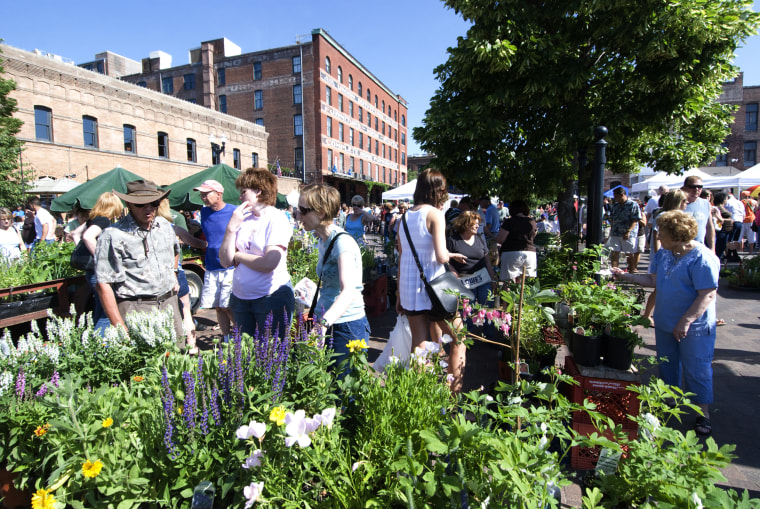 Where to eat in Omaha
Peanut butter and jelly pizza and spaghetti and meatballs are a few of the comfort dishes on the kids' menu at Old Spaghetti Works in Old Market Town. The restaurant is housed in a former warehouse and the salad bar is served from the back of an antique Model-T truck — maybe your kids will finally be excited for vegetables? Ted & Wally's ice cream shop in Old Market is the place to be for cold treats: The sweet, creamy confections are made using old-fashioned hand methods, with rock salt and ice. There are always some kid-pleasing flavors like Dutch chocolate and salted caramel, and funkier choices — such as beer, vegan basil mint, bee pollen, or roasted corn — change daily.