What to do in Charlevoix, Michigan
Surrounded by four bodies of brilliant blue water—Lake Michigan, Lake Charlevoix, Round Lake and Pine River Channel—there are plenty of things to do in Charlevoix, Michigan. This Up North town is known for its beaches, parks, hiking trails. The unusual architectural sites, like Earl Young's mid-century Mushroom Houses (picture Hobbit huts) and the grand 1918 French Renaissance style estate Castle Farms, will impress children. During winter, residents and visitors head inland to Boyne Mountain for skiing, snow tubing and fat-tire biking, making it a top destination and a great place to take your kids before they're grown.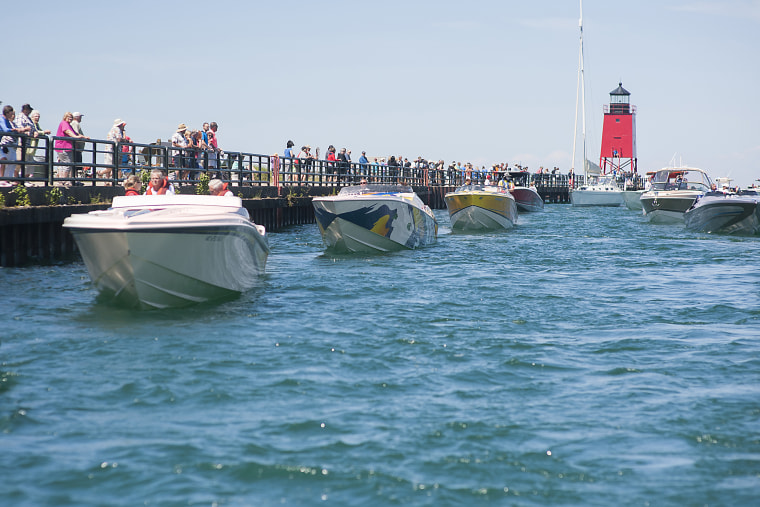 Where to go in Charlevoix
Rent some wheels from Revolution Bike and cycle along the flat, pleasant Little Traverse Wheelway. This 26-mile bayside bike path connects Charlevoix with Petoskey and Harbor Springs, two other popular resort towns.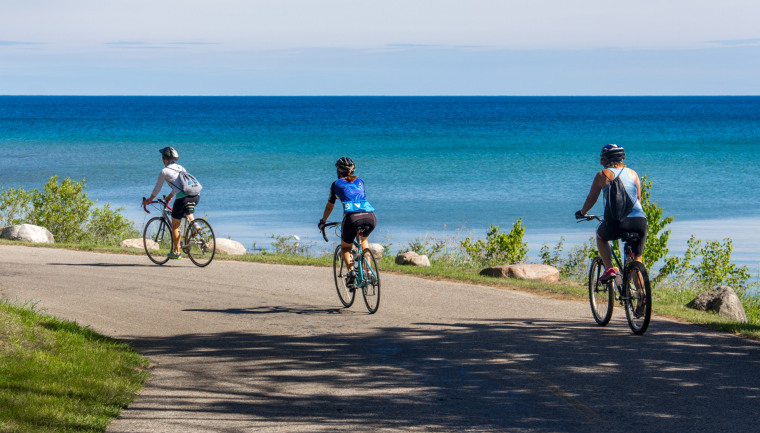 Hunting for Petoskey or Charlevoix stones is a hugely popular pastime in the area. (Fun fact: They're not actually stones, but fossil fragments of once-living coral.) The tourism board has a list of beaches for a hunt and a photo of what to look for. One suggested spot is Fisherman's Island State Park, a preserve of bogs and rolling dunes that isn't technically an island anymore, due to the lowered water levels in Lake Michigan. Tickets for Avalanche Bay, the indoor waterpark at Boyne Mountain Resort, are included with a resort stay, but day passes are also available. There are several water slides and thrill rides; the newest is called The Big Couloir. The rider steps into a chamber at a near-vertical angle, a trap door falls away and they drop at a speed of 38 feet per second around a 360-degree loop, stuck to the wall of the tunnel by G-forces. For the younger crowd, there's a lazy river, play structure with a bucket drop, surf simulator and a kids' pool.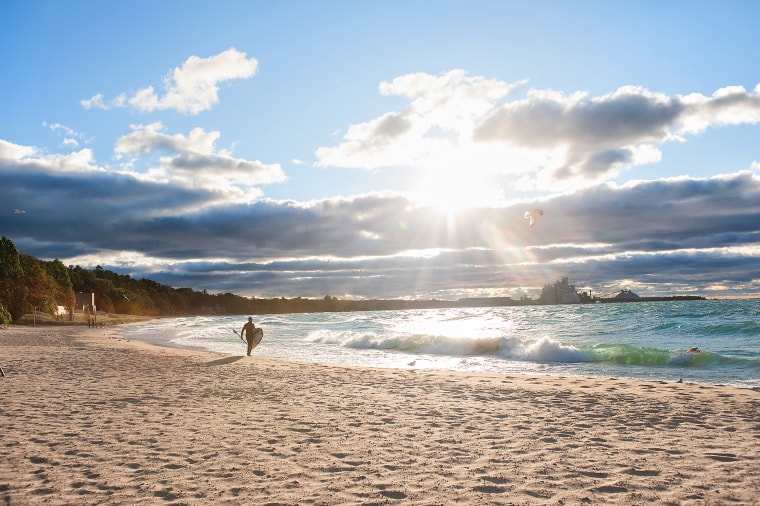 Where to stay in Charlevoix
The Pointes North Inn is a collection of one- and two-bedroom condominium suites. All are decorated slightly differently, but they share a common indoor-outdoor pool (an underwater tunnel links the two sections) and a fitness center. Most rooms have an electric fireplace, a large jetted tub and either a balcony or screened-in porch. The Mushroom Houses are four rental homes designed by Charlevoix's famed midcentury builder Earl Young. His structures, sometimes called "gnome homes," share common elements such as a low, horizontal profile; curving rooflines and undulating eaves; and the use of materials like boulders, limestone and fieldstone that blend with the landscape. The rental houses range in size from a smaller one-bedroom loft chalet to a six-bedroom villa with a media room.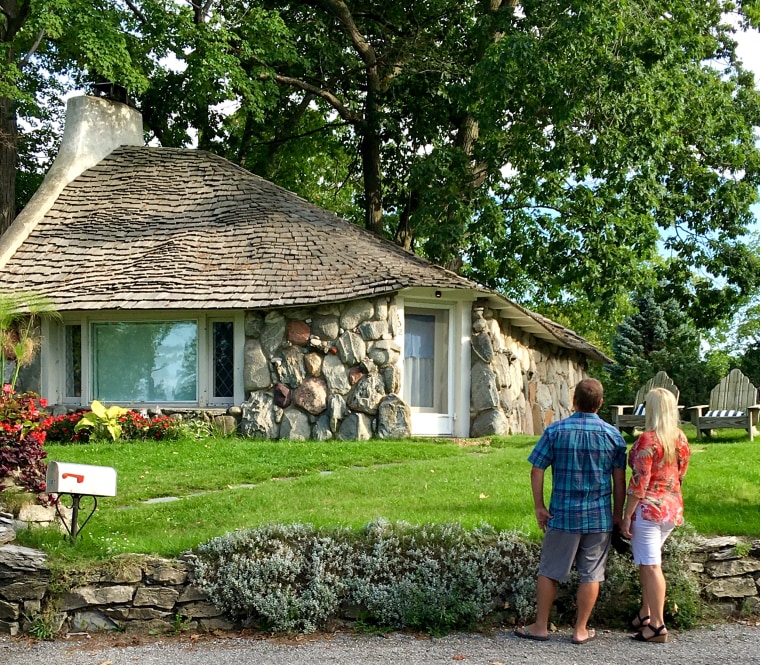 Where to eat in Charlevoix
At Stafford's Weathervane, patio tables have a prime view of the Charlevoix Memorial Drawbridge that lifts up and down to allow larger boats to pass. The whitefish and battered perch combo is a staple, as is the fish and chips and burger topped with bacon jam. Chilled cherry soup is a warm-weather special kids will love. That French Place is an adorable breakfast spot specializing in Breton-style buckwheat crepes with savory fillings like ham, bacon, egg, cheese and vegetables. But we won't blame you for being tempted by fillings like Nutella, local jam or caramel from the "sweet" side of the menu.