Imagine you were being granted one wish. What springs to mind? Broadway tickets? Exotic travel? All Amelia Meyer of Kansas City, Missouri, wanted was to pick up trash.
Amelia, 8, has an aggressive form of brain cancer that has required her to undergo surgery and radiation. When Amelia's oncologist put the family in touch with the Make-A-Wish Foundation in early January, the organization sent two volunteers to work with Amelia to find out what "wish" she might like granted, using prompts like "I wish I could meet…," "I wish I had…" and "I wish I could go to…"
RELATED: Mom pens letter to family of baby's heart donor: 'Your child will forever live on'
When the prompt "I wish I could be…" revealed Amelia's desire to become "a hero for the planet," it was decided: Make-A-Wish would organize a clean-up event for the local community, along with a campaign, to help Amelia's wish reach even further.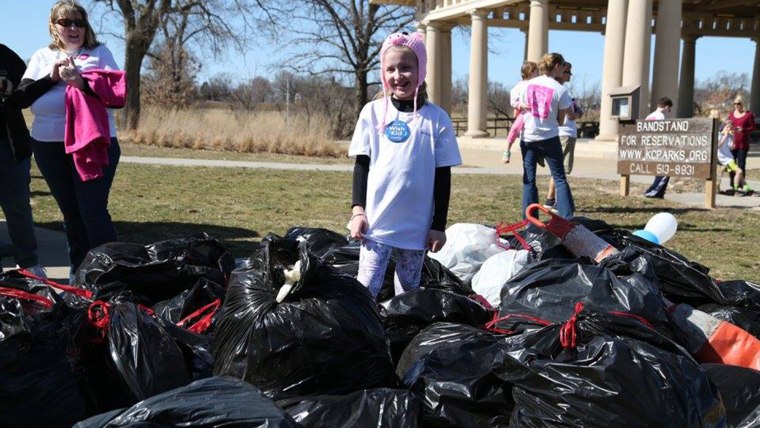 "When Amelia's dad and I heard, we were so touched," Jill Meyer, Amelia's mother, told TODAY.com. But the Meyers couldn't have anticipated the magnitude of what was to come. "We expected 30 people picking up trash at a park in Kansas City," Jill said. "Just a big party with family and friends."
What they got was a city-wide event spanning three locations and drawing hundreds of people on Jan. 27. Those who couldn't attend were asked to post photos their own clean-up efforts with the hashtag #AmeliasWish, which has over 300 Instagram posts to date (and welcomes new submissions, if you'd like to make Amelia's day).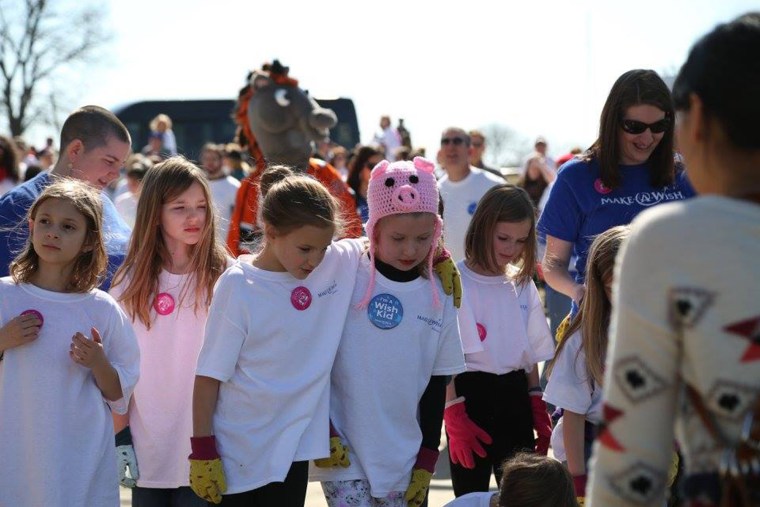 "We were thrilled and so surprised," Jill said.
Amelia had a blast moving between the three locations to pick up trash with her friends. Kansas City Mayor Sly James even named Feb. 27 "Amelia Meyer's Take Care of the World Day."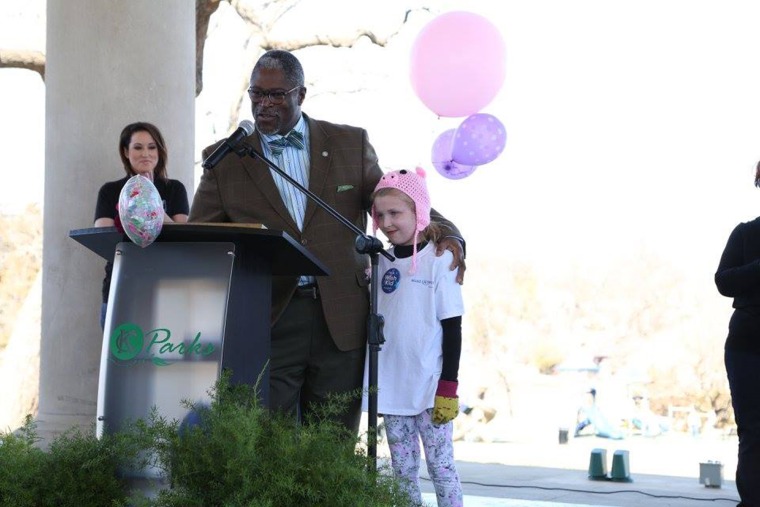 "There was a moment when we had just left the second location and were heading to the third, and she was looking out the car window — so happy, so content," Jill recalled. "This was the best day ever for her."
RELATED: FedEx flies girl in need of liver transplant to Chicago in midst of snowstorm
While Amelia's selflessness at such a young age is heartwarming, Jill found the response from the community equally so. "Hundreds of people gave up their Saturday to pick up trash with my daughter," she said. "They had nothing to gain but making a little girl's wish come true."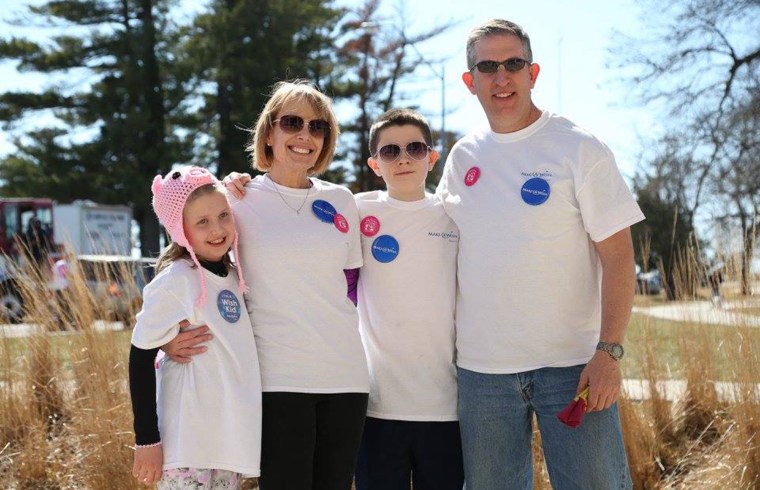 "The way they rallied and made something that was important to her important to them reinforces my belief that people are good."