Ben Affleck may be separated from Jennifer Garner, but he's the first to acknowledge the actress is a fabulous mother.
During a public interview with New York Times journalist Chip McGrath on Monday night, Affleck, 44, called Garner, whom he split with in 2015 after 10 years of marriage, the "world's greatest mom," reports People.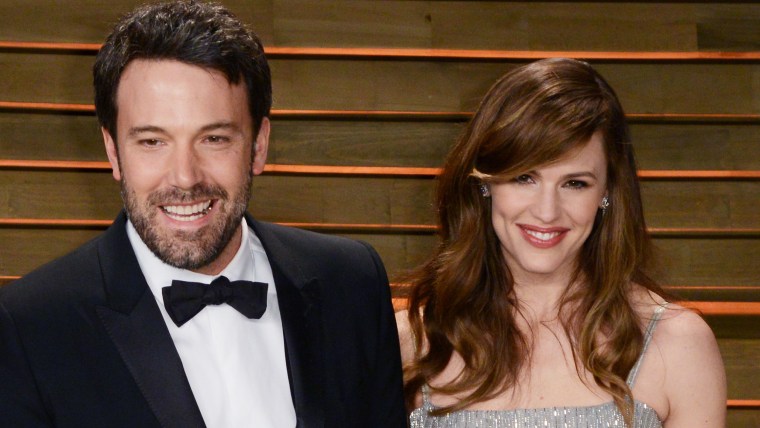 The two-time Oscar winner also revealed that he considers the three children he and Garner share — daughters Violet, 11, and Seraphina, 7, and son Samuel, 4 — his greatest accomplishments.
When the "Batman" star was asked to name the defining moment of his life, the busy writer, actor and director didn't hesitate. "In my career or otherwise, it is the birth of my children," he said.
"It's a joy to hang out with them," the actor continued. "I think the meaning of life is to make good people."
RELATED: 8 times Jennifer Garner was all of us when she talked about motherhood
Affleck, who donned his Bat cape again this year in "Batman v Superman: Dawn of Justice," said that it was young Samuel who urged him to play the superhero again.
"I was like, 'I don't know if I want to be Batman', and he was like, 'Dad, you have to be Batman,'" said the actor. "He's right. If you can be Batman, you have to be Batman."
"He still thinks I really am Batman. He thinks I'm in my Batcave right now," he continued, joking. "Eventually, he will understand, and it will be a steep therapist's bill, but I'll take it."